Netflix has just announced that they're working on a movie adaptation of the video game franchise Bioshock. This is the movie that is going to be developed with Vertigo Entertainment and 2K, a subsidiary of Take-Two Interactive Software, Inc. 
There are rumors from the past so many months that Netflix is getting its hands on a Bioshock adaptation with both a series and movie. In the year 2022 only, the copyrights were registered with Netflix attached suggesting an announcement may be close and now. However, there is no information about directors or writers attached to the project. There have been so many rumors that Guillermo Del Toro or The Duffer Brothers will be continuing with the project. But till now there are no proper updates on this, as soon as we get information about this we will let the people know.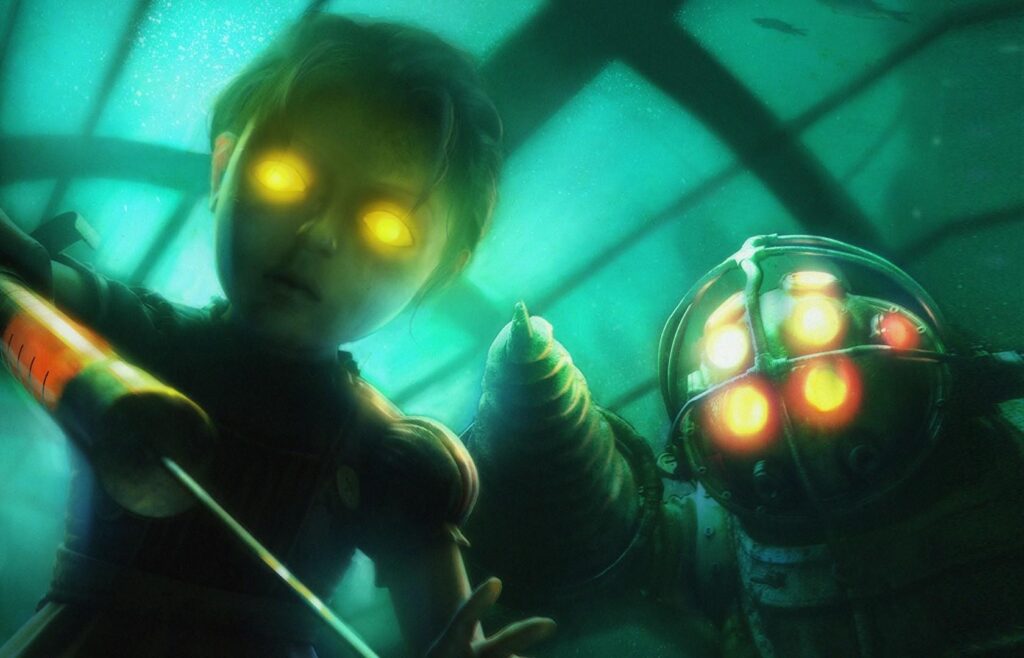 Vertigo Entertainment is the company that will be the main production company that will be there behind the production of this movie. They have been behind many of the movies that were successful like It, The Lego Movie, and The Grudge. Vertigo Entertainment has worked on Death Note and Extinction with some of the projects being The Mother starring Jennifer Lopez due out in 2022. So, this is all that we know about the movie Bioshock.
What is Bioshock?
If you need a really quick overview of Bioshock, then here is the information for you.
First released in 2007, Bioshock is the critically acclaimed video game that has been led by one of the best, Ken Levine. This is the game that was set in an underwater city called Rapture. After around 3 years of this, a sequel was released in 2010 that took place 8 years after the events of the first game. Now, is the time when the Bioshock movie is going to get released. Be ready for it, if interested.