Grace Miller spent the entire film looking for the killer of her sister. Is she the one who figured it out? Here's a complete analysis of the Brazen ending.
In the latest Netflix thriller, Alyssa Milano played mystery novelist Grace Miller. The film chronicles Grace's sister's murder inquiry, which is based on Nora Roberts' book Brazen Virtue.
Kathleen appears to be a typical high school teacher from the outside. She does, however, have a secret existence, and her secrets are about to be revealed. It's her secrets that have been connected to her assassination motivation.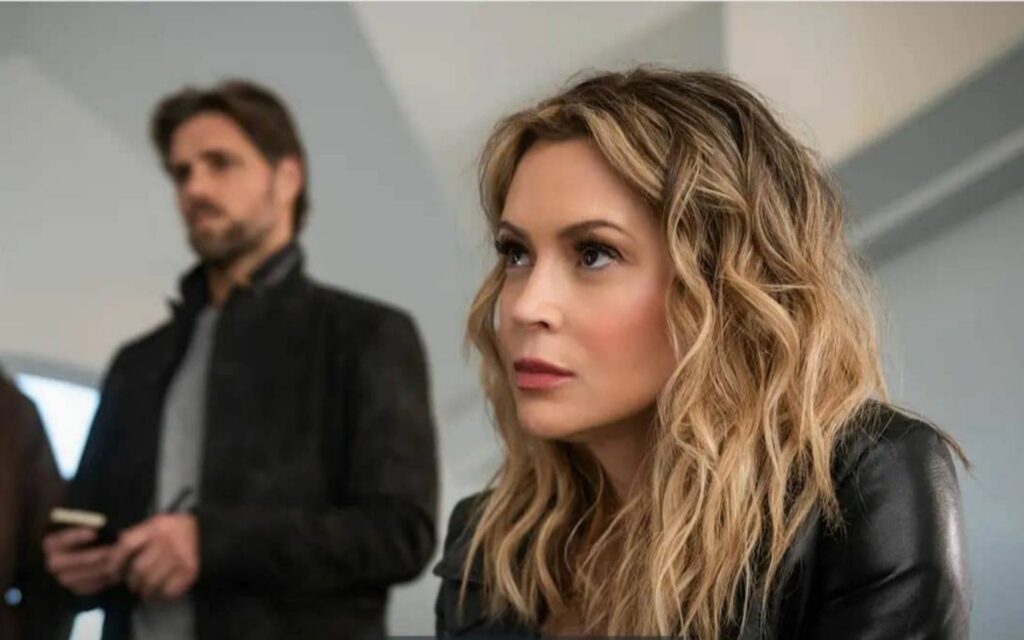 On Brazen, what were Kathleen's secrets?
When Kathleen made it known that she was seeking for custody, Grace showed up to assist her sister. Kathleen is clean and has a new job as a high school teacher, despite the fact that there is a drug addiction backdrop.
On Brazen, she also has a side hustle. Kathleen does not immediately reveal her secrets to Grace, but we learn that she works as an online dominatrix for a webcam firm. Desiree is her alter ego, and she's quite famous.
There were a few people that were suspected. Grace first suspected Kathleen's ex-husband, but the emphasis shifted to the school. After flowers with a threatening letter were discovered at Kathleen's burial, one student, Rand, became a suspect. Rand's father's credit card was used to purchase the flowers.
Rand, on the other hand, was not guilty. He was out having an affair with a man. The team had to shift their emphasis away from the alibi and onto someone else. Jerald was the other person.
This only came up as a result of Jerald's attack on Rand. Rand was well aware that Jerald was well aware of Kathleen's covert operation. Jerald was so enraged that he mistook this motherly image for a dominatrix.
What method did the cops use to apprehend the assailant?
Grace played a critical role in capturing Jerald. Grace claimed to be Desiree in order to attract the killer's attention. It appeared to have failed, but Rand had revealed the truth about getting beaten up by Jerald, and the police had enough evidence to arrest him. When the cops arrived at his residence, Jerald had already left.
On Jerald's computer, Ed noticed Grace dressed as Desiree. He went straight to Grace's residence, where she was already dressed and ready for Jerald. She'd even set up a live broadcast to force him to confess. She had a feeling he'd show up.