The creators behind the new Scream 2022 decided Mason Gooding was the man for the role of Chad Meeks-Martin seconds after they finished a Zoom chat with him. There was just one issue.
Chad, the gregarious jock (and nephew of Jamie Kennedy's original Scream character Randy Meeks) dies in the third act of the original script. This is written by James Vanderbilt and Guy Busick.
"As soon as he came on, the conversation was, 'Well, we can't murder Chad.' Mason has to appear in the other films. This man is incredible! "We'd be insane to just murder someone this charismatic," says co-director Matt Bettinelli-Olpin.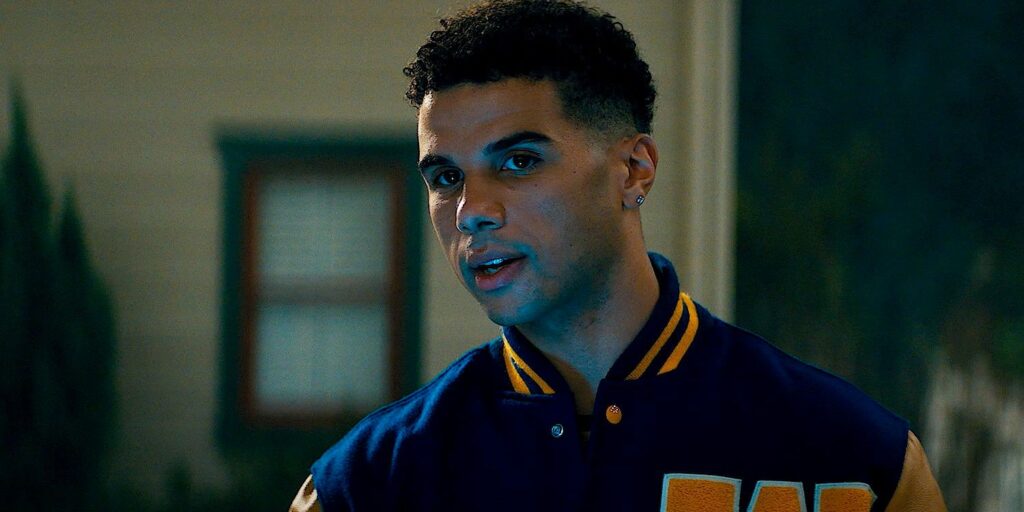 Script changed to keep Mason alive in Scream 2022
The Scream team changed the script to include a beat near the end of the film in which Chad is seen alive exchanging a look with his sister, Mindy Meeks-Martin (Jasmin Savoy Brown). If the reaction of the crowd is any indication, that decision has already paid off.
The Scream filmmaking team known as Radio Silence, which includes co-director Tyler Gillett and executive producer Chad Villella, was unable to do typical test screenings due to Covid-19. When Scream premiered on January 14, they travelled all around Los Angeles. To see it for the first time in a theatre with an audience.
Scream all set to break records
Radio Silence made a name for themselves with the horror film Ready Or Not (2019). It grossed $57 million on a $6 million budget, and now they're breaking new ground with Scream. Despite the theatre issues, the picture has thus far grossed an amazing $84.9 million worldwide, and it's still running strong. As someone wearing a Ghostface mask stalks Woodsboro once more, the picture reunites original performers Nev Campbell, Courteney Cox, and David Arquette with a new cast.
However, in an interview with The Hollywood Reporter, Radio Silence discusses what it would take to produce a sixth Scream film. They also discuss Dewey's surprise, Rian Johnson's allusions, and their experience on the Scream subreddit.