Honor is now joining the likes of Huawei, which is its former parent company, and Xiaomi as well because the company has now entered into the foldable marketplace.
Similar to the Samsung Z Fold devices, Magic V is also a dual-screen smartphone and is very much perfect as Samsung. This is the phone that will be having a 6.45-inch, 431 PPI external display and the resolution will be 2560 x 1080, 120Hz refresh rate, and 21:9 aspect ratio. When the users open up the phone they will easily be able to access a 7.9-inch, 381 PPI display that will be having a resolution of around 2272 x 1984 with a 90Hz refresh rate and 10:9 aspect ratio.
Probing further, both of the OLED screens of the phone are a little larger than the Galaxy Z Fold 3's and they will further be supporting our 100% DCI-P3 color gamut. Honor has claimed that Magic V is the first smartphone that will have IMAX Enhanced certification. The company has also said that the phone is having a water-drop hinge that means it will help make the display appear "creaseless." However, Oppo is the company that uses the special type of hinge and it was recently announced as Find N Foldable.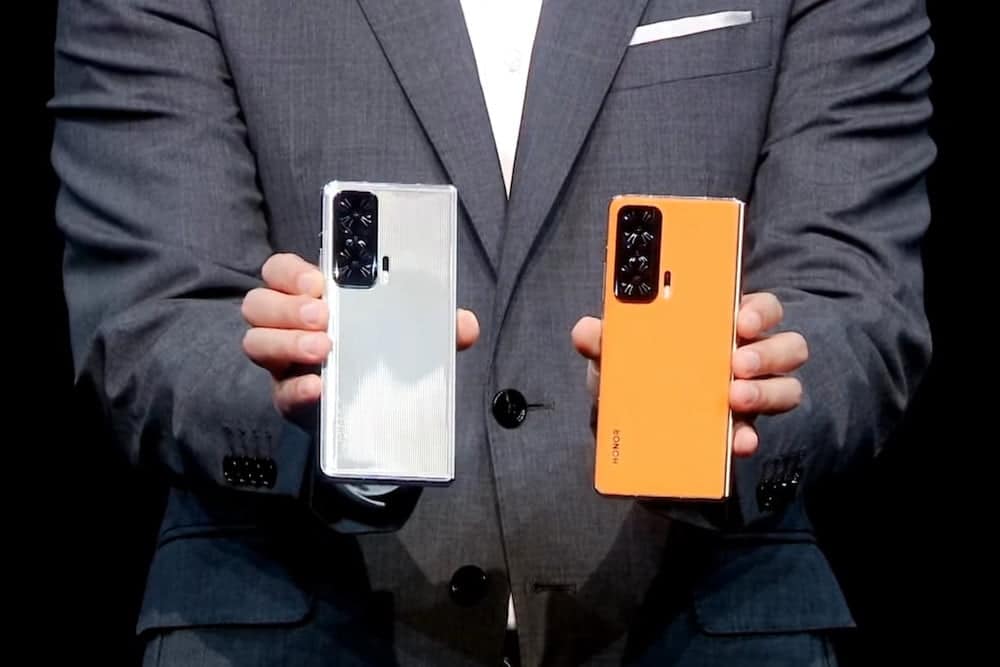 Magic V is the phone that is going to run on Qualcomm's new Snapdragon 8 Gen 1 chipset that will have a proper 5G modem and Adreno 730 GPU built in it. It will come with 12GB of RAM and 512GB of internal storage. So, if you are interested in using this phone then be ready for it to be there in the market.
Meanwhile, you need to know that the 256GB model costs ¥9,999 whereas the 512GB version is ¥10,999. It will be released on January 18th, 2022. SO, be ready for it.
Stay connected with us!