Going through chronic or serious health issues can be stressful for your loved one, and you may be looking for ways to support them and improve their lives to help reduce some of their stress and anxiety. When someone gets sick, it can take a toll on all aspects of their lives. They may be too worried to focus on daily tasks like cleaning the home or going to work, and it can be difficult for them to keep a positive mindset. However, you can support them in several ways. Here are a few simple ways to support a friend struggling with their health.
Be There for Them
Sometimes all someone needs is a friend to listen to them. It can be frustrating when you're upset and trying to talk about something but feel like no one is listening. When someone is struggling with their health, whether it's physical or mental, they'll feel stressed. One of the best ways to reduce stress is to discuss their concerns with their loved ones. Unfortunately, many people try to avoid these tough conversations because they're too afraid to know how their loved one is truly feeling, especially if it's a serious health condition that could be fatal. No one wants to think about losing their loved one, but sometimes you have to have difficult conversations to reduce their stress and help them feel even a little bit better.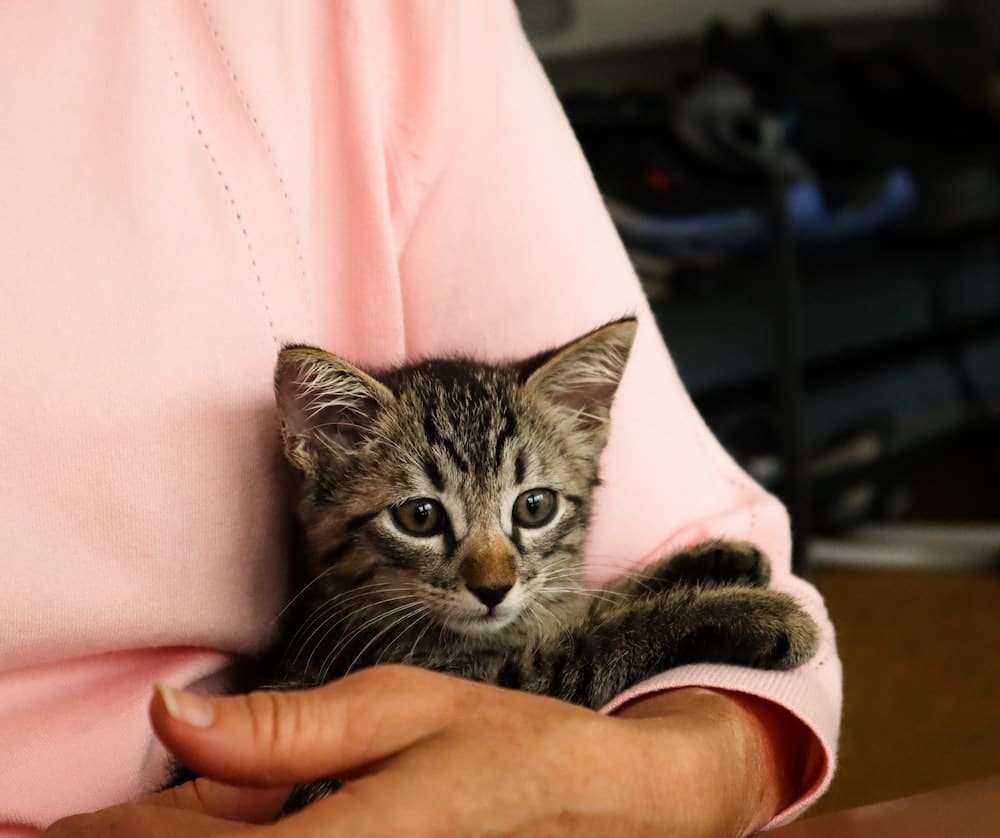 Use Pets
There's a reason hospitals and courtrooms use pets to reduce anxiety and help people feel better. Pets offer unconditional love, and there are many signs your dog loves you that can help you feel better. Of course, you should never buy someone a pet if they're not ready to take on the responsibility, especially if they're going through health issues that can be time-consuming, stressful, and costly. However, you can also use your own dog or cat to help someone who is struggling. If your loved one loves pets, consider bringing your pet to their home so they can play with them and focus on how sweet and cute your dog or cat is instead of focusing on their health problems.
Do What They Can't
People struggling with health issues can't always accomplish basic tasks based on their physical health or mood. For example, someone with essential tremors might have a difficult time tying their shoes, while someone struggling with depression could have difficulty getting out of bed. Whatever the cause, you can help someone feel better and support them by taking care of the basic chores they can't. Even if it's just a simple load of laundry, it can improve their mood by giving them one less thing to worry about. 
Go To Medical Appointments
Many people feel intimidated when visiting the doctor. These experiences can be unpleasant, especially when someone has recently learned about a health issue. Going to medical appointments with your loved one can help ease some of their worries because they'll have someone with them. Even if they don't want you in the room with them, you can sit in the waiting room and give them a ride to be there for them if they want to talk.
Understand the Illness
When your friend or a family member has an illness, the best thing you can do is try to understand it. While you may not be a medical doctor, you can still learn everything you can about what they might be going through so you can sympathize with them and try to find ways to make their lives better. You can also reach out to individuals who have loved ones going through the same thing by finding communities or reading articles from real people about how they help their struggling loved ones.
Be Flexible
In most cases, you expect your family and friends to keep any plans you have. However, when someone is going through health issues, they may need to cancel plans more often to take care of themselves. Being flexible and not getting offended when someone cancels plans can reduce their stress and give them the flexibility they need to take care of themselves, no matter what they're going through. Remember, your friend should never feel guilty when they need to take some time for themselves.
Don't Force Conversation
Some people want to talk about their illnesses to inform others and let them know about how they're feeling, and some don't. If your loved one doesn't want to talk about their illness, don't force the conversation. However, you should let them know that you'd be happy to talk whenever they're ready. When you try to force the conversation, you can cause anxiety and stress your friend doesn't need, potentially making them feel guilty for not sharing with you.
Be Positive
It's important to be positive when your friend is struggling with their health. However, being overly positive can be annoying for someone who knows their disease or illness better than you do. When talking about the illness, be positive but consider the type of positivity you use. Focusing on the positive could be spending time together or enjoying a picnic. Meanwhile, avoid talking about the illness being positive, even if you're trying to make your friend feel more optimistic about their diagnosis. Not all diseases can be beaten, so try not to be unrealistically positive.
Take Care of Yourself When Taking Care of Others
You're reading this article because you want to learn how to support your friend. However, what's just as important is taking care of yourself. When someone is going through a difficult time, their moods and personalities may change, which can make you feel like they're ungrateful for everything you've done for them. Remember, they're going through something you may not understand, so it's important to take a step back and care for yourself to prevent exhaustion.
You have your own needs, so the best thing you can do for your friend with an illness is to care for yourself before you care for them. For example, if you spent all night talking to them on the phone, you deserve some rest the next day so you can continue supporting them later. Without giving yourself time to recharge, you could quickly burn out.
Final Thoughts
How you support someone struggling with their health depends on that person's needs. Some people may not ask anything of you, but that doesn't mean you shouldn't find small ways to improve their mood or help them out with different tasks. However, it can be easy to overcrowd someone when you're worried about them. If your friend asks for space, give them what they're telling you they need to recharge and care for themselves.