From the current updates, it has been found that James Gunn has recently got engaged to the Peacemaker actress Jennifer Holland.
The writer-director-producer, whose credits include a range of superhero-centric projects, has recently posted a picture on Instagram in which it can be clearly seen that she is sipping from a mug while showing off a diamond ring on her left ring finger. He captioned the picture with two emojis of love and this clearly tells the fans that they are engaged now. The Hollywood Reporter has confirmed that this post is indeed an engagement announcement. Hence, we can say that they have been engaged.
For her part, Holland commented with an emoji and that emoji was also of love. Earlier on the same day, Holland is the actress who posted her picture and Gunn on Instagram with a rainbow behind the couple, captioning the image with something too good. In the caption, it was written Happiness 🌈 ⛅️ ❤️ and these were the emojis there.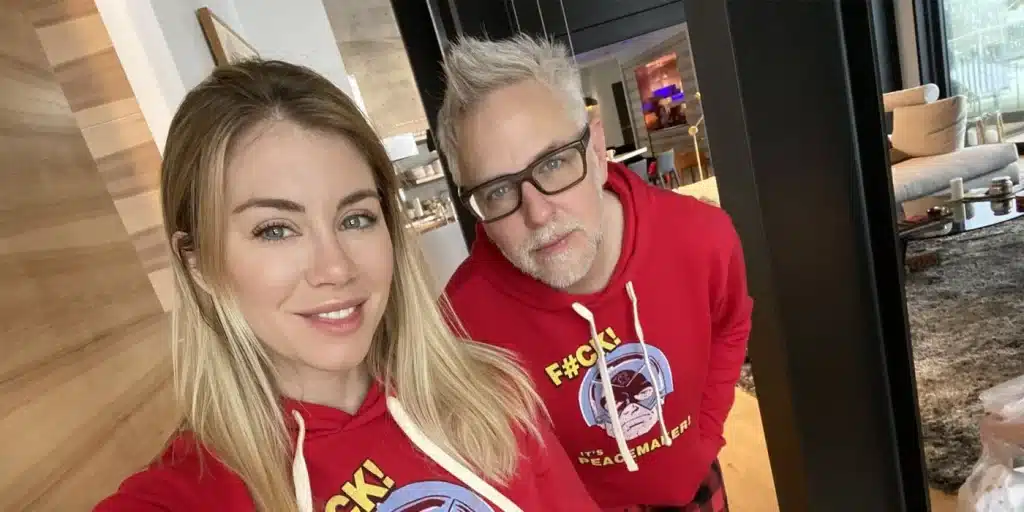 Furthermore, we would let the fans know that there were several people who were offering congratulations in the comments. Among those comments, there were several actors who have appeared in Gunn's films and TV projects. Gunn and Holland are not only involved romantically but have worked together as well with her playing Emilia Harcourt in The Suicide Squad and reprising that role in Peacemaker. The couple has been together since 2015 and this clearly makes us know that they both are engaged now.
Meanwhile, we would like to let you know that Gunn was previously married to The Office star Jenna Fischer and they parted ways in 2007 after six years of marriage. He is the one who is currently directing Guardians of the Galaxy Vol. 3 for Marvel Studios. Hence, this is all you need to know about Gunn and Holland's engagement.