Rick and Morty season 5 is soon to be released on Netflix globally in its entirety for anyone who missed the show's weekly episodes. Here's when Rick and Morty will be available on Netflix. The international phenomenon needs no introduction, but for those who haven't seen Rick and Morty, here's a brief summary.
The animated comedy, created by Dan Harmon and Justin Roiland, follows a grandfather and his grandson on wholesome adventures around the cosmos and beyond realities. It's a complicated programme that, to be fair, does need a high IQ to watch, but if you stay with it, you'll be in for a treat.
Will Rick and Morty Season 5 be available on Netflix in the United States?
We'll start with the United States because it's the most straightforward to cover. Season 5 of Rick and Morty will not be available on Netflix in the United States. Period. AdultSwim, which offers new episodes shortly after they air, is the best spot to see them in the near future.
The whole season will be available on Hulu and HBO Max at a later date. However, considering AdultSwim's parent company's inherent interest in pushing its own streamer, it's unclear how long the pact to keep it on Hulu will survive.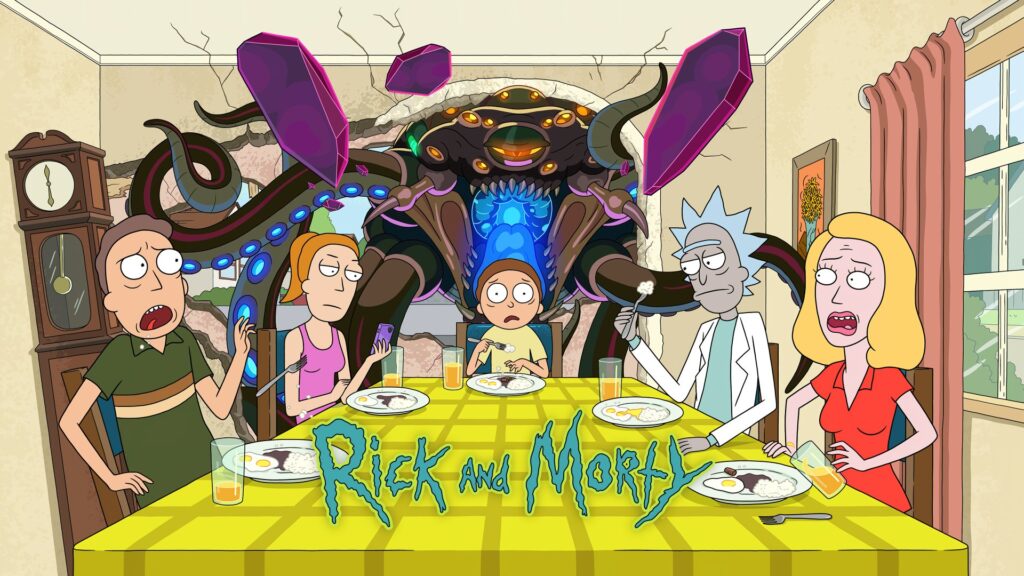 When will Rick and Morty be available on Netflix in the UK?
New Rick and Morty episodes are available on Netflix UK, but only after they have aired in the United States. As revealed in March 2021, Channel 4 in the United Kingdom will continue to get first dibs on episodes.
When will Season 5 be available on Netflix in other countries?
According to Unogs, Netflix has Rick and Morty licences in practically every country outside of the United States. Rick and Morty season 5 is now available on Netflix in the Netherlands, Australia, and a number of other countries. New episodes are available the day after they premiere in the US (AdultSwim airs Sundays, Netflix drops on Mondays).