Roblox is finally coming back to normal after around three days of outage. The developer of the gaming platform has said that it was incrementally bringing back all the regions to the service after getting pinpointed the cause roughly three hours earlier. The company was having a possible candidate on October 30th, 2021 but was not able to narrow it down until a day later.
Probing further, the company is yet to tell the cause to the people because it is not yet known. But had previously ruled out experiences or partnerships. Some of the people have blamed the outage on a Chipotle promo and this got launched just an hour before the failure took place on the application in the evening of October 28th, 2021.
Whatever was the cause of the outage, but the effect of the outage was very lasting. Roblox has more than 40 million daily users and is home to some of the major concerts in recent months. This could lead some of the few frustrated kids, not to mention parents and creators wondering about the long-term relatability of this platform.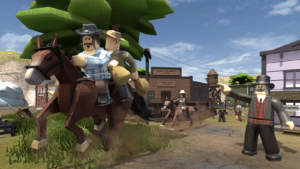 Furthermore, the developer of Roblox has shared more information about what caused the three-day outage on the gaming platform. Through a blog post, we got to know about the information. In the blog post that was published over the weekend the studio has attributed that the incident is a combination of factors that involved very much hard to identify the bug.
The only difficulty that the company faced in identifying the glitch was what took a long to fix out the problem. Once the full analysis was done, the company planned to publish the post mortem that is having measures for avoiding similar outages in the future. Meanwhile, the company said sorry for the delays and also thanked the people for their patience and support.
Stay connected with us!