After making wireless earbuds for years, finally South Korean Tech giant made a really good pair of Samsung Galaxy Buds 2 Pro. There has been a huge improvement in their quality with last year's buds. Before that, the kidney bean-shaped buds came with the most pointless active noise cancellation. What's the point of ANC when the buds don't cover the wearer's ear canal completely?
Galaxy buds 2 Pro was launched with the Galaxy Z Fold 4 and Galaxy Z Flip 4. Buds 2 Pro comes with a matte, rubberized, and rounded square case. It feels nice to touch and grippy. Unfortunately, the material is not scratch resistant and the case gets scratched easily. Taking advantage of the shape, the case sits like a jewellery box and the lid also feels sturdy. Using the app grants access to some additional features but asks permission to access almost everything including storage, media, photos, phone logs, sending SMS, contacts, calendar, etc. If you don't grant all the access, the app doesn't work. This can be annoying for some users who care about their data privacy. There is no app for iOS which means you will lose the flagship features like custom commands, EQ, and ANC settings.
| | |
| --- | --- |
| Pros | Cons |
| Bluetooth 5.3 | Case got scratched easily |
| Better codecs | Just fine battery life |
| Great sound with great ANC | No custom EQ |
| IPX7 water resistant | Many features exclusive to Samsung |
| Improved touch panels | |
Specs and Performance
Buds 2 Pro comes with the latest Bluetooth 5.3, which aids in fast and seamless connectivity. 10mm driver tunes by Samsung's subsidiary AKG sound great and balanced. The air vent helps air escape from the ear canal. So, it doesn't put pressure on the eardrum and avoids causing pain. Similar to Apple, Samsung is also aiming to develop a seamless ecosystem. With Buds 2 Pro, some features are exclusive to Samsung. For 24-bit hi-fi audio, you need a Samsung phone running One UI 4.0 or higher. However, listening to 16-bit audio is more than good enough.
Specs
Speaker
10mm AKG tuned drivers
5.3mm tweeters
Air vent
Bass duct
Mic
3 microphones
Connectivity
Bluetooth 5.3 BLE
AAC, SBC, 24-bit audio, Scalable Codec
Battery and Charging
Earbud: 61mAh (each)
Case: 515 mAh
Wireless charging
Sensors
Touch-sensitive sensor
Proximity sensor
Accelerometer
Other features
Conversation mode
IPX7 water resistance
Dimensions
Buds: 19.9×21.6×18.7mm
Case: 50.1×50.2×27.7mm
Weight
Buds:5.5g (each)
Colour
Purple, White and Black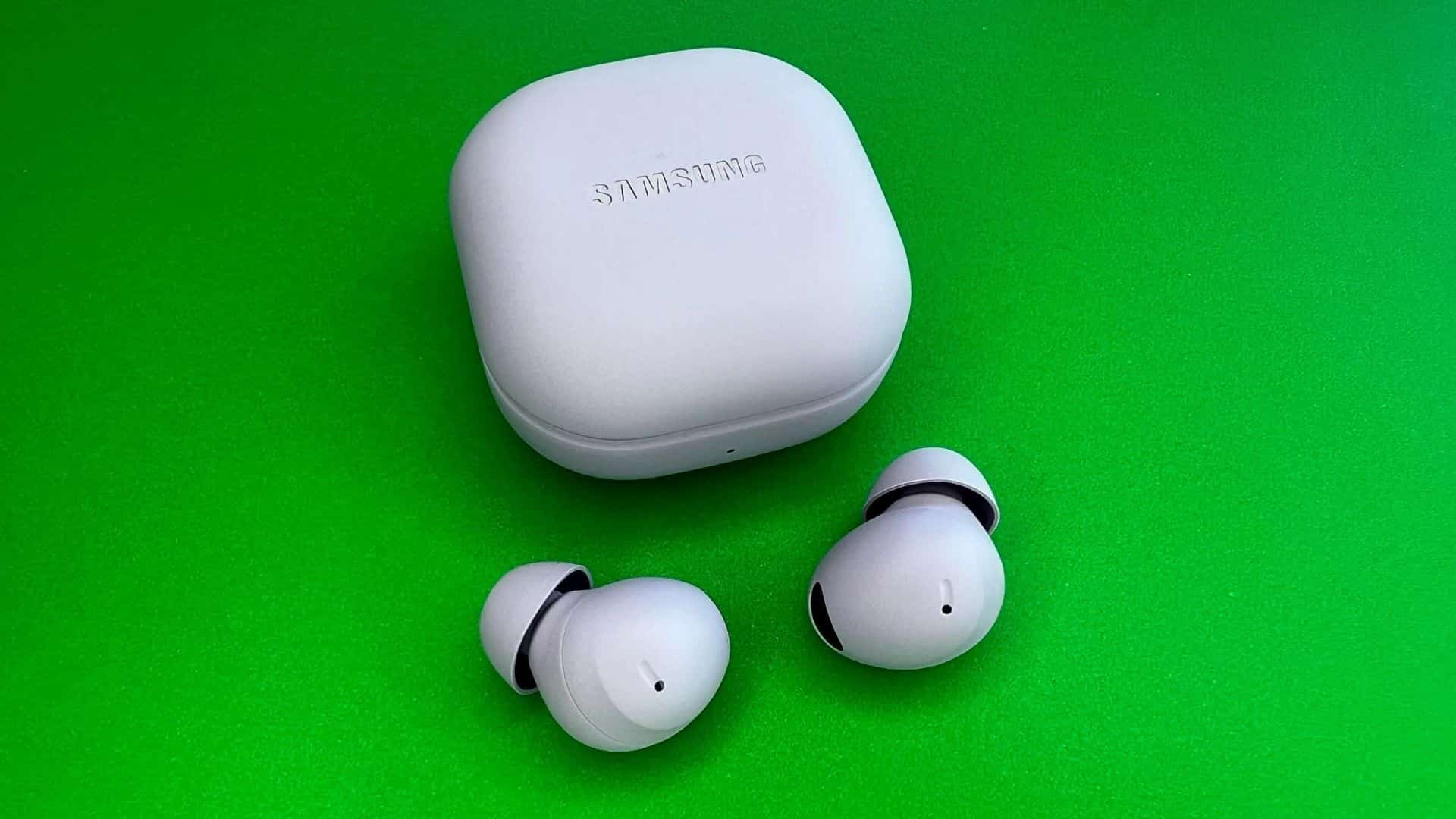 With ANC turned on, Samsung Galaxy Buds Pro 2 lasts 4 hours and 50 minutes and a little above 5 hours with ANC turned off. In terms of ANC performance, Buds Pro 2 is the best-performing headset out there. It uses a combination of isolation and cancellation of sound below 100Hz. However, with the fitting of buds in your ear, the performance may vary.
For joggers, IPX7 is a lifesaver. Buds sit well in your ears and don't fall out while you are running and moving your head rapidly.
Suggested reading – Apple TV 4K (2022) Review: The Best Streaming Box So Far
Call performance
The best-performing buds in music lag behind in calls. It captures voice reasonably well but the sound doesn't feel true to life. Also, the voice comes muffled.
Controls
Samsung Galaxy Buds 2 Pro comes with an improved touch panel. Unlike the previous one which was hypersensitive, Buds 2 Pro is balanced. You can tap once to play and pause music, for calls it doesn't do anything. Two taps skip the music track to the next and can answer and end the call. Three taps skip the music track to the previous one and also decline calls.
Tap and hold work differently for both buds. Tap and hold on the right bud increases the volume while the left bud decreases the volume. This and only function can be mapped with a custom action. You can map the function to toggle between ANC and Ambient modes.
Input
Action
One Tap
Music: Play/Pause
Phone:
Two Taps
Music: Skip to next track
Phone: Answer/End call
Three Taps
Music: Skip to previous track
Phone: Decline call
Tap & Hold
Music:
Right Bud: increase volume
Left Bud: decrease volume
Toggle ANC/Ambient modes (map from settings)
Phone: Reject call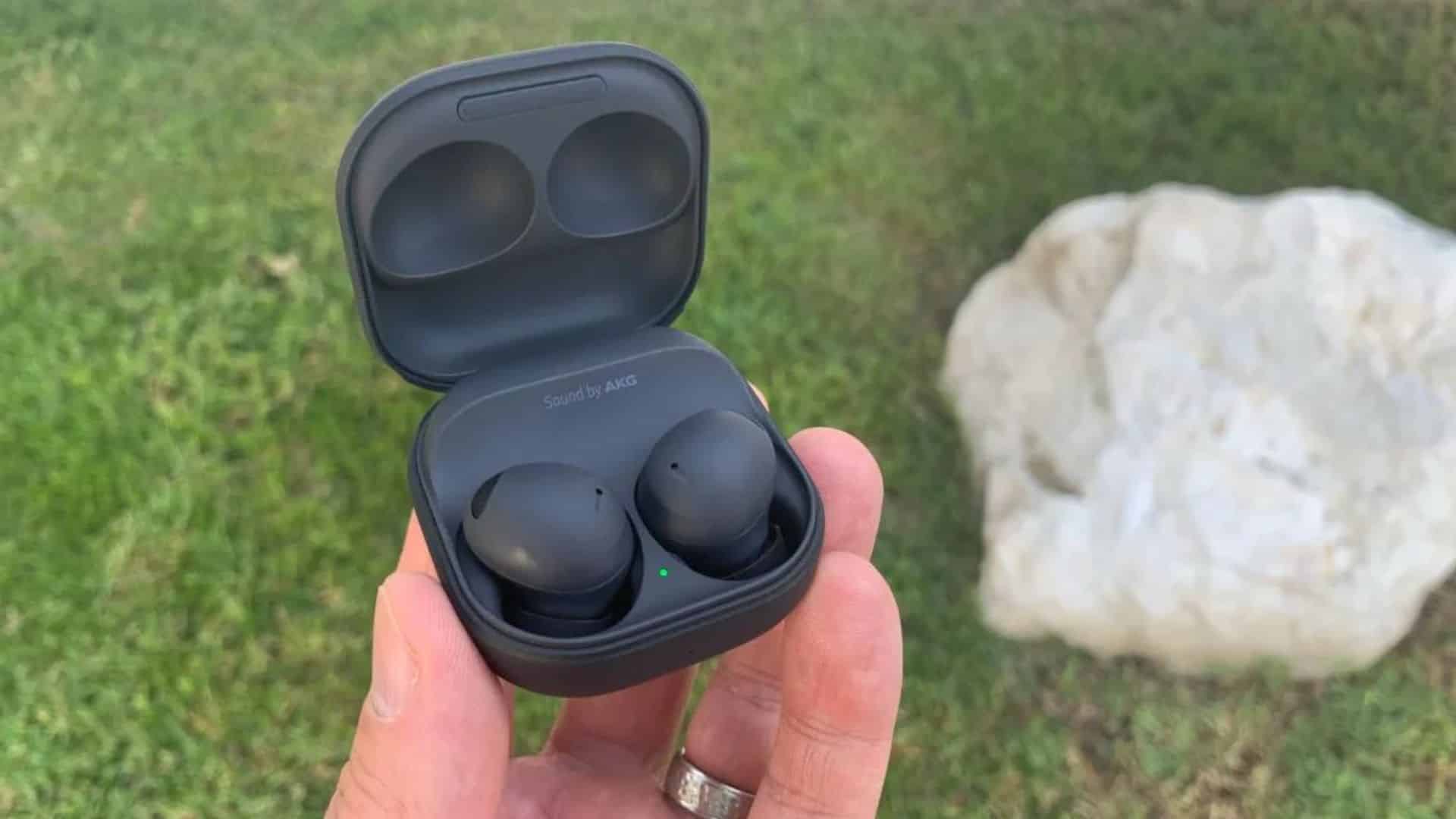 Final verdict
The Samsung Galaxy Buds 2 Pro is an excellent performing earbud out there with all the checkmarks that high-end and expensive earbuds should do. But there are many cheaper options available that perform equally. Nothing Ear 1 costs half of it. Buds 2 Pro are slightly better than them, but not twice.
Why should you buy the Samsung Galaxy Buds 2 Pro?
If you are using lots of Samsung products and need new wireless earbuds.
You use ANC often in your earbuds and have trouble turning them off while talking.
You want earbuds that are good and do not have stems like Apple AirPods.
Why should you not buy the Samsung Galaxy Buds 2 Pro?
If you have a tighter budget. Go for other $100 wireless earbuds, they also perform well.
You simultaneously connect your earbuds to several devices at once.
You accidentally touch trigger buttons all the time.