NVIDIA is recently working on advancing its AI assistant technology in the recent upcoming months, and now it is very much clear how all the pieces fit together.  Omniverse Avatar and Riva have been introduced by the company. These are the platforms that have been combined and have led to surprisingly realistic virtual personas with relatively good little effort and in one case it is very much unrealistic.
In one of the demos, used by highlight NVIDIA's AI-powered Maxine toolkit, the company has created Omniverse Avatar from a woman's photo and has used Riva for training the voice based on that woman, conversion of text to speech, and translation to different languages. All the digital stand-in looks and sounds are very much like the real person and this can also turn its head while maintaining the natural eye contact color. You can also imagine that this can lead to more relatable virtual helpers at the kiosks and websites.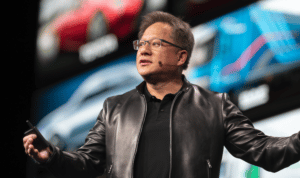 Another demo from the company only, NVIDIA's Project Tokkio "talking kiosk" reference app shows out what can exactly happen when you will create a wholly artificial character. The technology showcase centers on a 3D, ray-traced toy version of the CEO of the company. There has been the use of AI for holding a conversation with real people on some subjects like climate change, the role of proteins in the body, and many more. Various Omniverse systems help in animating the face and hands. It is not at all meant to be highly authentic but yes it is going to show how you can craft a 3D virtual assistant that is going to be more engaging than a disembodied voice.
Hence, this all is pointing to a future where an airport or favorite restaurant can easily provide you with an assistant that is useful without seeming to be that much robotic.
Stay connected!