Alakh Pandey aka Physics Wallah is an Indian educator with over 9 million subscribers on Youtube. He teaches 11th and 12th-class students for JEE and NEET preparation. Alakh Pandey is also a good motivational speaker and comedian. He keeps his students motivated during his class session and makes small jokes to lighten up their moods. He is known for his teaching and recently being a unicorn company.
Who is Alakh Pandey?
Alakh Pandey was born on 2 October 1991 to his father Satish Pandey and his mother Rajat Pandey. He was born and raised in Prayagraj, Uttar Pradesh. Alakh began his professional life as a teacher in an institute. He started uploading educational videos to his Physics Wallah YouTube channel, which he created in 2017. Alakh used to teach 9th to 12th class students in the beginning but later decided to teach only physics. He has been a brilliant student and master of Physics.
Bio/Wiki
Name
Alakh Pandey
Nickname
Alakh sir
Age
31 years
Date of Birth
2 October 1991
Birthplace
Prayagraj, Uttar Pradesh
Profession
Educator
Known for
His unique style of teaching and Physics Wallah
Nationality
Indian
Religion
Hindu
Caste
Brahmin
Zodiac Sign
Libra
Suggested reading – Taimur Ali Khan Pataudi Bio: Dive into Saif Ali Khan's Son's Life
Alakh Pandey Age, Height, Weight
Born in 1991, Alakh Pandey turned 31 years old. He stands 5 feet 8 inches(162 cm) tall and weighs around 72 kg (158 lbs). His eyes and hair colour are black.
Physical Stats
Height
5 feet 8 inches(162 cm)
Weight
72 kg (158 lbs)
Hair colour
Black
Eyes colour
Black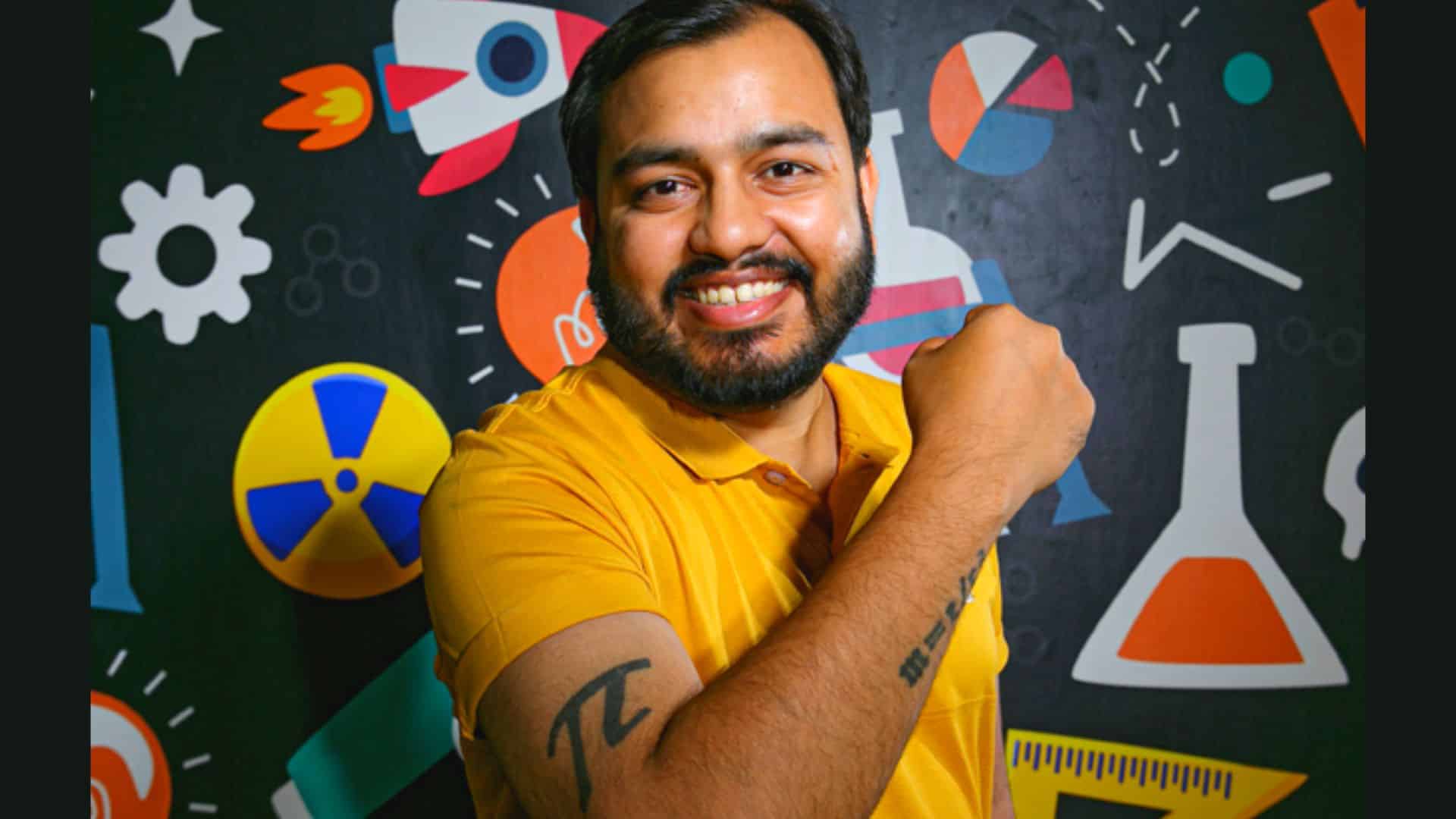 Alakh Pandey Education
He did his schooling at Bishop Johnson School, Prayagraj, Uttar Pradesh. He did his graduation in Mechanical Engineering from Harcourt Butler Technical Institute, Kanpur. Some sources say he dropped his graduation in 4th year. Then, to follow his passion of teaching, he started teaching at an institute. Later, he started his own YouTube channel.
Education
School
Bishop Johnson School, Prayagraj, Uttar Pradesh
College
Harcourt Butler Technical Institute, Kanpur
Qualifications
B.Tech in mechanical engineering
Alakh Pandey Family
His father's name is Satish Pandey and his mother's name is Rajat Pandey. Alakh has a sister named Aditi Pandey.
Family
Mother
Rajat Pandey
Father
Satish Pandey
Sister
Aditi Pandey
Suggested reading – Sachin Tendulkar Net Worth: How Rich is The God of Cricket?
Alakh Pandey Relationships
He used to date Shivani Dubey, she is also a part of his company Physics Wallah. Now they are married. They haven't been blessed with kids yet.
Relationship
Marital Status
Married
Wife
Shivani Dubey
Girlfriend
Shivani Dubey
Alakh Pandey Social media
Alakh Pandey's Net worth in 2022, Salary, Assets
With an estimated calculation, Alakh Pandey earns $139,357 a year which is roughly 1 crore in INR. His company raised 100 million and became a unicorn. A unicorn means a privately owned company whose net worth is $1 billion or roughly 8000 crore INR. Once, they had to sell their house out of financial constraints, now Alakh Pandey is living in a luxury house.
Alakh Pandey controversies
Recently, Aman Dhatarwal, another educator who runs 'Apni Kaksha' accused him of poaching. He said that Alakh is snatching his teachers. In a YouTube video, he claimed that Alakh is offering them more money and my teachers are leaving the middle session without serving a notice period. Although, Alakh made a reply video clearing every accusation.
Suggested reading – The Net Worth Of Virat Kohli: India's Pride And Treasure
Some lesser-known facts about Alakh Pandey
Students love the teaching method of Alakh sir. While teaching, Alakh Pandey keeps making fun little conversations. He sometimes sings songs with changed lyrics. Once he sang,"Aankhon mein base ho tum, tumhe dil mein basa lunga, sawaal SHM kaa ho to, circular motion se laga dunga". Students admit that his methods make them grasp concepts easily.
In 2021, he launched an official app named Physics Wallah. There he began a new batch named Lakshya Batch. He aims to minimise the cost of teaching as much as possible.
He started his YouTube channel alone. He kept teaching students alone for a long time. Now, he has a team of teachers for every subject covering maths, physics, biology, and chemistry.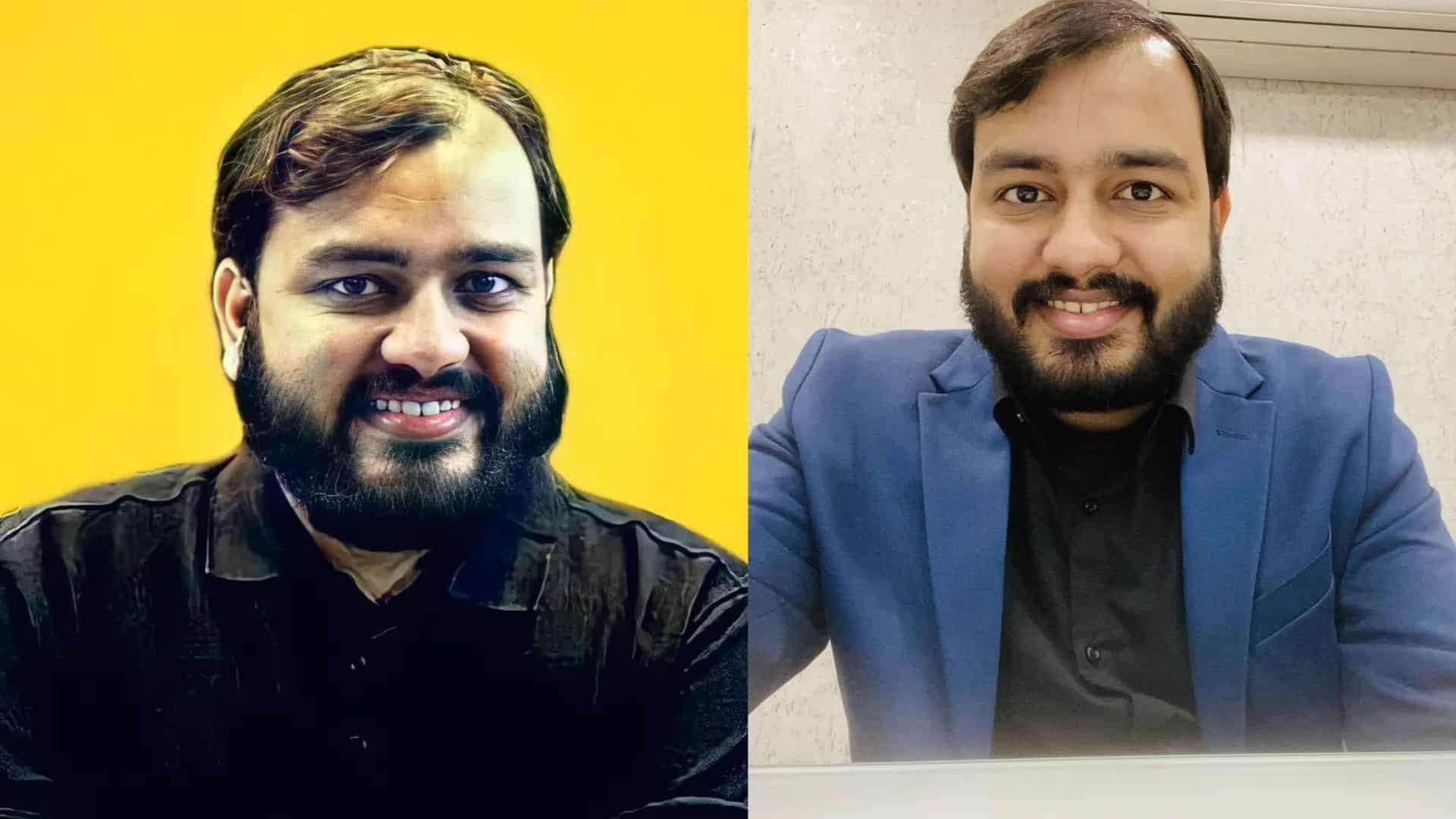 FAQs
Why is Alakh Pandey so famous?
Alakh Pandey is an educator. He teaches students online and offline too. He is famous for his unique teaching style.
Who is Alakh Pandey's wife?
Shivani Dubey is the wife of Alakh Pandey. She is also part of the Physics Wallah company.
What is Alakh Pandey's qualification?
Alakh Pandey dropped B.Tech in 4th year. He was pursuing his graduation from Harcourt Butler Technical Institute, Kanpur.
Who is the boss of the physics wallah?
Alakh Pandey is the co-founder and Chief executive officer of Physics Wallah.