One of the greatest Netflix series adaptations in recent memory is Firefly Lane. Over the course of 26 episodes, the television adaptation of the Kristen Hannah book Firefly Lane has portrayed the tale of Tully and Kate, who have been close friends for more than three decades and have stuck by each other through good times and bad. Firefly Lane won't be returning. Sarah Chalke and Katherine Heigi won't return for Firefly Lane season 3 after two compelling seasons highlighting Kate and Tully's friendship. The last episodes of Firefly Lane received millions of views and spent many weeks in the top 10 of Netflix's streaming rankings, demonstrating the series' enormous popularity for the site.
Release date and Trailer
The series' first season premiered on Netflix on Feb. 3, 2021. The first part of the second season was released to fans after a considerable delay. It debuted on December 2, 2022. We were concerned that we would have to wait a long for the remaining episodes because Netflix broke the season into two halves. On April 27, Netflix launched the second season of Firefly Lane. 16 episodes make up Firefly Lane's second season. For a Netflix series, this is a rather large season. On December 2, Netflix made available nine of the season's episodes. The remaining seven episodes were released on April 27.
At the end of March 2023, Netflix released the Firefly Lane season 2 part 2 trailer. Sadly, Firefly Lane season 2 is the show's last season on Netflix. There won't be Firefly Lane season 3. The series will have 26 episodes when it is all said and done, which is a respectable run for a Netflix production.
Also read – The Recruit Season 2 on Netflix: Everything You Need to Know
Plot summary of Firefly Lane season 3
When Kate finds she has a rare type of stage three breast cancer, Tully leaves for a new job in Antarctica as part one. Part two of the story follows Kate as she writes her book, also known as Firefly Lane, while coping with her diagnosis. In addition, Tully struggles with her love for Danny, with whom she has had many highs and lows during the series.
Unfortunately, Kate passed away from her cancer, which first went into remission before returning and spreading to the rest of her body, including her brain. But not before she prepares some lovely acts of kindness for her loved ones.
The surviving individuals attend Kate's burial in the last episode, and when Tully isn't sure she can handle it, Johnny gives her a box that Kate had left with him to give to Tully.
It includes her novel—which Marah, Kate's daughter, will ultimately receive—a joint, a signed photograph of David Cassidy, and an iPod with a Firefly Lane soundtrack.
Sadly, Netflix has stated that Firefly Lane's second season will be the last.
 The episode is based on the same-titled novel by Kristin Hannah, which concludes with Kate's cancer diagnosis and subsequent demise. Therefore, the television adaptation will follow the book's conclusion and skip Firefly Lane season 3.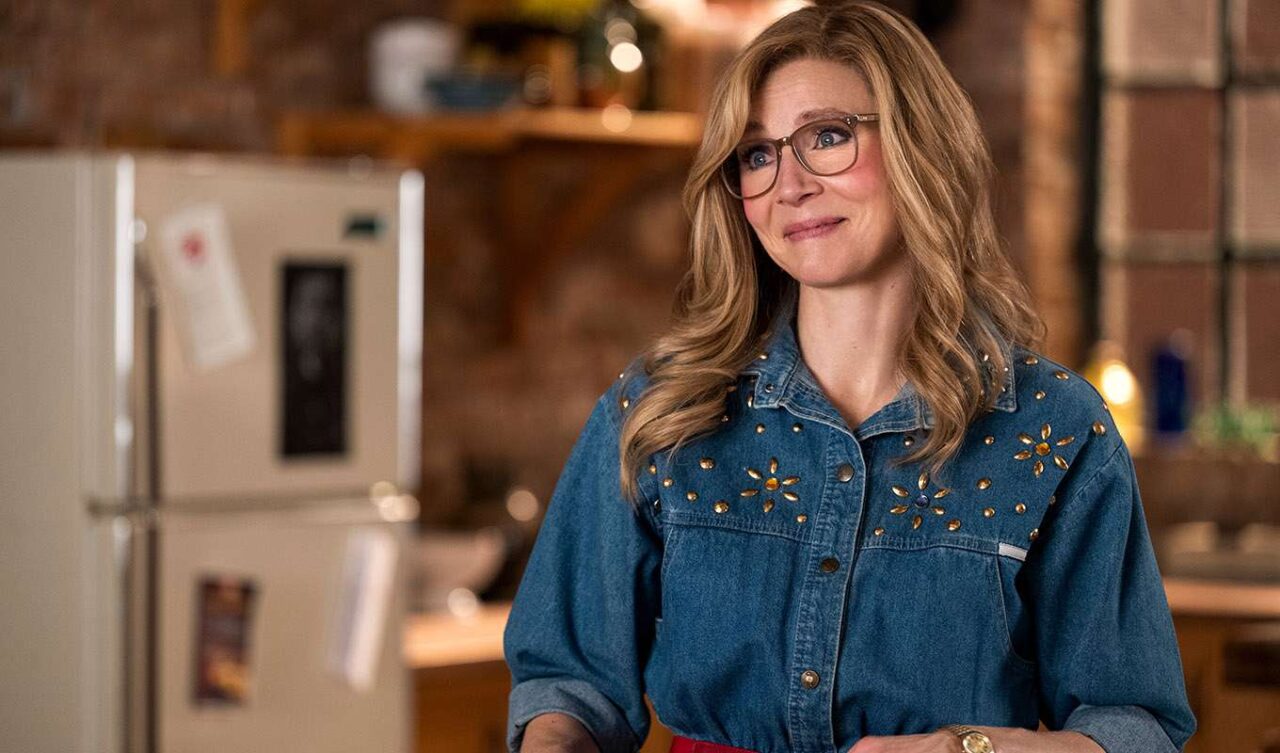 Know about the starring of the season 3
Firefly Lane Season 2 brings back the beloved cast of characters from the previous season, continuing their captivating travels and deeper exploration of their nuanced relationships. The series continues with Katherine Heigl's portrayal of Tully Hart, a charming and driven TV personality whose ongoing relationship with Kate Mularkey, played by Sarah Chalke, remains at its core. The connection between Heigl and Chalke is evident as they deftly capture Tully and Kate's close relationship and unwavering commitment.
Both Roan Curtis and Ali Skovbye, who played young Tully and Kate respectively, return, giving the story even more depth thanks to their outstanding performances. Ben Lawson as Ryan, Tully's potential love interest, and Beau Garrett as Cloud, Kate's sister, both deliver enthralling performances that lend depth to the story. The show's brilliant cast, who excel at bringing these characters to life, will explore the complexities of friendship, love, and personal challenges in more depth in Firefly Lane Season 2. So,  there won't be a Firefly Lane season 3 because Season 2 is the series' final episode.