Vishwanath Patekar, prominent by his stage name Nana Patekar, is an Indian actor, filmmaker, screenwriter, and former Indian Territorial Army officer. Prominent as one of the finest and most influential actors in the entertainment industry, Patekar has given the Indian film industry some of the most critically acclaimed films. Along with an illustrious career, Patekar is named among the wealthiest actors. Moreover, scroll to learn more about the net worth of Nana Patekar.
Nana Patekar Net Worth
As of 2023, Nana Patekar has an estimated net worth of $7 Million, which in INR is 55 Crores. Besides, Patekar's net worth largely depends on his acting projects, brand endorsements, and other work.
| | |
| --- | --- |
| Name | Nana Patekar |
| Net Worth (2023) | $7 Million |
| Net Worth in INR | 55 Crores |
| Profession | Actor, Narrator |
| Monthly Income And Salary | INR 0.5 Crore |
| Yearly Income And Salary | INR 6 Crores, Approximately |
| Last Updated | October 2023 |
Factors Contributing to the Net Worth of Nana Patekar
Acting Projects
As of 2023, Nana Patekar charges a hefty sum for acting in films. However, for his upcoming film, The Vaccine War, Patekar lessens his fees by eighty per cent. Reportedly, he charged a fee of INR 3 crores.
Brand Endorsement
Nana Patekar charges a fee of INR 1 crore for brand endorsement. Meanwhile, Nana has endorsed many brands.
Car Collection
Nana Patekar is fond of cars. Meanwhile, his car collection includes a Mahindra Jeep CJ4, a Volkswagen Polo, and a BMWX5. Additionally, he owns a bike, a Royal Enfield Bike worth INR 1.55 lakhs.
Properties
Despite being a household name, Nana Patekar resides in a 1-BHK apartment in Mumbai. Moreover, Patekar owns a farmhouse in Khadakwasla, Pune and a holiday home in Goa.
Also read – Shakti Kapoor Net Worth: Unveiling the Wealth of Bollywood's Favourite Villian
What are the recent projects of Nana Patekar?
Having appeared in numerous films, Nana Patekar is prominent for his exceptional acting and unique voice. Additionally, in recent years, Nana Patekar has appeared in two films, It's My Life (2020) and Tadka (2022). Meanwhile, in 2023, he appeared in the Hindi-language medical docudrama film.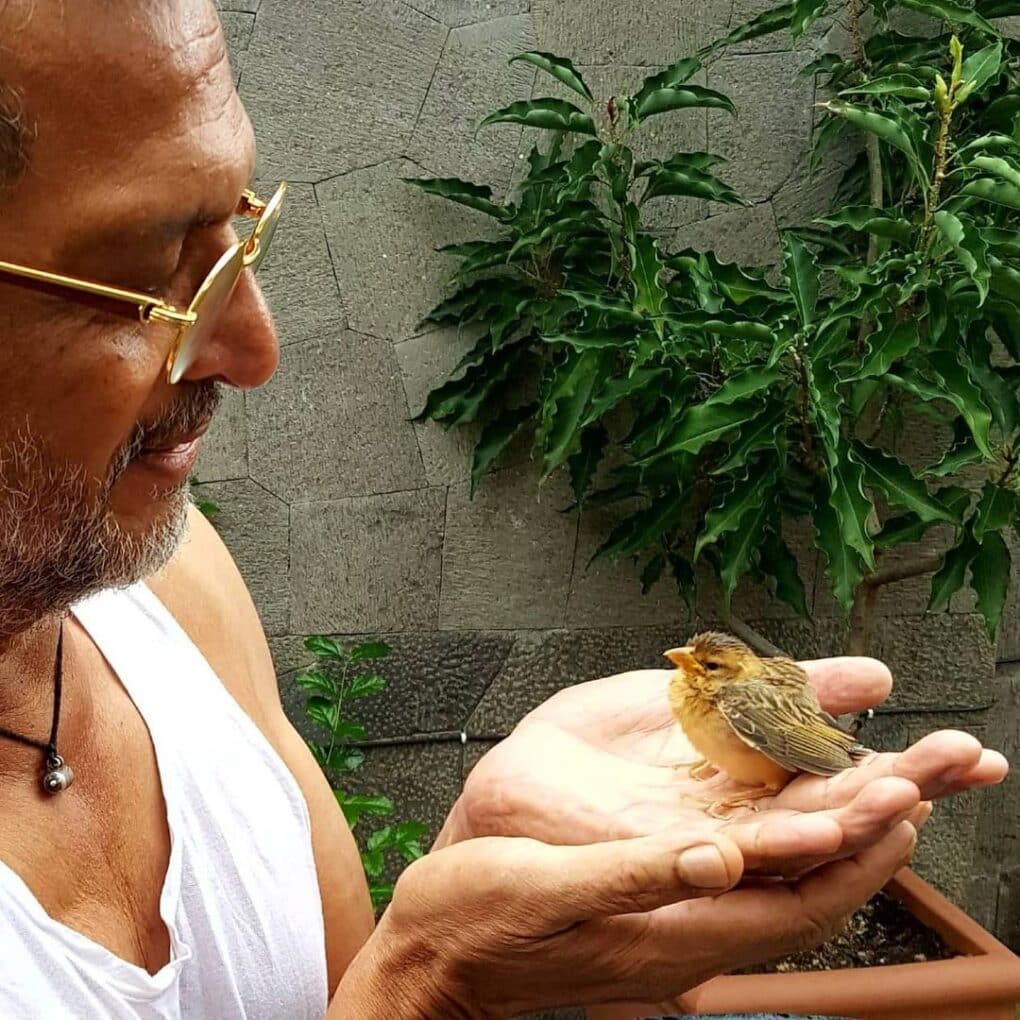 Awards Won by Nana Patekar
Nana Patekar won the National Film Award for Best Supporting Actor in the years 1990 and 1997 for 'Parinda ' and 'Agni Sakshi' respectively.
In 1995, he again was awarded the National Film Award for Best Actor for his role in 'Krantiveer'.
He won numerous Filmfare awards throughout his career in the film industry.Nana Patekar won the Filmfare Best Supporting Actor Award in 1990 for 'Parinda'.
Won several Filmfare Best Villain Awards in the years 1992, 1995 and 2006 for 'Angar', 'Krantiveer' and 'Apaharan'.
He received the Star Screen Award for Best Actor in 1995 for his leading role in Mehul Kumar's 'Krantiveer'.
Received the same award for the Best Villain category in the year 2006 for Prakash Jha's 'Apaharan'.
He was also awarded the Bengali Film Journalists' Association Award for the Best Actor Award category (Hindi) in the year 2004 for Shimit Amit's 'Ab Tak Chhappan'.
Also read – Anurag Kashyap Net Worth: From Indie Filmmaker to Millionaire
Nana Patekar's Family
Nana Patekar was born on 1 January 1951 (age 72 years; as of 2023) in a small village called Murud Janjira near Alibaug. Patekar's father, Dinkar Patekar, was in the textile printing business. Additionally, her mother, Sanjananbai Patekar, was a homemaker. Meanwhile, she died in 2019. Patkar has two siblings, Ashok Patekar and Dilip Patekar.
Nana Patekar's Personal Life
In 1978, Nana patekar married Neelkanti. Meanwhile, it was an arranged marriage. Unfortunately, their first son died two and a half years after Nana Patekar's father's death. Additionally, their second son, Malhar Patekar, is an actor.
Controversy: Accused of Sexual Harassment
In 2008, Nana Patekar was accused of sexual harassment by actress Tanushree Dutta. She claimed that Nana molested her on the acting sets of Horn 'Ok' Pleassss. Meanwhile, in the same year, she filed a complaint with the Cine & TV Artists Association; however, no action was taken.
In 2018, Tanushree mentioned her harassment which led to the #MeToo movement. However, in June 2019, Patekar was cleared of harassment charges. Meanwhile, the court said the complaint filed by Dutta could be "malicious" and "out of revenge.
Do You Know These Lesser Known Facts About Nana Patekar?
Although Nana Patekar is an atheist, he celebrates Ganesh Chaturthi. Moreover, in a media interaction, he explained why and said, Because my father used to do that and after he was dead, I just continued as my mom insisted. It's a time when during those 10 days, everyone comes and meets you.
Nana Patekar's wife, Neelkanti, is a bank officer. Moreover, in a media interaction, Nana Patekar revealed during the initial days of his acting career, he used to earn 750/month while his wife earned 2500/month.
Patekar was a chain smoker. Additionally, he used to smoke 60 cigarettes/day. However, at 56, he decided to quit. Once, in an interview, Patekar said, I used to smoke 60 cigarettes per day till I was 56. But then I just threw it and left it. My friend's wife who is more than a sister to me lost her only son and I was coughing and she said, "Abhi kya kya dekhna hai mujhe?"
Before venturing into films, Nana Patekar was a theatre artist. Moreover, he mainly worked in Marathi theatre.