Shiv Thakare, a famous TV actor in India, belongs to Pune, Maharashtra. As of 2023, Shiv Thakre age is 34. At this age, this man has already established himself as a multifaceted creative force in the music and film industries. Though his full name is Shiv Manoharrao Uttamrao Jhinguji Ganuji Thakare, he is popular as their lovable Shiv Thakare. This mid-age star has won millions of hearts as a dancer, actor, and martial artist. His appearance on TV reality shows has given him more fame.
This Roadies-famous Shiv Thakare and Big Boss Marathi season 2 winner has achieved many milestones he has always loved to cherish.
How did his education and career give his life a turning point?
Shiv Thakare's education reveals he had an early fascination with the stage and began training in dance and martial arts. He appeared at G.H. Raisoni College Nagpur, Maharashtra to complete his engineering course.
But his career hit a turning point when he got selected for roadies for the first time. It was a dream come true moment for him.
Shiv tried for a long time but needed help to pass the audition round. However, at that point, suddenly, he came to know about Roadies Rising 10 and went right away to the Pune auditions. He even called his mother at 3 a.m. to inform her about his first big news: that he had been chosen for Roadies.
He was a die-hard fan of roadies. His passion and dedication towards participating in this reality show took him to the limelight. It was the turning point of Shiv Thakare's Career. He has reached the semi-finals. After that, he appeared in "MTV's The Anti-Social Network".
After a remarkable journey, he won hearts and then made his next appearance in the 2019 "Bigg Boss Marathi" season 2. He came out as a winner and became a household name. Because of his charisma, intelligence, and skill, he quickly rose to the top of the audience's favourite competitors list.
He became a member of the MTV Roadies Revolution Pune audition panel in the year 2020. He took the plunge into entrepreneurship recently by introducing a new deodorant brand. Because of his success in the program, Shiv was approached about participating in various future productions. Since then, he has shown considerable abilities by appearing in multiple films, television shows, and online projects.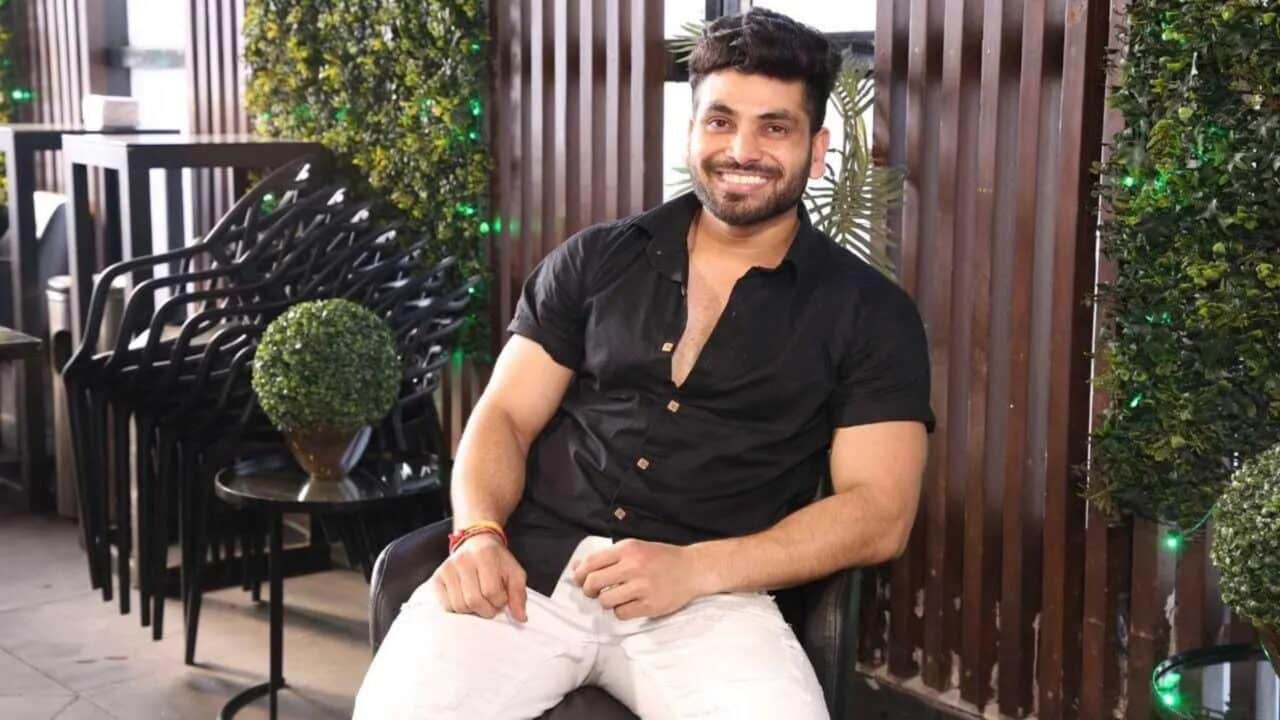 Shiv Thakare: Salary & Net Worth
Shiv Thakare was given around 1.50 lakh per week to compete in season 2 of Bigg Boss Marathi. He also won Bigg Boss Marathi 2, for which he received a trophy and a prize of 17 lakhs. That was actually an amazing win for him.
In Amravati, he also makes between 35,000 and 40,000 rupees annually from his dancing studio. As of 2022, he demands more than 5 lakhs each week to participate in Colors TV's Bigg Boss 16. Yes, he has gone through an eventful journey in Bigg Boss 16 House and came out as 1st runner up.
It is believed that Shiv Thakare net worth is around $5 million. This wealth results from his career in show business, endorsement deals, and product partnerships. Shiv is a diligent artist who is committed to his work and who is continuously on the lookout for new possibilities to further his profession.
Currently, he earns almost 10 lakhs per month. Shiv Thakare's net worth growth during the past five years:
| | |
| --- | --- |
| Year | Amount |
| 2023 | $5 Million |
| 2022 | $3 Million |
| 2021 | $2 Million |
| 2020 | $1.5 Million |
| 2019 | $1 Million |
Also read – Amitabh Bachchan Net Worth: A Glimpse into Bollywood's Most Iconic Actor
The news has revealed that fans were dying to hear for
Shiv's fans, hold your hearts! He will appear in the popular reality TV show Khatron Ke Khiladi. Yes, you read it right! Shiv Thakare's upcoming project is Khatron Ke Khiladi 13. The announcement has already been made for Khatron Ke Khiladi season 13, and he has signed the contract as the first celebrity competitor for this season. Sources revealed that he will be the highest-paid contestant this season, though it has not been confirmed yet.
Some amazing facts that you would love to know about your favourite rising star
Shiv Thakare enjoys photography very much, and he often shares his photos online. He's pretty health-conscious and often goes to the gym and goes on runs. In his leisure time, Thakare enjoys reading as well. When given the opportunity, he would watch cricket for hours. Thakare is actively involved in initiatives to improve the lives of animals since she cares deeply about this cause. In his spare time, he enjoys reading.
Being a die-hard fan of roadies, he even bunked his classes and exams to appear for the auditions. Sounds exciting. After enjoying an eventful journey in the BB16 house, he shared his experience with the media. He said, "The journey was not similar. Both BB Marathi and BB 16 were different". "Though he didn't win the winner's trophy, he owns hearts."
He bought his first new car after purchasing two second hand cars. He posted this achievement on his Instagram, and fans were giving him hearts! The reality show contestant has a reason to celebrate, indeed. He bought a new 2021 Tata Harrier XZA Plus Dark Edition. Earlier, he had two second-hand cars. When he posted the reel on Instagram, there was a quote, "If you wish for it, then work for it."
In the debut season of Big Boss Marathi, Shiv missed the scope, unfortunately. But, it was not the end. His success, his career, his journey, and his assets are proof of that! If you are determined to achieve something, there is no looking back.