If you love Punjabi music, then you must be familiar with many famous and successful Punjabi singers. We have forged a Top 10 Most Popular Male Punjabi Singers based on their success in the music industry.
Take a look at some of the richest male Punjabi singers, who are not just rich in terms of wealth but also fame.
Karan Aujla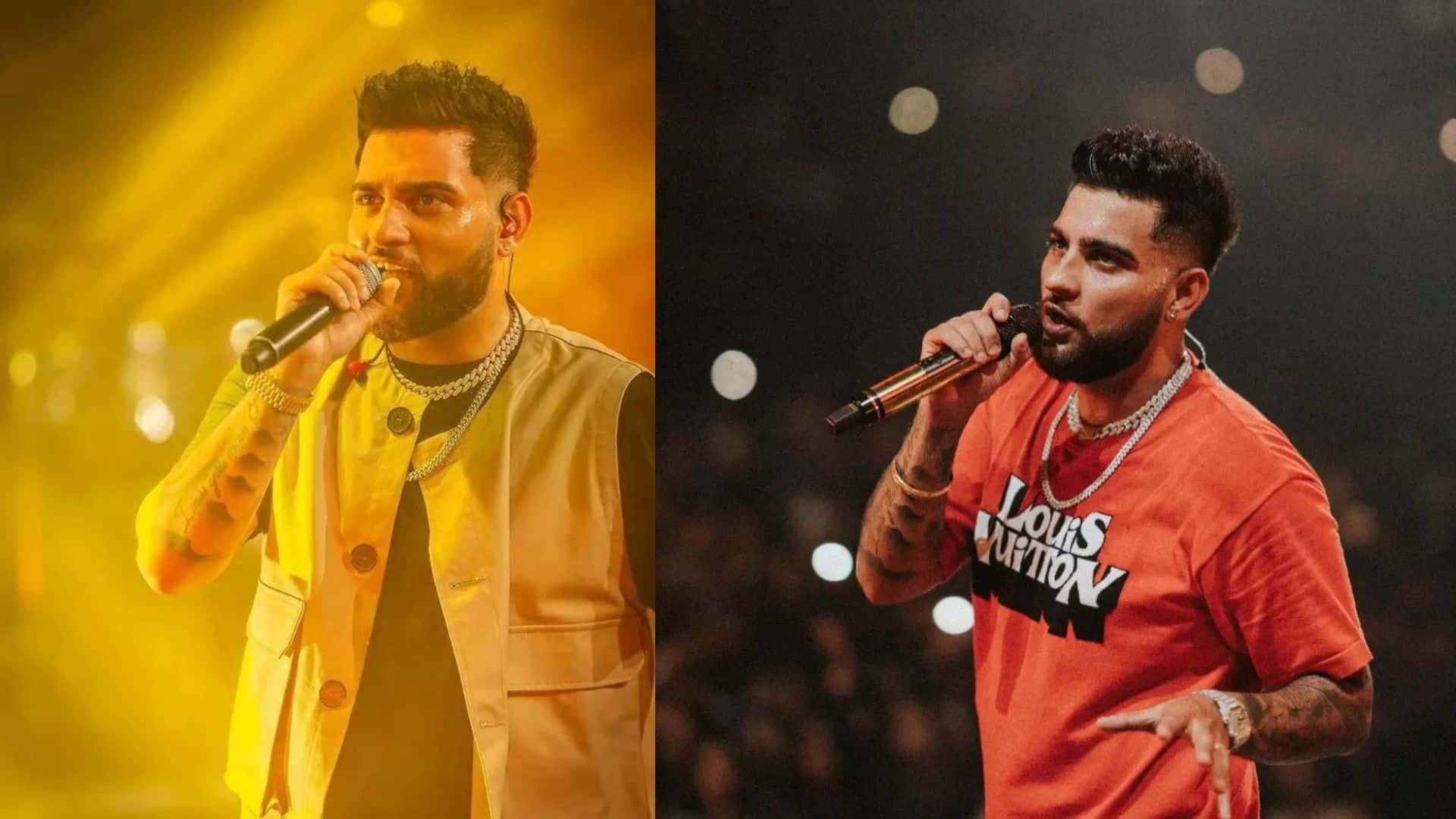 Without a doubt, Karan Aujla is one of the best Punjabi singers. Mainly working in the Punjabi music industry Jaskaran Singh Aujla aka Karan Aujla, is known for his single titles tracks. 14 of them have been featured in the UK Asian chart. Seven tracks have been featured in the Global YouTube music chart.
Some of his hit tracks are Chitta Kurta, Jhanjar, Gangsta, Hint, No need, Ink, Addi Sunni, Don't worry, Na Na Na, Game over, Mexico and Don't Look.
Amrit Maan
Amrit started his career by penning the song Jatt Fire Karda which was sung by Diljit Dosanjh. The song was applauded by the audience and Amrit transitioned from writing to singing. He debuted by singing the song Desi Da Drum, which was an instant chartbuster. The young singer's bearded look ranked him as the most handsome Punjabi singer. His audience is a fan of his voice and looks.
Amrit won the Best Duo Award shared with Jazzy B for his song Shikaar. His discography features many chartbuster songs including Baapu, Bambiha Bole, and Trending Nakhra. Apart from being a lyricist and singer, he is also an actor. He appeared in films Babbar, Aate Di Chidi, Do Dooni Panj, and many more.
Suggested reading – Top 10 Most Beautiful And Sexiest Actresses of Bollywood
Millind Gaba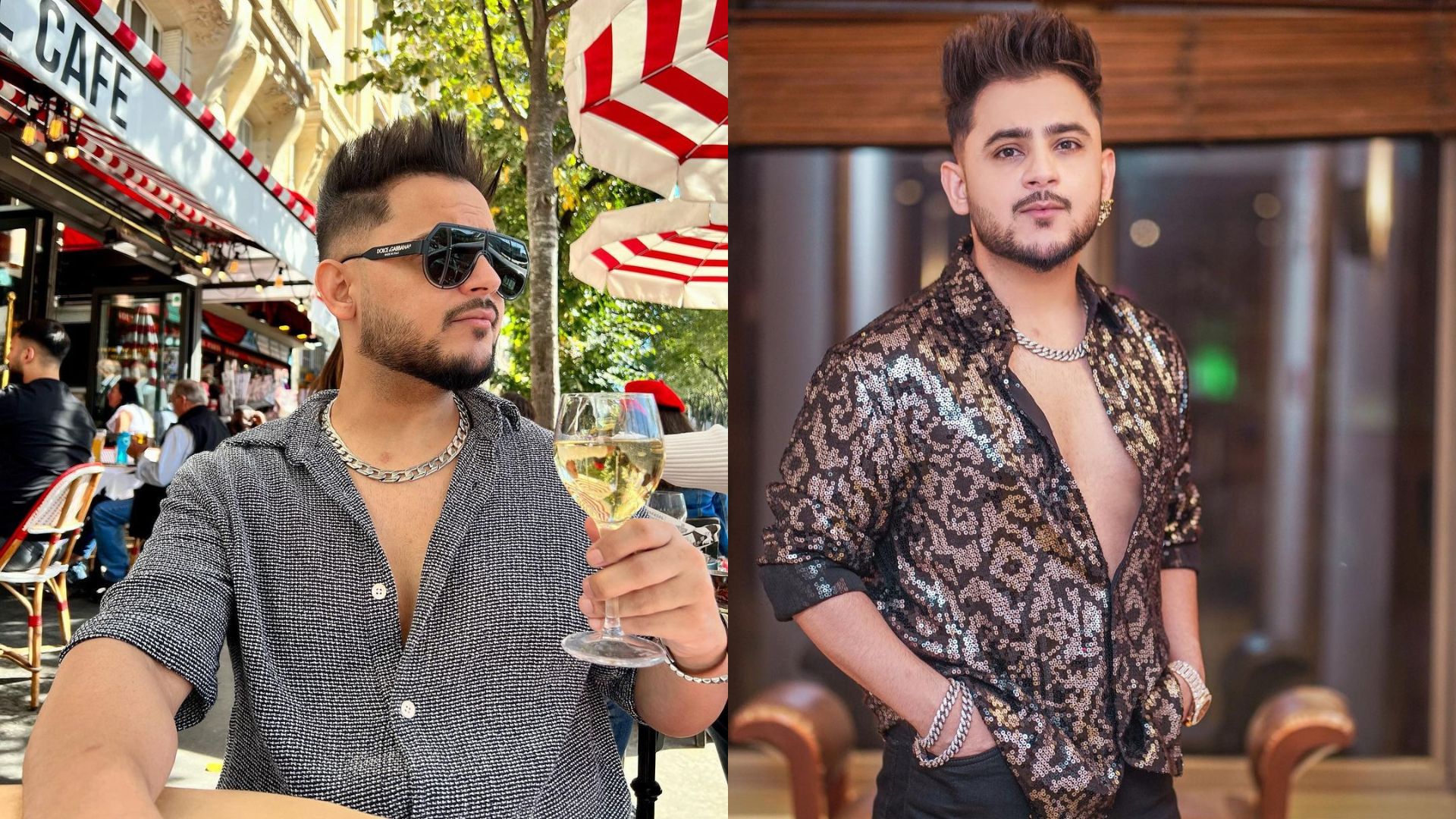 He is a famous Punjabi singer who came into enlightenment with some superhit songs including Yaar Mod Do, Nazar Lag Jayegi and She don't Know. Millind is a rapper, Lyricist, music producer, Singer, and actor. 
In a short span, he managed to work with some big names like Mika Singh, Bhoomi Trivedi, and Gippy Grewal. He lent her voice in several Bollywood films like Welcome Back and Housefull 3. He also participated in the reality show Big Boss.
Millind Gaba debuted in the music world with his song 4 Men Down and in the film industry with the film Stupid 7. Some of her famed tracks Dilliwali Zaalim Girlfriend, Zara Pass Aao, Daaru Party Main Tan V Pyar Karda made him one of the most successful Punjabi singers.
Diljit Dosanjh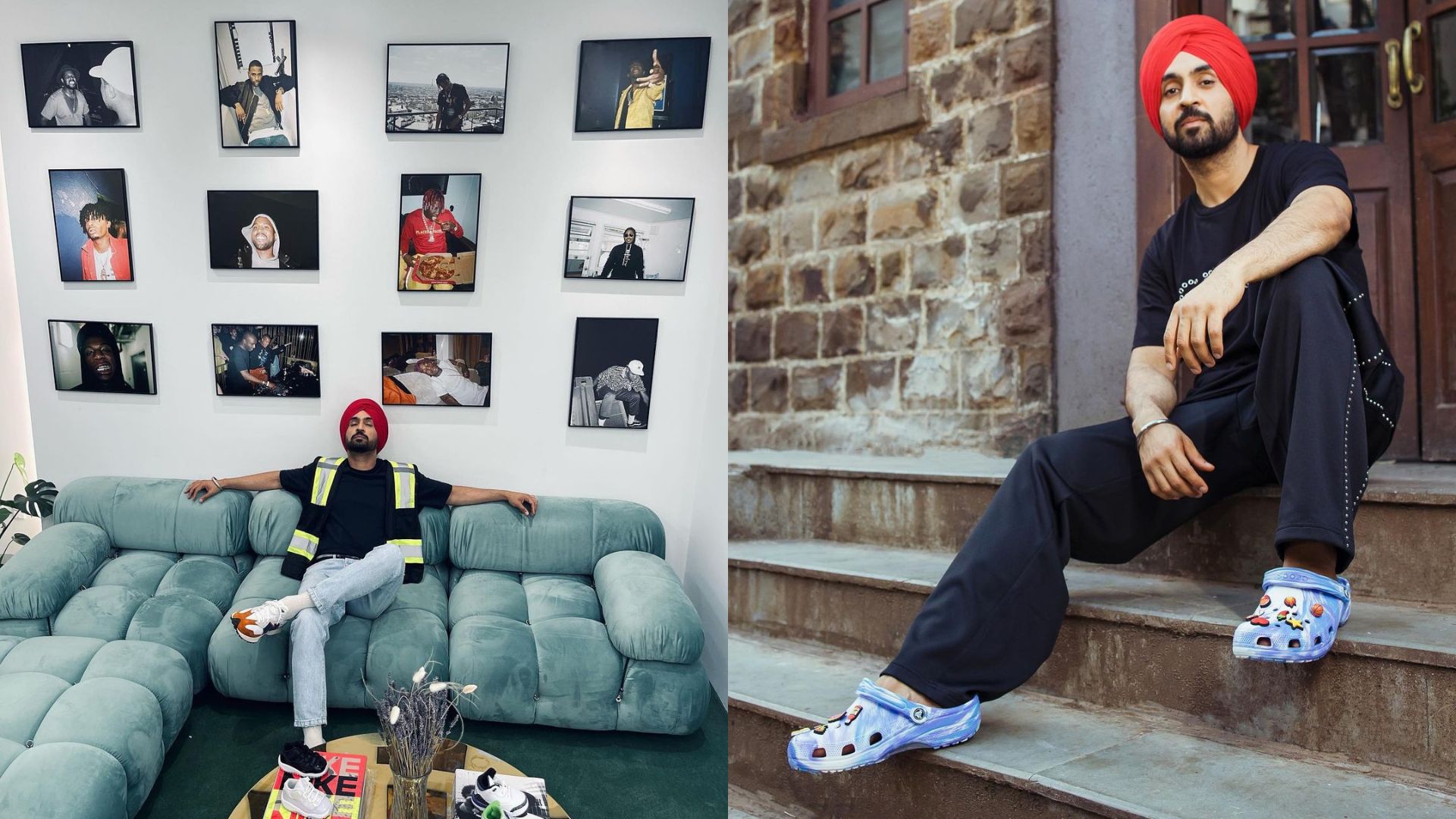 5 Taara famed Diljit Dosanjh is a successful Punjabi singer and actor. Patiala peg, Raat Di Gedi, Proper Patola, Jind Mahi, Born to Shine, and Jatt Fire Karda are a few of his superhit tracks from his exquisite discography. He stepped into the music industry with the song Lak 28 Kudi Da and the film industry with the film The Lion of Punjab. His debut song was an instant hit and topped the chart.
He was awarded Filmfare Award for his Bollywood debut movie Udta Punjab. Some of his superhit movies are Good News, Honsla Rakh, Soorma, Jatt & Juliet, Super Singh, and Ambarsariya. 
Suggested reading – Tina Ahuja Bio: Relationships, Age, Height, Weight
Garry Sandhu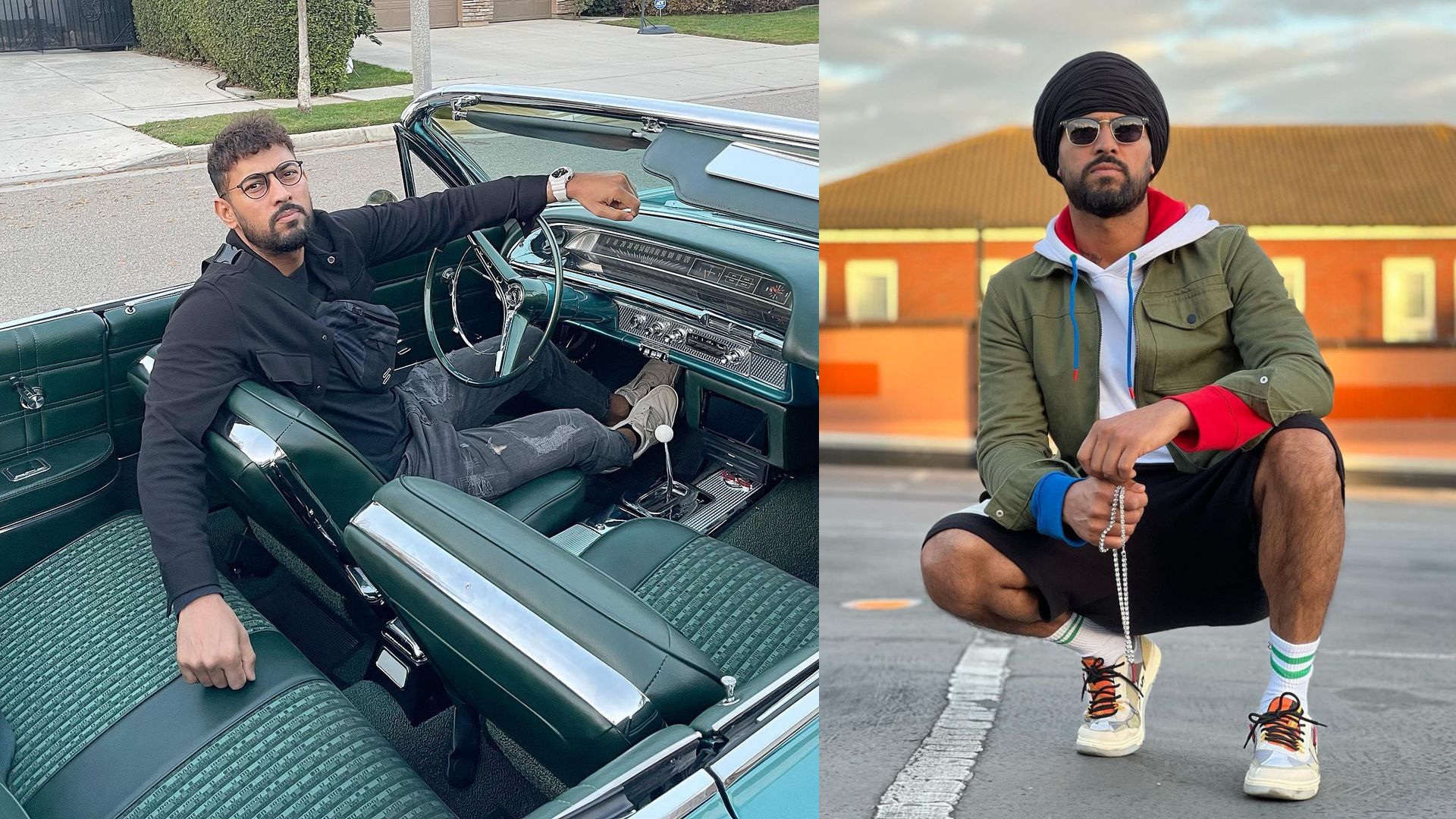 Born in Rurka Kalan, Punjab, Garry used to work as a construction worker in Birmingham, England. Nowadays he is the most loved and one of the richest male Punjabi singers. Gurmukh Singh Sandhu aka Garry Sandhu is a multitalented artist. He is a singer, rapper, songwriter, and actor.
Illegal Weapon 2.0, Hauli Hauli, Feelings, and Do Gallan are a few of his hit tracks. He has earned a great reputation in the Punjabi music industry as well as in the hearts of his millions of fans. He appeared in both Punjabi and Bollywood films, a few of which are Chal Mera Putt 1 & 2 & 3, Romeo Ranjha, De De Pyaar De, and Street Dancer.
Guru Randhawa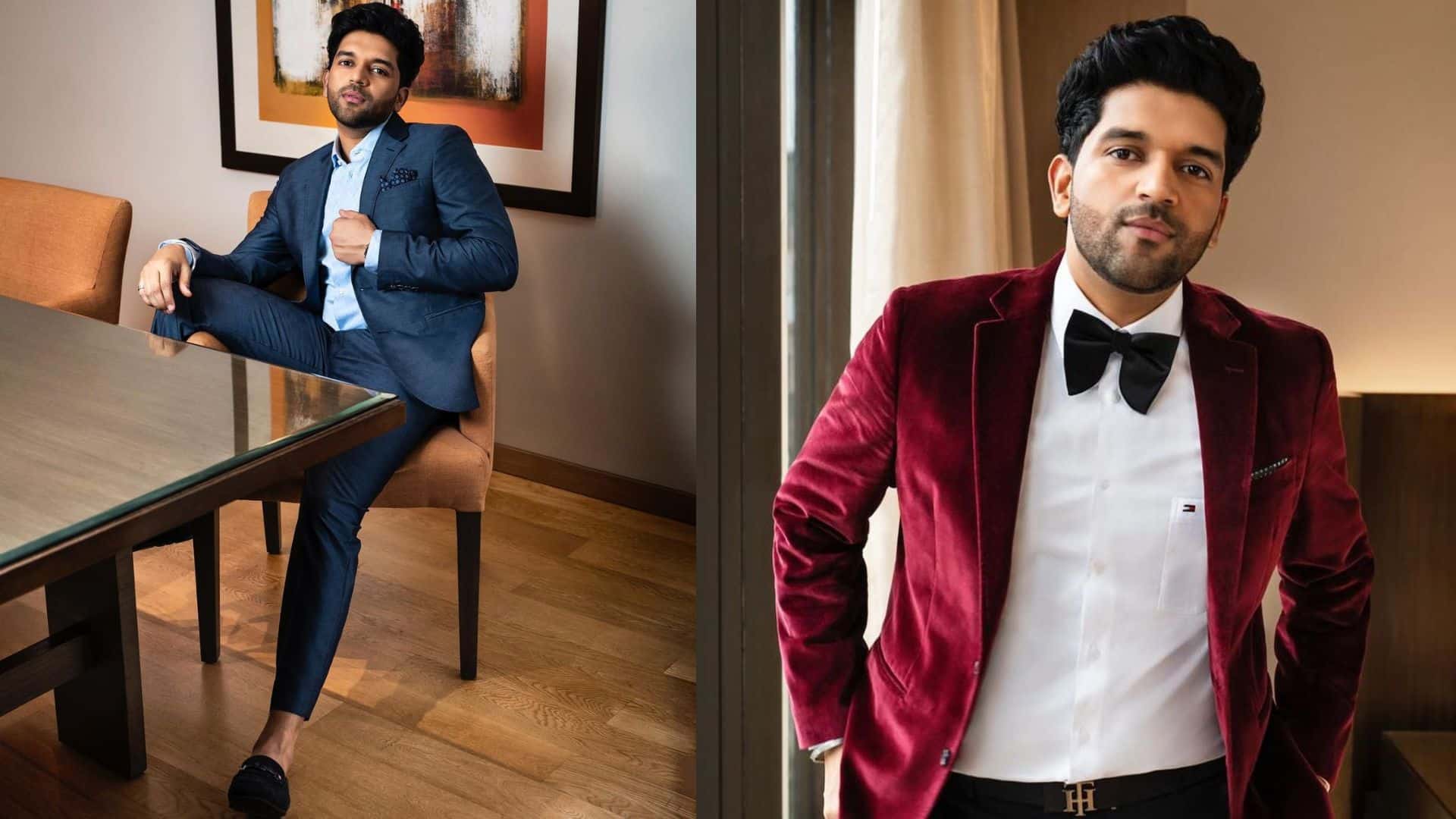 Gursharanjot Singh Randhawa aka Guru Randhawa is one of the most popular male Punjabi singers. Guru has bedazzled his audience over time with many hit songs with his soothing vocals, magnificent lyrics, and exquisite composition.
In 2020, he topped the chart becoming YouTube's most-streamed Indian music artist. His exceptional discography is jewelled with songs like Suit, Patola, High Rated Gabru, Ishare Tere, Made in India, Mehandi Wale Haath, and Ban Ja Tu Meri Rani. He collaborated with the American rapper Pitbull for his album Slowly Slowly.
Guru is awarded the Punjabi Music Award for Best Duo(2016), IIFA Award for Best Music Director(2019), Mirchi Music Award for Listener's Choice(2019), and Punjabi Music Best Pop Vocalist-Male(2020).
Suggested reading – Ritesh Agarwal: Net Worth of OYO Founder, Bio/Wiki
Badshah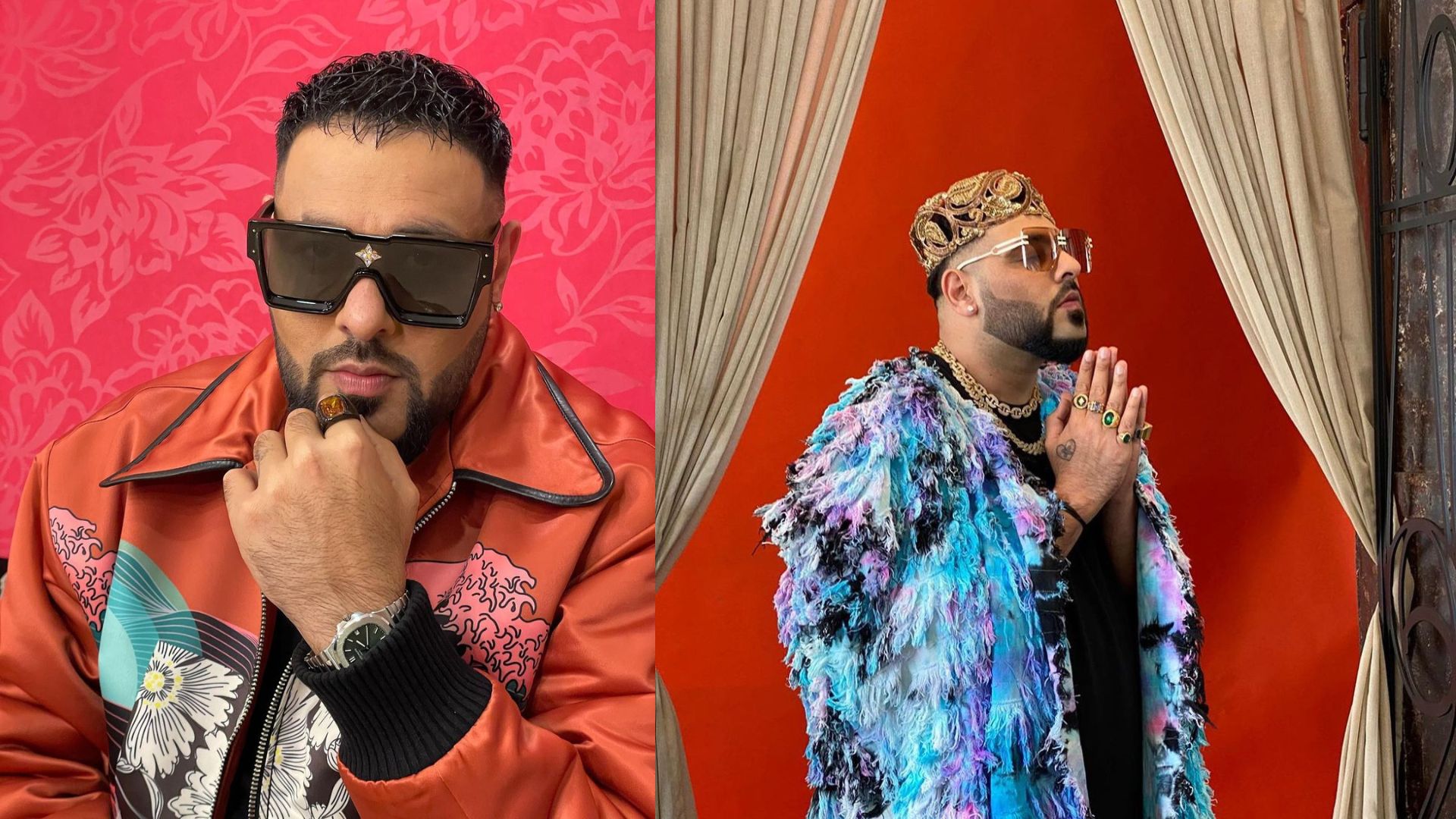 Known for his Punjabi, Hindi, and Haryanvi rap, Aditya Prateek Singh Sisodia aka Badshah, is an Indian rapper, film producer, singer, and businessman. Badshah and Honey Singh started their career in music together with a Hip Hop group Mafia Mundeer. Badshah is one of the richest male Punjabi singers.
His most famous rap track, DJ Wale Babu, hit the top on iTunes(India) in just 24 hours. Some of Badshah's hit tracks are Kala Chasma, Garmi, Paani Paani, Akh Lad Jaave, Kar Gayi Chull, Saturday Saturday, Tareefan, Mercy, Genda Phool, and many more.
Badshah made a place in Forbes India's Celebrity 100 for three unceasing years, 2017,2018, and 2019.
Hardy Sandhu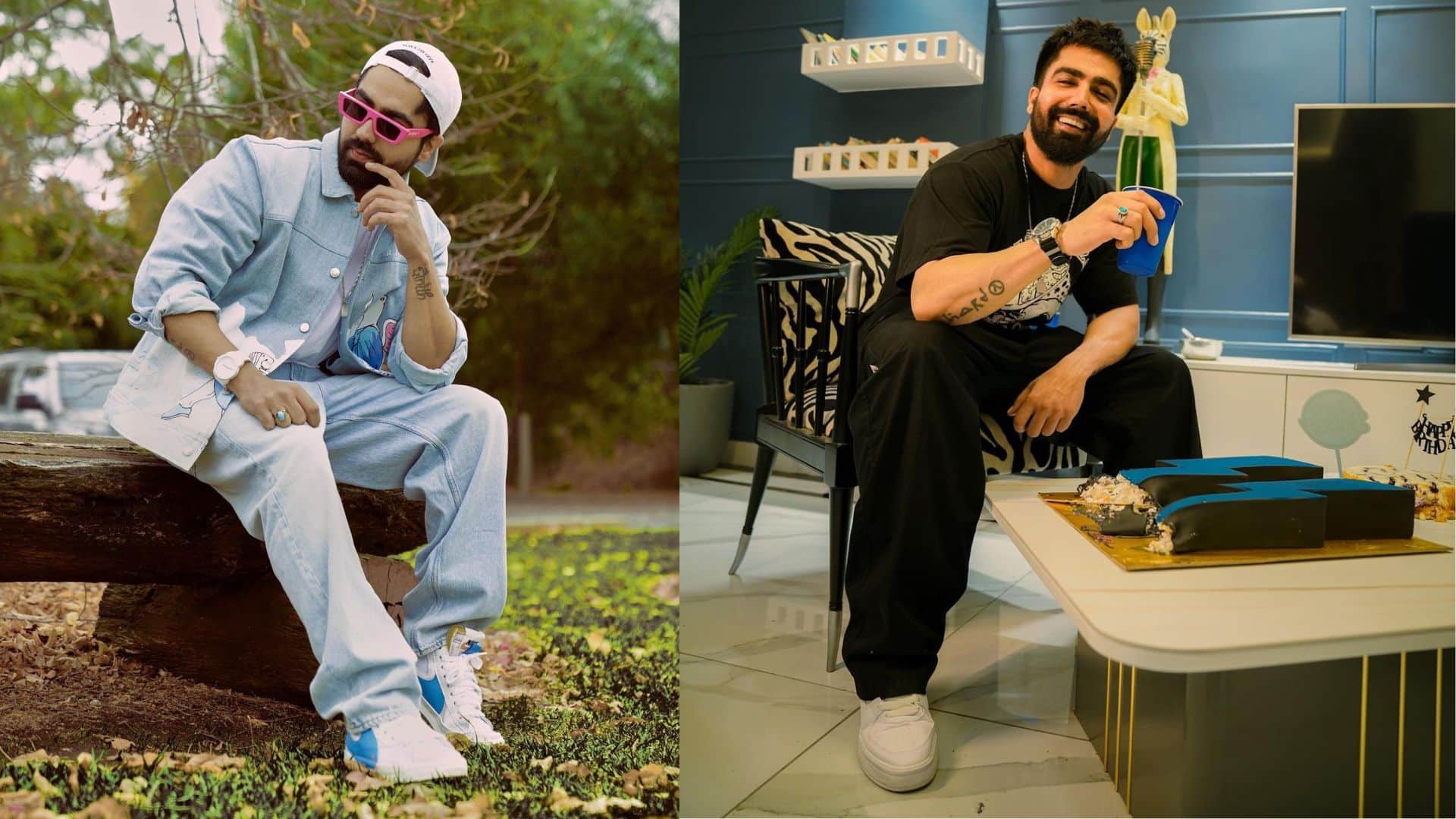 Former cricketer Hardy Sandhu is one of the sexiest male Punjabi singers in the music industry. He carved his career in the entertainment industry with his hit songs and his sharp looks. Hardy debuted in the music industry with the song Tequila Shot and in the film industry with Yaaran Da Katchup. He got recognition with his songs Soch and Joker, written by Jassi. Some of his tracks like Backbone, Joker, Horn Blow, and Yaar Ni Milya are all-time hits.
He became a national sensation with his hit songs Naah and Kya Baat Ay. His duet Naah featuring Nora Fatehi was the biggest hit in 2017.
He has appeared in numerous films named 83, Bala, Udta Punjab, Code Name: Tiranga, and many more.
Suggested reading – Shantanu Naidu: Ratan Tata's General Manager Bio/Wiki, Net worth
Jassie Gill
One of the most handsome Punjabi singers, Jassie Gill got famous in 2013 with his track Lancer which has snatched 29 million views on Youtube. Popular male Punjabi singer Jassie Gill covers multi-genre music such as pop, bhangra, and romance.
Jassie legged the music industry with his song Batchmate in 2011 and the film industry with the film Mr & Mrs 420 in 2014.
His magnificent discography is jewelled with Bapu Zimidar, Jodi Teri Meri, Nikle Current, Gabbroo, Att Karti, Lamborghini, Nakhre, Surma, Dil Tutda, and many more.
He has appeared in many films such as Happy Phirr Bhag Jayehi, Daddy Cool Munde Fool 1 & 2, Dildariyan, Panga, Jai Mummy Di, and Dil Vil Pyaar Vyaar.
Kaka
An emerging star in the music industry, Kaka is the most famous Punjabi singer. Kaka is a singer, rapper, lyricist, and music composer. He proved that dark skin has nothing to do with being successful.
He debuted in the music industry with the song Surma which failed to tempt the audience. Lockdown proved to be lucky for him. He penned down his song Keh Len De and managed to release it.
This successful song was followed by many other chartbuster songs like Libaas, Kale Je Libaas, Kah Len De, and Viah Di Khabar.
This is the list of the Top 10 Most Popular and Successful Male Punjabi Singers. There are many other famous Punjabi singers out there for sure. Why don't you comment down your thoughts in the comment box?
FAQs
Who is the best Punjabi singer in 2022?
AP Dhillon, Kaka, Jassie Gill, and Hardy Sandhu are a few names of the best Punjabi singers in 2022.
Who is the No 1 singer in Punjab?
Jassie Gill holds the title of the no 1 singer in Punjab.
Who is the king of the Punjabi music industry in 2022?
The consider king of Punjabi Music Industry is Honey Singh. Currently, Kaka, Jassie Gill, and Hardy Sandhu are ruling the industry.
Who is the best singer in India in 2022?
The best singer of India in 2022 is Arijit Singh.