Anand Gopal Mahindra, 68, is an Indian billionaire businessman, and the chairman of the Mahindra Group, a multinational conglomerate. Anand Mahindra ranked 91 in the annual richest list published by Forbes in 2022. As of June 2023, Anand Mahindra net worth is $2.2 billion.
The third scion of the Mahindra clan, Anand Mahindra, is the grandson of Jagdish Chandra Mahindra, the founder of Mahindra & Mahindra. An alumnus of Harvard Business School, Anand Mahindra has many famous awards, including the Padma Bhushan Award, the third-highest civilian award in India. In 1996, Anand Mahindra founded Nanhi Kali, an NGO for underprivileged girls in India.
Here's a Glance Through Anand Mahindra's Net Worth
The chairman of Mahindra Group enjoys the position of India's one of the wealthiest people. As of June 2023, his net worth is $2.2 billion. Although Anand ranks among India's wealthiest businessmen, he tweeted that he never wanted to become India's richest person. He Tweeted,
The truth is that I will never become the richest. Because this was never my wish.
Anand Mahindra's Net Worth Through The Years
Here's a breakdown of Anand Mahindra's net worth growth over the years
| | |
| --- | --- |
| Year | Net Worth |
| 2023 | $2.2 billion |
| 2022 | $2.1 billion |
| 2021 | $1.8 billion |
| 2020 | $1.6 billion |
| 2019 | $1.65 billion |
Also read – Decoding Ratan Tata Net Worth: The Power of Vision
How Much Does Anand Mahindra Earn Per Year?
According to a source, Anand Mahindra's yearly income is 890 crores INR which is equivalent to $107 million.
Know About the Valuable Assets Owned by Anand Mahindra
Serving as one of the richest businessmen in India, Anand Mahindra has several properties in India. In 2012, he bought a luxury property in India and the approximate value of the property is around 273 crores INR.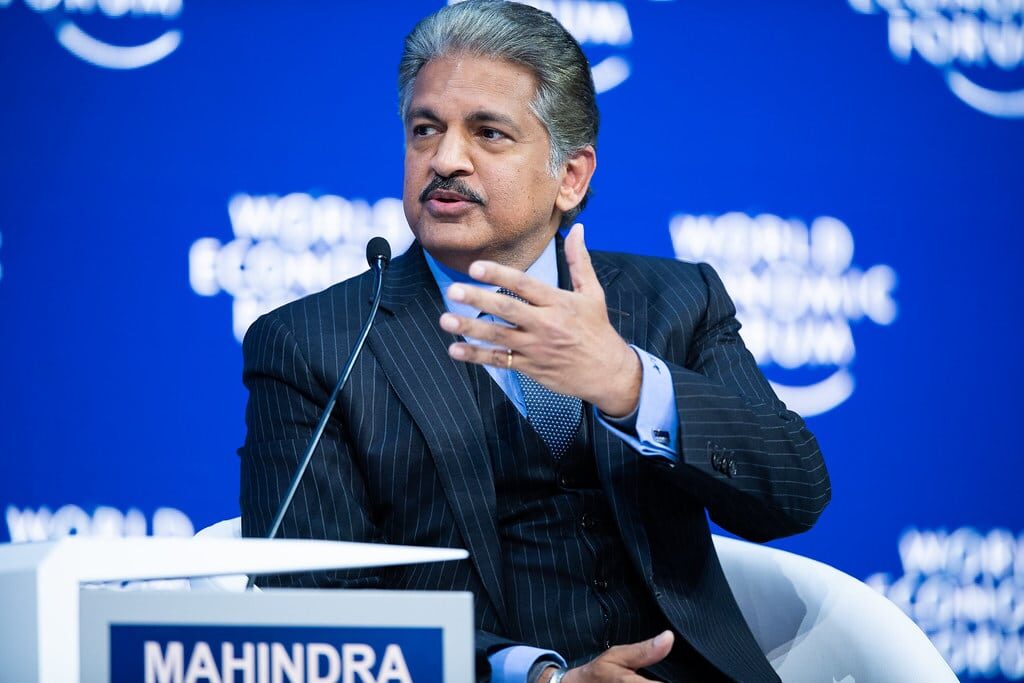 Details About the Car and Jet Collection Owned by Anand Mahindra
Instead of buying expensive cars, Anand Mahindra prefers to use cars that are manufactured by his brand. Below are the models of Mahindra owned by him,
Mahindra Bolero Invader
Mahindra TUV300
Mahindra TUV300 Plus
Mahindra Scorpio
Mahindra Alturas G4
Besides this, Anand Mahindra owns a private jet which he uses for his travel purpose.
Do You Know These Interesting Facts About Anand Mahindra?
In his leisure time, he likes to read, sail, and play tennis. Along with it, Anand Mahindra is also a passionate photographer and is into filmmaking.
An avid social media user, Mahindra likes to be connected with his fans through Twitter. He often shares various inspirational and funny posts on social media.
A philanthropist, Anand Mahindra is often seen helping underprivileged people in India.