Lisa has an estimated net worth of $14 million USD as of April 2023. She has gained a huge number of fans, known as BLINKS, and made millions of dollars due to her groundbreaking performances. Recently, she purchased a luxurious mansion in Seoul worth $6 million, which has sparked curiosity among her followers about her other expensive possessions. Lisa endorses several high-end brands such as Celine, Prada, and Bvlgari, which have contributed to her multimillion-dollar net worth. She has also invested in various ventures that have helped increase her wealth.
In the following article, we are going to take a look at Lisa's net worth, life, and several assets. Let's begin!
Lisa Net Worth
According to the South China Morning Post, Lisa has a net worth of approximately $14 million. She earned this fortune through various sources, including the release of her record-breaking album Lalisa and collaborations with high-end brands like Celine, Prada, and Bvlgari.
Name
Pranpriya Manobal
Lalisa
Profession
Rapper, Singer, Dancer
Net Worth
$14 million USD
Salary (monthly)
Not Known
Salary (yearly)
Not Known
Last Updated
April 2023
About Lisa
Lalisa was born on April 27, 1997, in Buriram Province, Thailand, with the birth name Pranpriya Manobal. A fortune teller advised her to change her name to Lalisa, which means the one being praised, to bring in prosperity, and she legally changed it later. Lalisa was raised by her Thai mother and Swiss stepfather as an only child. Her stepfather, Marco Brüschweiler, is a chef currently working in Thailand. Lalisa attended Praphamontree School I and II to complete her secondary education.
Solo Debut and Guinness World Records
In 2021, Lalisa, the solo album of BLACKPINK's youngest member, became a massive hit and earned her a Guinness World Record. The title track, 'Lalisa,' became the most-watched music video on YouTube within 24 hours of its release, with over 825 million streams worldwide. The album's second single, 'Money,' also set a new record as the fastest K-pop track by a solo artist to surpass 500 million streams on Spotify. The album received over 700,000 pre-orders in the first four days of its release. Lisa also set three additional Guinness World Records for her solo album.
Also Read – Alia Bhatt Net Worth: British-Indian Actress' Wealth Worth Exploring
Partnerships and Endorsement Deals
Lisa represents several high-end brands, including Celine, Prada, Bvlgari, Adidas, Penshoppe, AIS Thailand, and Samsung. According to a 2022 report, she charges a minimum of $600,000 per endorsement and $300,000 per show. She also recently partnered with Bvlgari to launch a new limited edition watch collection, which features a dial that changes colors from green to blue to purple.
Social Media Influence
Lisa's popularity on Instagram is staggering, with over 91.6 million followers as of April 2023. She holds the Guinness World Record for the maximum number of Instagram followers for a K-pop artist. Lisa reportedly earns up to $200,000 per sponsored post on Instagram.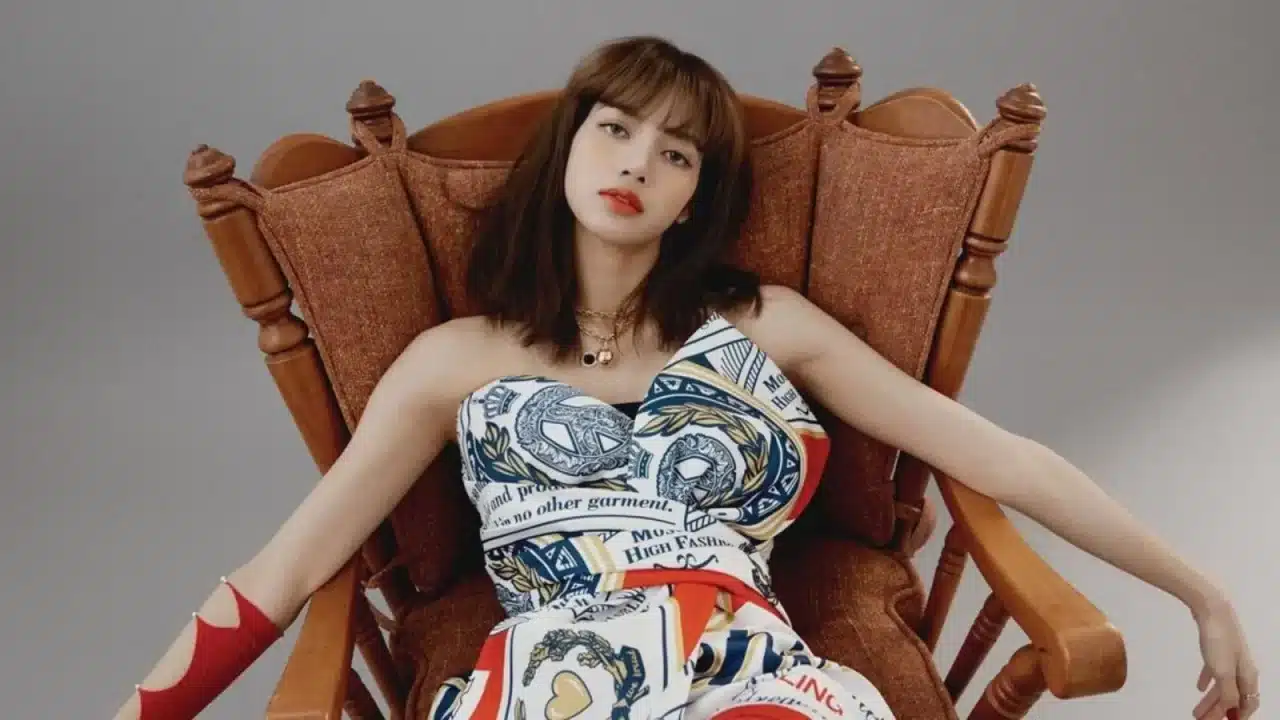 Lisa's Lavish Real Estate Properties
Lisa has reportedly purchased a luxurious villa worth US $6 million in the Seongbuk-dong area of Seoul. The mansion covers 7,200 square feet and has a basement and a double-storied upper area. Notable stars like Bae Yong Joon and Lee Seung Gi also reside in the neighborhood.
In addition to the villa, Lisa has a studio home in Seoul with a minimalistic style. The property includes a photo studio, which serves as the singer's creative outlet, and a room dedicated to fan gifts and photo books. Lisa also has a separate abode for her pets.
Car Collection
Lisa's car collection includes the following:
Rolls-Royce Phantom: It is reportedly her most expensive car with a cost of US$450,000. It has a 6.75-liter twin-turbocharged engine that can go from 0-60 mph in less than 5 seconds.
Rolls-Royce Wraith Custom: Costing over US$343,000, it is the second most expensive car in her collection. It has been customized with chrome work for a premium look.
McLaren 540C: It is a powerful sports car that costs over US$196,000. It has a 3.8-liter twin-turbocharged V8 engine and can go from 0-60 mph in just 3.5 seconds.
Lamborghini Huracan: It is another car in Lisa's collection. It costs around US$210,000 and is a two-seater car that merges technology and design.
Also Read – Aishwarya Rai Bachchan Net Worth: A Dive into Her Amazing Life
Lisa's High-End Jewellery Collection
Lisa, a brand ambassador for Bvlgari, often wears their exquisite jewelry. At a brand event last year, Lisa wore a diamond and emerald Serpenti necklace, which has a diamond-encrusted snake's head with emerald eyes. The necklace costs between US$258,000 to US$313,000. Lisa also wore a diamond and emerald Serpenti bracelet that costs a staggering US$295,000.
Lisa was also seen carrying Bvlgari's Serpenti Seduttori watch, which costs over US$27,000. The watch has an 18-carat rose-gold case and a matching bracelet. Additionally, she wore an Audemars Piguet watch from Swiss Luxury, which costs around US$40,995 or more.
Lisa's Bag Collection
Lisa's collection of luxury bags includes pieces from Prada, Louis Vuitton, Dior, and more. However, her most striking bag is the Celine Triomphe bag. As a former brand ambassador for Celine, Lisa frequently showcases their bags. The Triomphe bag features fine leather and gold chain detailing, exuding a luxurious look. It is priced at US$2,850.
Apart from the Celine Triomphe, Lisa also owns a Hermes Kelly bag worth US$28,250. Her collection includes a Bvlgari Serpenti Forever Bag, Saint Laurent totes, Fendi shoulder bags, and more.