Some celebrity offspring pursue the limelight like their parents, while others prefer to lead a low profile. Namashi Chakraborty is one of those that fall into both categories to some extent. The young man has worked on some individual projects and is set to enter the bigger limelight with this next. Read this Namashi Chakraborty biography to learn more about him. 
Who is Namashi Chakraborty?
If you are wondering who Namashi Chakraborty is, he is an actor in the Indian film industry, Bollywood. He will make his major debut in the industry with "Bad Boy", a romantic comedy movie created by Rajkumar Santoshi, starring alongside Amrin Qureshi, another upcoming 'star-kid'. 
As the son of the veteran Bollywood star Mithun Chakraborty, the younger Chakraborty has stayed familiar with the industry since a young age. While he is yet to debut as a major star, many people follow Namashi Chakraborty's social media account on Instagram to know more about him. So, he does experience quite a lot of popularity as a social media influencer. 
Also read – Dishani Chakraborty Bio/Wiki, Relationships; Is She Adopted?
Namashi Chakraborty Early Life
Namashi Chakraborty's birthday was on September 4, 1992. He was born to yesteryear megastar Mithun Chakraborty and the well-known actress of that generation, Yogeeta Bali. Namashi Chakraborty is the couple's youngest child, following two of his brothers, Mahaakshay and Ushmey, and sister, Dishani.  
In terms of Namashi Chakraborty's education, the young man started his schooling in Coimbatore, Tamil Nadu, at The Monarch International School. After that, he continued training at the Institute of Performing Arts (SDIPA) by celebrity choreographer Shiamak Davar in Mumbai, India. For further studies, Namashi Chakraborty went to the Kishore Namit Kapoor Acting Institute in the same city.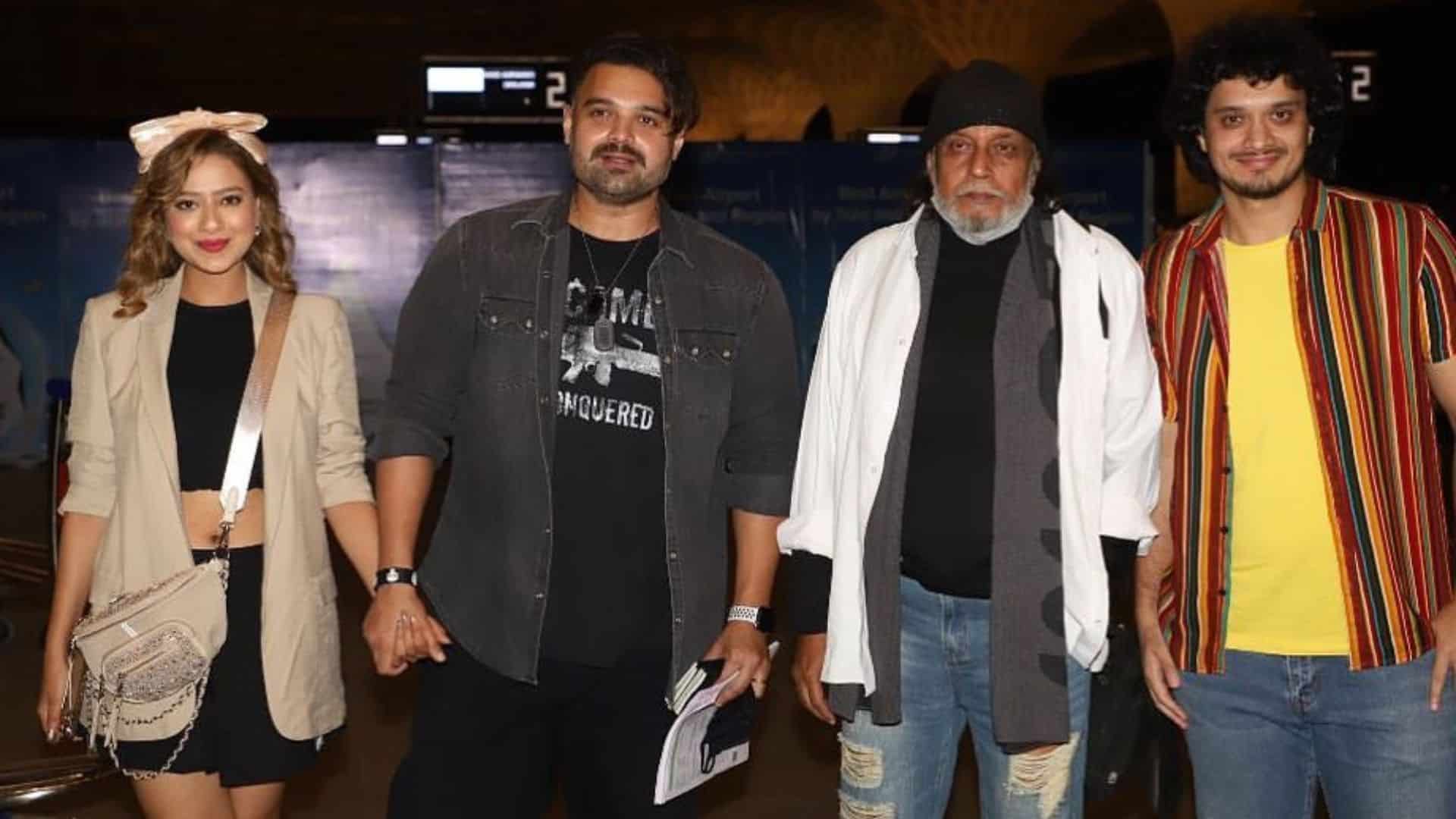 Namashi Chakraborty Career
After completing his learning, Namashi Chakraborty started working with MyBataz.com as a review writer and also collaborated with other associations like Paparattzy Productions and IMDB.com. The Bollywood superstar, Govinda, is his major role model, and he decided to pursue a career in acting to follow in his footsteps other than his father.
While Namashi Chakraborty will soon make his big debut, he has previously appeared in front of the cameras, like through his comedic performances at Music Café and The Habitat- Comedy in Mumbai.
Another contributor to Namashi Chakraborty's salary was his acting and directorial role in the 2013 short film he did, named "Hero". Later, he also participated in his brother's project, the 2015 Bollywood movie, "Ishqedarriyaan" in the position of assistant director. 
Also read – Mahaakshay Chakraborty Bio: The Worthy Heir of Mithun Chakraborty
Namashi Chakraborty's Net Worth
Namashi Chakraborty is not highly engaged in different projects and is still preparing for his big debut. So, Namashi Chakraborty's net worth is not high, estimated at around INR 1 crore. It is clubbed with the overall Chakraborty family net worth. 
Namashi Chakraborty Physical Attributes
Looks-wise, Namashi Chakraborty has got a lot of great features from his parents, which has contributed to his attractive appearance. In terms of Namashi Chakraborty Height, the young man makes for a striking image at 6 feet or 182.8 cm. As for Namashi Chakraborty's Weight, it is estimated to be 68 kg or 150 lbs. 
The young upcoming star is fair-brown skinned, with black hair and hair eyes. Currently, Namashi Chakraborty's age is around 30 years.
Namashi Chakraborty Family and Personal Life
In the context of Namashi Chakraborty's Family, a lot of information is available since the man has many family members in public life. 
As mentioned, he is the son of superstar Mithun Chakraborty and actress Yogeeta Bali. Besides that, his mother's uncle was the late Abrar Alvi, a well-known director. The man was Yogeeta's father's cousin and was also related to Hollywood actress Fiza Dosani.
Besides that, Namashi Chakraborty is also the nephew of Aditya Raj Kapoor, who is the cousin of Yogeeta Bali. That makes him the grand-nephew of the legend, the Late Shammi Kapoor.
He is also a cousin to Daebuu Banerjee, who is an actor who worked in the Bollywood movie Tum Jo Mile. Banerjee is the son of Namashi Chakraborty's aunt on the father's side.
As for personal information like who is Namashi Chakraborty's girlfriend, he is very private about his private life. So, not much information is available on that front.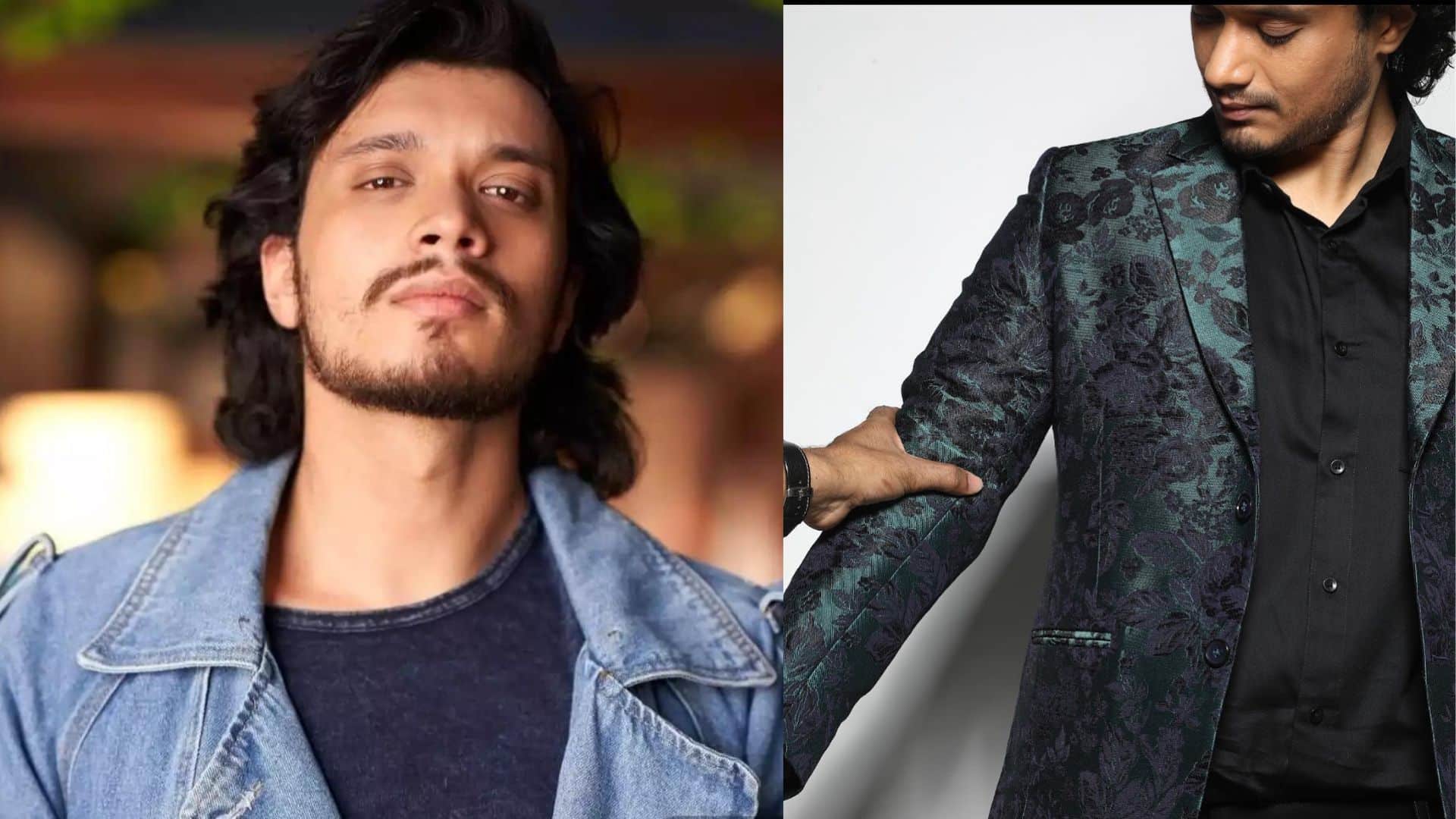 Namashi Chakraborty Assets
Namashi Chakraborty's assets include things he owns at his family home and other personal items. He has his own Audi car in his collection and possibly intends to grow it with more cars in the future.
However, not much about his overall assets is public knowledge at this moment.
FAQs
Who is Namashi Chakraborty's favorite actor?
Namashi Chakraborty considers Govinda a major inspiration and is a fan of the actor.
What is Namashi Chakraborty's first film?
Namashi Chakraborty's first-ever movie was Hero, which was a short film he created. In terms of a feature film, the 2023-rom-com "Bad Boy" will be his first movie with a bigger role.
Does Namashi Chakraborty party a lot?
Namashi Chakraborty has a fun-loving personality and enjoys social events and parties like people his age.