Rohit Shetty, an Indian Film Director is known for blowing cars in his movies. He is a producer and show host also, well-known for Khatron Ke Khiladi. He has directed 21 films in his career, most of which are superhit and have a separate place in the audience's hearts.
Who is Rohit Shetty? Bio/Wiki
Rohit Shetty was born on 14 March 1974 to MB Shetty and Ratna Shetty in Mumbai, Maharashtra, India. He is known for the Golmaal movie series and Cop universe. He started his directorial career with the film Zameen in 2003. His popular films include the Singham franchise, Golmaal franchise, Dilwale, Chennai express, and Bol Bachchan. His film Chennai Express starring Shahrukh Khan and Deepika Padukone gained the highest opening week and fastest to reach the goal of Rs. 100 Crore.
Biography
Name
Rohit Shetty
Age
48 (in 2022)
Date of Birth
14 March 1974
Birth place
Mumbai, Maharashtra, India
Zodiac sign
Pisces
Nationality
Indian
Profession
Film Director, Producer, Host
Known for
Golmaal film franchise
School
St. Mary's High School & Junior College, Mumbai
Hobbies
Travelling, Excersise
Tattoos
On right and left arm
Residence
Juhu, Mumbai, Maharashtra, India
Suggested reading – The Net Worth Of Virat Kohli: India's Pride And Treasure
Rohit Shetty Age, Height, Weight
Born on 14 March 1974, he turns 48 years old in 2022. He stands 6 feet 1 inch (185 cm) tall and weighs around 80 kg (176 lbs). His Hair colour is black and his Eye colour is black as well.
Physical Stats
Height
6 feet 1 inch (185 cm)
Weight
80 kg (176 lbs)
Eye color
Black
Hair color
Black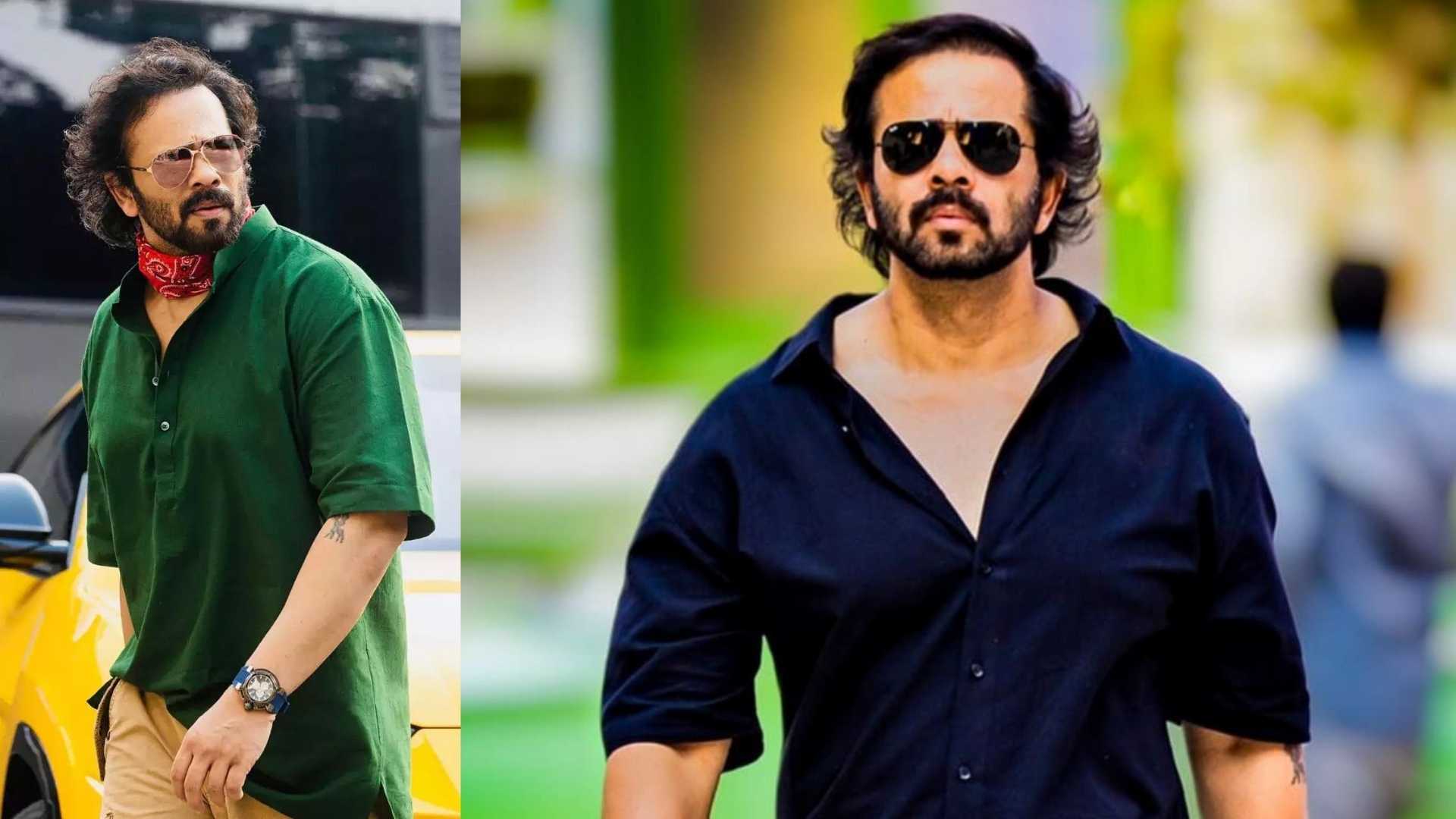 Rohit Shetty Family
Rohit Shetty married Maya Shetty on 27 May 2005. They have a son named Ishaan Shetty. Rohit Shetty's father is M.B. Shetty and his mother is Ratna Shetty. His father was a junior artist in the Indian Film Industry. He has two step-brothers named Hriday and Uday Shetty. Four sisters named Chanda Shetty, Chaya Shetty, Mehek Shetty, and Kiran Shetty.
Family
Mother
Ratna Shetty
Father
M.B. Shetty
Wife
Maya Shetty
Son
Ishaan Shetty
Daughter
None
Brothers (step-brothers)
Hriday, Uday Shetty
Sisters
Chanda Shetty, Chaya Shetty, Mehek Shetty, and Kiran Shetty
Suggested reading – Khaby Lame Net Worth Success Story You'll Never Believe
Rohit Shetty's Net worth in 2022
He has gained a massive fortune from the Entertainment Industry. He is one of the highest-paid directors in Bollywood. Some reports say Rohit Shetty charges up to Rs 25 crores per movie for direction. Apart from the direction he earns from hosting and judging reality shows.
Rohit Shetty's estimated net worth is $39 Million or Rs 282 Crore in Indian rupees. His annual income is said to be Rs. 40 Crore.
Rohit Shetty Assets
Rohit Shetty owns Rohit Shetty Films Private Limited and Rohit Setty picturez LPP in a joint venture with Reliance.
He currently living in Navi Mumbai. In the Juhu area, he owns a 10-storeyed building in which he lives on top-two floors with his family.
Rohit Shetty Cars
Rohit Shetty is fond of cars. Apart from blowing them in movies, he owns some luxury and sports cars. His collection of cars includes Lamborghini Urus, Maserati Gran Turismo, Range Rover Vogue, BMW X6 Sport, and Ford Mustang GT.
Lamborghini Urus is worth Rs 3.10 Crore, Maserati Gran Turismo is worth Rs 2.25 Crore, Range Rover Vogue is worth Rs 2.11 Crore, BMW X6 Sport worth Rs 1 Crore and Ford Mustang GT is favourite of Rohit Shetty and worth Rs 74.61 Lakhs.
Cars
Lamborghini Urus
Rs 3.10 Crore
Maserati Gran Turismo
Rs 2.25 Crore
Range Rover Vogue
Rs 2.11 Crore
BMW X6 Sport
Rs 1 Crore
Ford Mustang GT (favourite)
Rs 74.61 Lakhs
Suggested reading – Technical Guruji Net Worth 2022 – Business, Income And Bio
Rohit Shetty's Social Media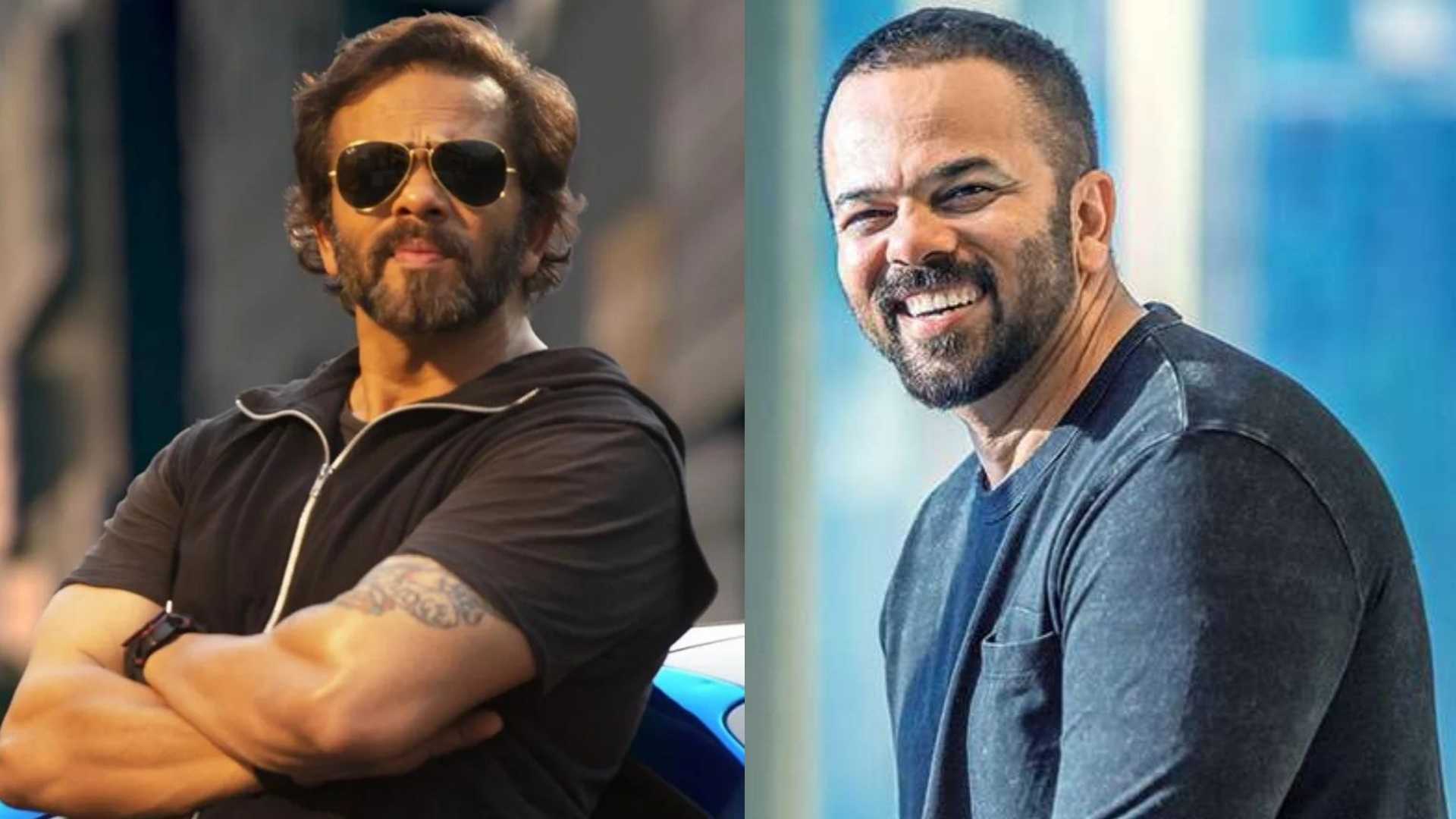 Rohit Shetty Controversies
In an interview in 2020, he made a comment about Katrina Kaif regarding a scene in the film Sooryavanshi. He said, "Katrina, I will tell you honestly, no one is going to look at you". The scene has all three boys, Ajay Devgan, Akshay Kumar, Ranveer Singh, and Katrina Kaif with a blast happening in the background.
Later, Katrina Kaif clarified the controversy in his social media post saying that Rohit Shetty's comment was taken out of context.
He was accused of bribery to the censor board for his movie Singham Returns in 2015.
Some lesser-known Facts about Rohit Shetty
He began his career in the Film industry at age of 17.
He worked as an assistant director in the film
He ironed the saree of film actress Taboo in the early stage of his career and also worked as a spot boy for film actress Kajol.
He is the brand ambassador of the clothing brand LawmanPg3.
He failed class six and had to repeat the class.
At the beginning of his career, he used to earn Rs 35 only. He has to manage between food or travel.
Suggested reading – Shantanu Naidu: Ratan Tata's General Manager Bio/Wiki, Net worth
FAQs
How old is Rohit Shetty?
Born on 14 March 1974, Rohit Shetty is 48 years old in 2022.
What is the net worth of Rohit Shetty?
Rohit Shetty's estimated net worth is $39 Million or Rs 282 Crore in Indian rupees.