Glass pool fencing is a variety of fences that is installed around swimming pools. It is primarily created to make a barrier so that access is restricted. Access can be restricted not only for children but also for unwelcome strangers. These fences have latches to keep the area safeguarded. But they must be compliant with the state laws.
What Are Swimming Pool Fences Made of?
If you are curious to know what swimming pool fences are made of, there are various kinds of materials. They can be made from aluminum, steel, vinyl/PVC, mesh, or glass. If it is not manufactured from the glass, it cordons off the total area and affords the owner of the swimming pool total privacy and security. But some people like to have glass pool fencing for aesthetic reasons.
And why not? They look stunning while at the same time they give the desired protection that the owner wants from it.
Are There Any Laws Swimming Pool Fencing? If Yes, What Are They?
Some countries require the owners of swimming pools to get them registered with the state they live in. They have to get their pool fencing inspected by the state authorities. The barriers must be following the state laws and must meet the country's standards.
These laws state that the glass pool fencing must be 1200mm high. There has to be a gap of 100mm between each panel, no matter what the panels are made from. Even the glass pool fencing panels must comply with the laws that the state prescribes. There can be no objects that can be climbed within 900mm of the vicinity. This is in the interest of child safety and security and the guests.
Other laws regulate swimming pools. The gates have to be fitted with hinges and must be self-closing. It means they should close without any force being applied. The gate has to close automatically, and it should not open on its own unless it is opened manually. The gap between the gate panel and the latch panel must be less than 10mm.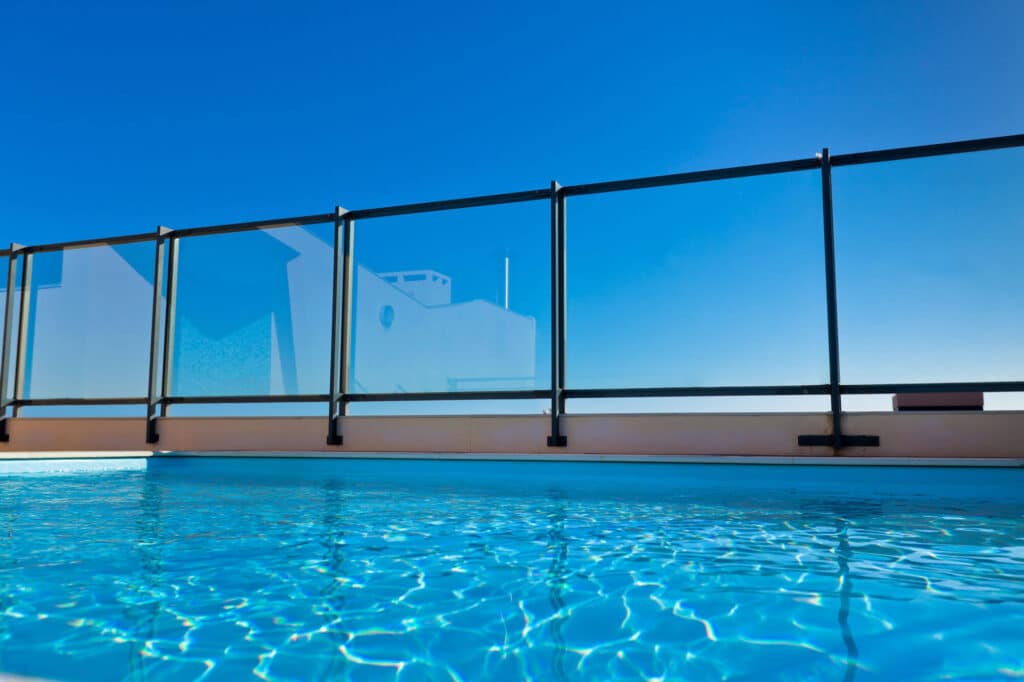 Why Use Swimming Pool Fencing?
Glass pool fencing around swimming pools is important because of the many accidents that are averted daily. That is why some governments have made it mandatory to have fencing around the pools. Surveys say that 50% of accidents have been averted because of it. It protects young children and protects guests who are unaware of the presence of the swimming pool.
Nowadays, there are so many decorative glass pool fencings that you can select from to beautify the area around your swimming pool. When it comes to their availability, you can easily get them from select stores that sell them. But it is important to realize that a beautiful glass pool fencing can become ugly if encapsulated within ugly metal frames.
Maintaining Swimming Pool Fencing
The glass pool fencing undoubtedly looks very beautiful, but there is some maintenance work in the form of cleaning. You will have to get it cleaned regularly with a mop and cleaning agent, and it has to be wiped with a sponge so that there are no stains that make the glass panels look ugly. Nothing of the abrasive nature can be used for cleaning.
Conclusion
At the end of the day, putting glass pool fencing around swimming pools can be a good choice to safeguard and maintain the aesthetic beauty of the area. If you, too, are obsessive about your swimming pool, make sure you use the pool fencing today.
Stay connected with us!