Sarah Shahi has been working in the entertainment industry for over 20 years. She is a philoprogenitive TV star with her roles in The L Word, Person of Interest, and The Sopranos. She is currently a leading lady in the Netflix romance drama series Sex/Life. None of her work is worth sharing with her 7-year-old twins and 13-year-old son.
Then the Jaume Collet-Serra directed and Dwayne Johnson starer superhero actioner 'Black Adam' comes in the equation. Her role as Adrianna Tomaz in Black Adam is the biggest film role of her career. She couldn't wait to enjoy the movie with her family at the New York premiere.
Shahi tells The Hollywood Reporter that Black Adam's premiere with family is worth 13 years of missed birthdays, missed first recitals, broken promises, missed first football games, and many more moments that can't be reverted back, all because she was working…On the verge of tears, she added, "It was not only a culmination of all those times and all those tears that we shed; it was a good example that, as a parent, hard work works."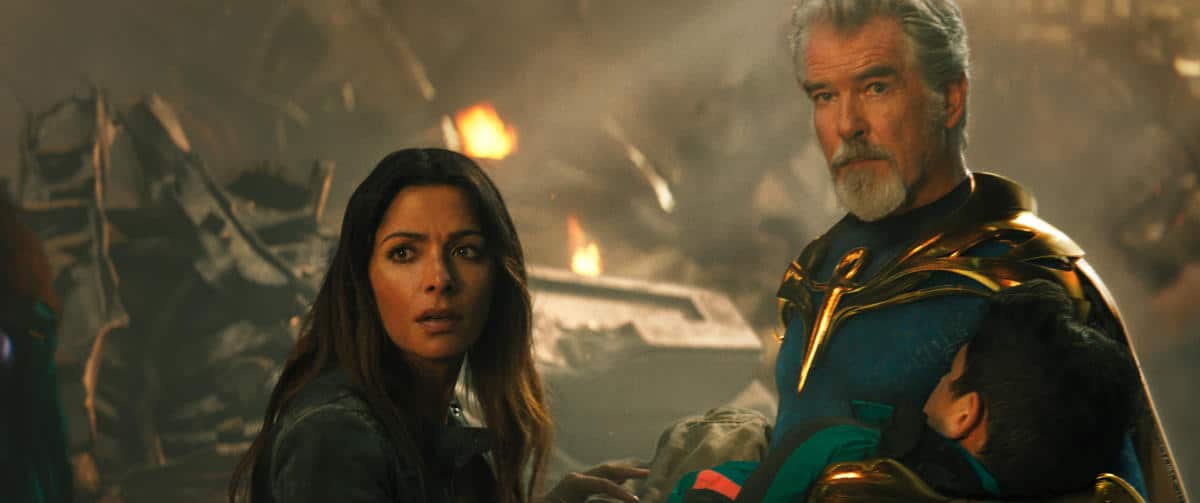 Talking about the cameo of Superman and Amanda Waller, she added, "I didn't even know about any of that stuff until I saw the movie and saw what happened at the end. It was mind-blowing," "They're really good at holding on to secrets over there. I mean, I didn't even know Viola Davis (as Amanda Waller) was in the movie until I saw the screening. I was just like, 'Holy shit. I'm in a movie with Viola Davis.'"
On the first day of shooting, Adriana conjured Black Adam out of the tomb and brought him into existence. Shahi remarked on the first day of shooting with Dwayne Johnson. That man wields so much power in the role with his performance. Dwayne was lifted in the air with custom-made robotic arms. She was in awe watching him. She continued, "He probably does shoot electricity. There are no special effects required." (Laughs.) Of course, I was floored by his size. He was the only person who didn't have a muscle suit, and he really did fill out that costume"
Black Adam, released on 21 October 2022 in the United States, is exclusively running in theatres.