Instagram has become an essential platform for millions of people to share their stories and express themselves creatively. Its convenient features make it a favorite among talented artists from all walks of life. They use the platform as a showcase for their work. This is why more individuals flock to this social media app daily as they simply can't get enough!
If you're in the modeling industry, Instagram can be an invaluable tool for increasing your fame and coming into the spotlight. India is no exception. There are a wealth of sexy, hot Indian models to find on Instagram. We put together this list of the top 10 hottest and sexiest Indian models on Instagram after extensive research. Here's our selection of young Indians who have made it big and now have a large following on the social media platform.
If you're a fan of the most beautiful Instagram models, then why not follow these gorgeous and alluring Instagram models from India? Enjoy their stunning photos while they give you an intimate glimpse into their life.
Here's the list. Let's take a look!
10. Ekta Maru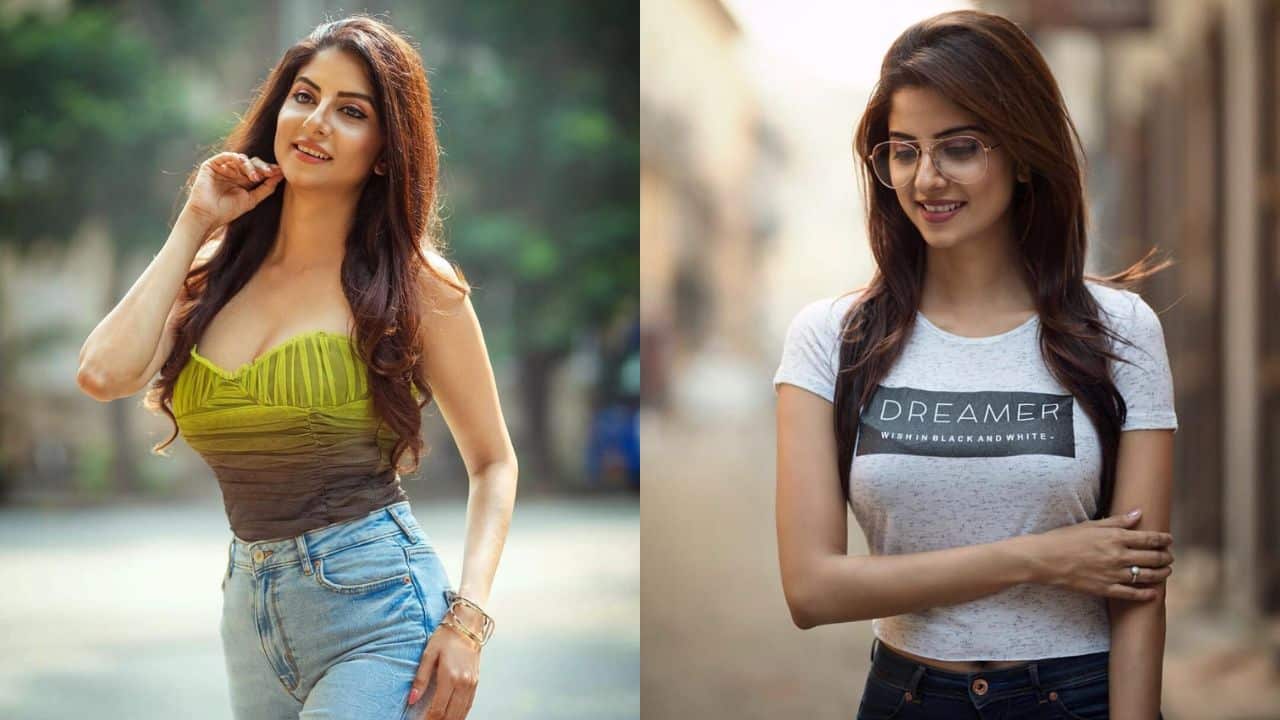 Ekta Maru is a 23-year-old Indian fashion model and blogger from India. She has earned more than 580k followers on Instagram. She is one of the most sought-after models in India, popular for her sizzling photoshoots that are impossible to ignore. Ekta has also won Femina Style Diva 2016 pageant with her stunning looks and alluring personality. On April 25th, 1996, Ekta Maru was born in Mumbai. Graceful with a winning attitude, she skillfully brings life to any project that comes her way.
9. Aabha Paul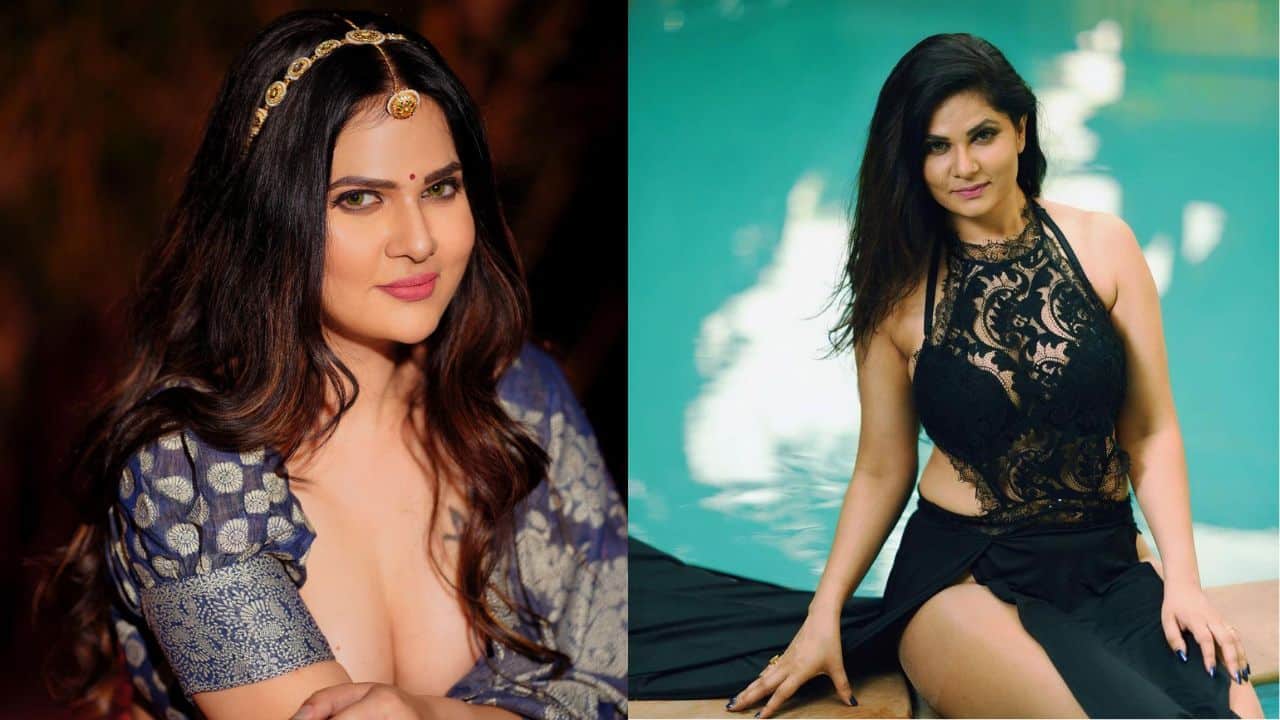 Aabha Paul is a popular Indian Instagram model who has grown popular across India due to her sultry and eye-catching photos and videos. Her modeling career began back in 2005, with a 2006 Miss Delhi contest participation soon after. She has modeled for renowned fashion designers like Manish Malhotra, Anurag Jaiswal, and Ritu Beri. She has also worked with well-known brands like Kotak Mahindra, PP Jewelers, and Romance Perfume.
Also read – Top 10 Hottest Indian Fitness Models in 2023
8. Ruma Sharma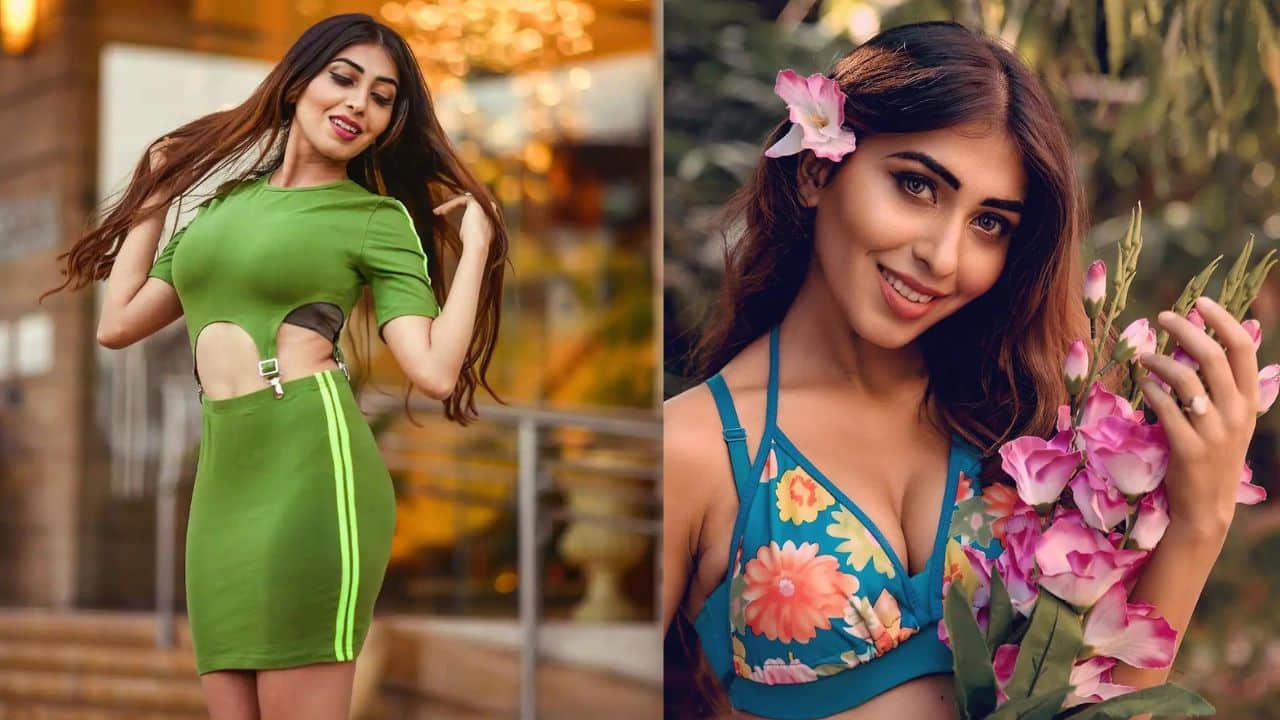 Ruma Sharma, an Indian TV actress, and Instagram model is gaining popularity from her sultry photoshoots. She has around 1 million followers already on her Instagram account and it is growing exponentially by the day. Born in Delhi in 1995, this diva now resides in Mumbai.
7. Richi Shah
Richi Shah is currently one of most in-demand Indian fitness models on Instagram. This beautiful model was born on May 7, 1990 in Mumbai. She works as a model, fashion blogger and fitness trainer. Her Instagram account displays many stunning images with tips for both modeling and health & wellness advice that her 1.1 million followers find incredibly helpful. With such inspiring posts.
Also read – Top 10 Most Beautiful South Indian Actresses in 2023
6. Garima Chaurasia
Garima Chaurasia's beauty is unparalleled and has established her as one of the most attractive Indian female models with an astonishing 14.9 million followers on Instagram. Born in Haridwar, Uttarkhand on August 28th 1997, this TikTok star stands at a sultry 5'3". With captivating photos and videos that draw attention from all across India, it goes without saying that she truly deserves her spot among the top Indian models for 2022.
5. Sofia Ansari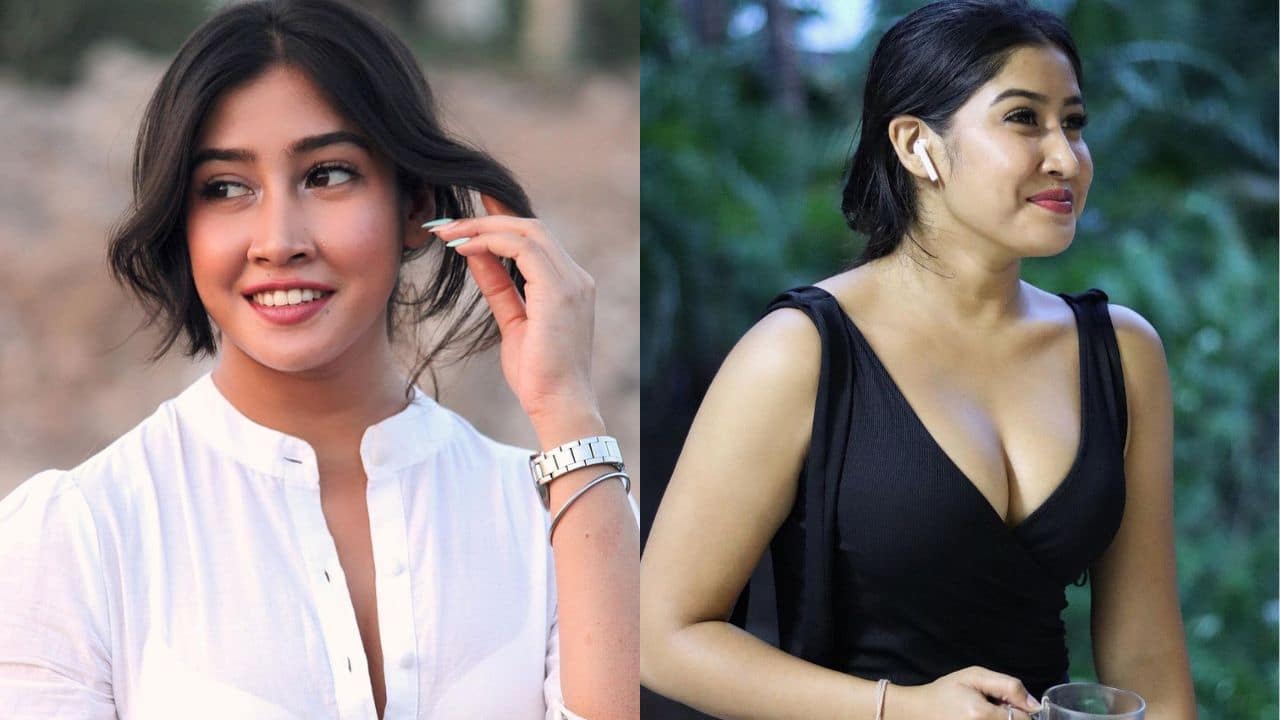 Sofia Ansari is the newest sensation taking over the Internet. For those of you who are familiar with Instagram, then you will surely recognize her stunning pictures and videos. She had quickly become a TikTok Star and stands as one of India's most sought-after models on Instagram. With an impressive 9 million followers currently under her belt, it is clear that she attracts plenty of adoring fans worldwide. Not only does she post amazing content but also shares sizzling hot videos, reels and stories that drive her fans crazy.
Also read – Top 10 Most Beautiful And Hottest Punjabi Female Singers
4. Shivani Narayanan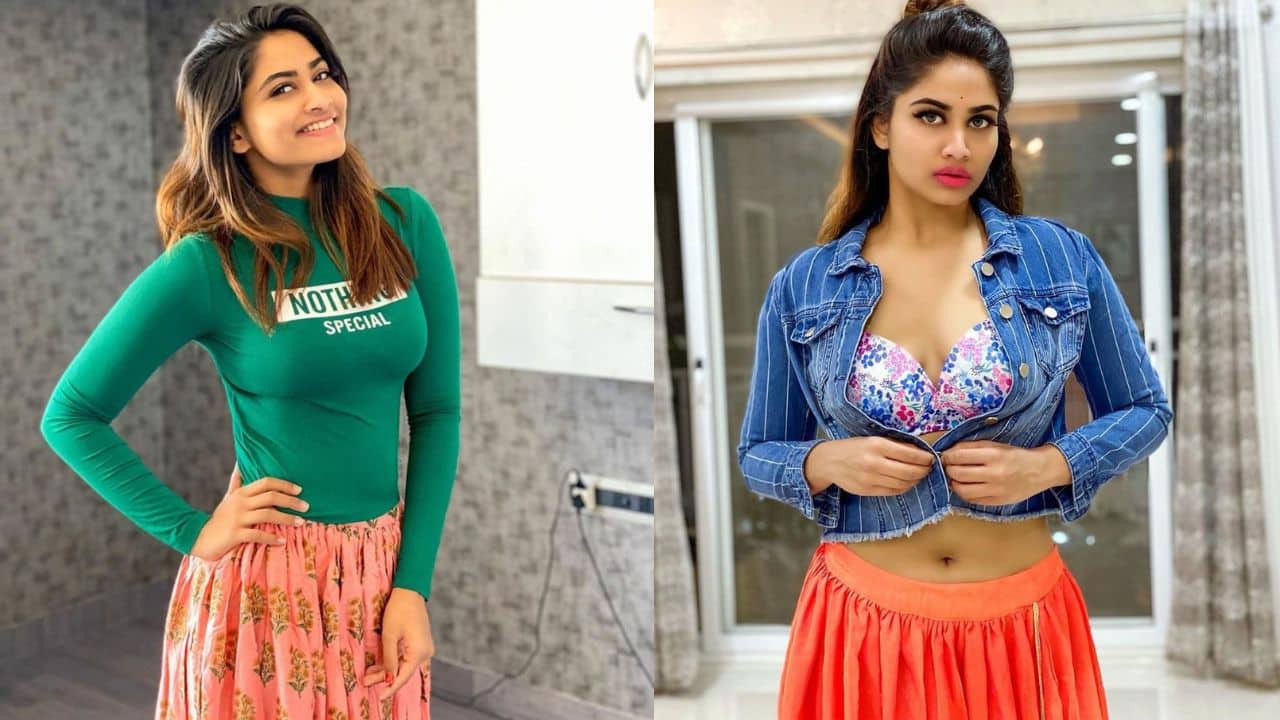 Shivani Narayanan is a renowned Indian model and actress. She is known for her stunning modeling shots on Instagram. She has made appearances in Tamil films, television shows such as Bigg Boss 4 Tamil, and other reality series. Shivani was born in Virudhunagar, Tamil Nadu on May 5th 2001. She has an attractive stature of 5 feet 6 inches and it's no wonder why her fanbase continues to grow each day. To date, she holds an impressive 3.5 million followers from around the world — Now that's hot!
3. Ketika Sharma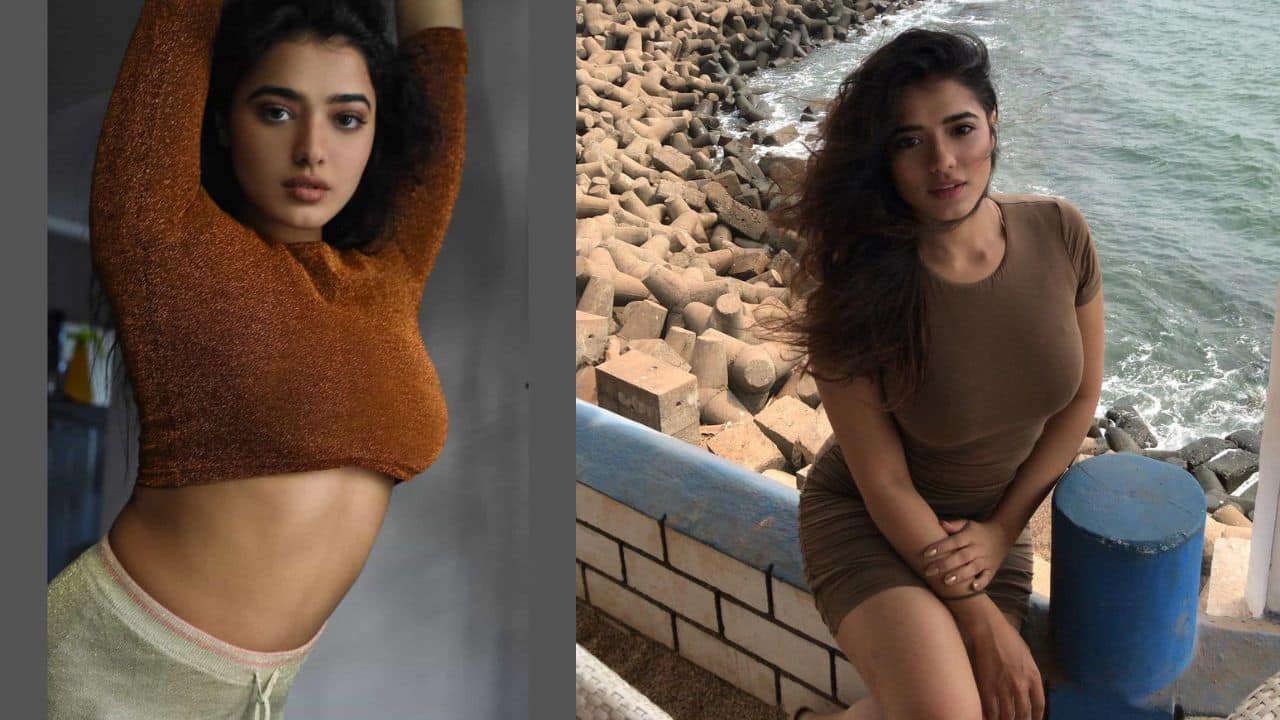 Achieving the 3rd spot of top-ranking Indian models on Instagram in 2023, Ketika Sharma's success is remarkable. She was born in New Delhi on December 24th 1995. She has gained a massive following on her Instagram account with 2.6 million followers. But that's not all she can do. This multi-talented girl sings, acts, manages a YouTube channel. She also works as an influential figure online who commands likes and comments from her fans every time she uploads photos or videos.
Also read – Top 10 Most Beautiful And Sexiest Actresses of Bollywood
2. Anveshi Jain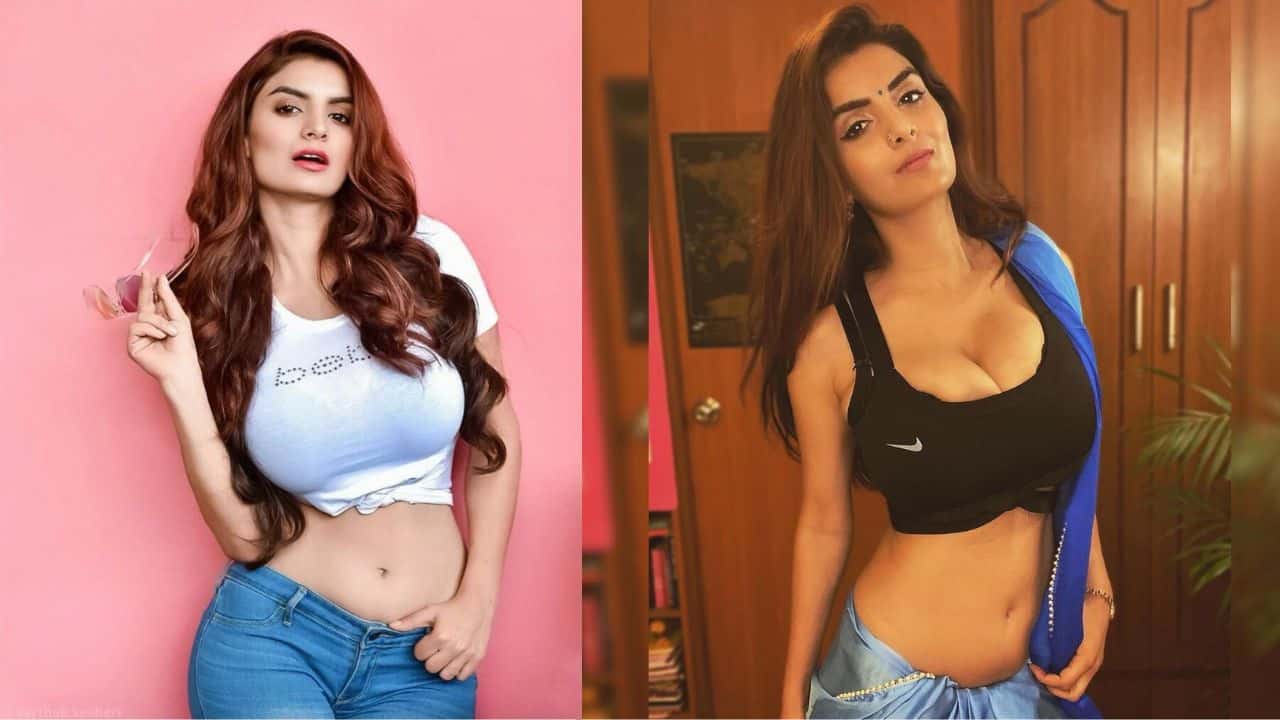 Anveshi Jain is a famous Indian model and influencer with over 6.1 million followers on Instagram. She is one of the hottest models from India. Born on June 25th in Madhya Pradesh, she gained recognition after appearing on the web series GandiBaat 2. Her fame has only grown since then.
1. Neha Malik
Neha Malik is the epitome of beauty and desirability. She is one of India's most sought-after Instagram model with 3.5 million followers to date. As if that wasn't enough, she has also starred in many album video songs as an actress. This Indian bombshell was born on 31st October 1985 in Mumbai. She began her modeling career eleven years ago in 2012.
Standing at an impressive 5 feet 6 inches, Neha Malik made her debut in Bhanwari Ka Jaal. Flaunting a bold figure, this actress' Instagram is full of stunning photos and workout videos that have been met with huge likes and comments. You can get a glimpse into Neha's world by taking to her social media page today.