Though stand-up comedy is a relatively new field in India, we already have an arsenal of great comedians who can leave you rolling on the floor laughing with their hilarious acts. We have compiled a list of some of the best stand-up comedians in India based on their popular videos, YouTube, and Instagram followers. Have a look.
10. Rahul Subramanian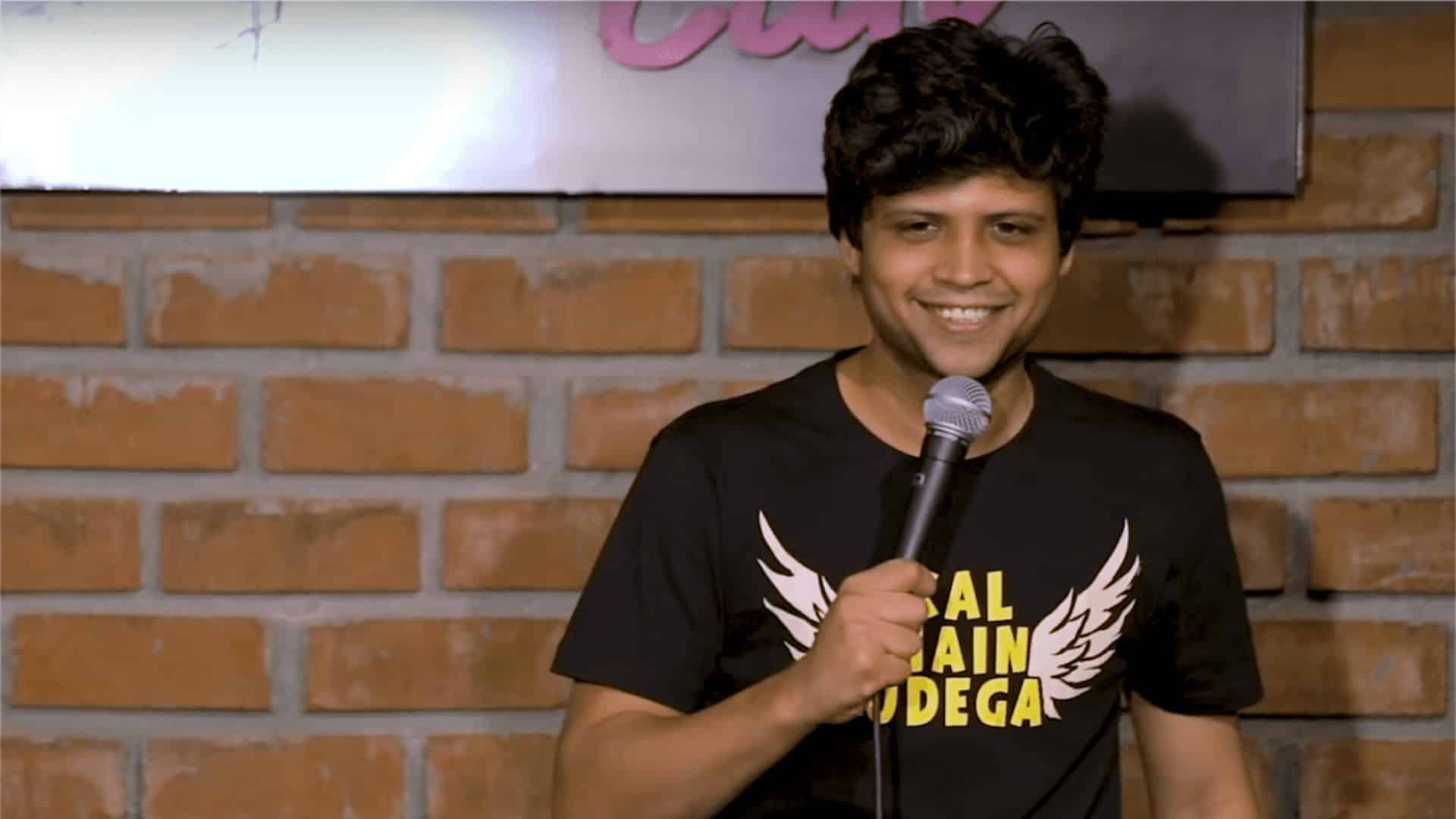 Before entering the stand-up comedy circle, Rahul Subramanian worked in an e-commerce company and corporate branding and digital marketing at Mahindra. Later, he left the corporate job and switched to stand-up comedy. He is known for his hilarious acts which Indian middle-class people can relate to. Some of his hilarious shows are 'Break up and MBA' and 'John Abraham and Kent'. Rahul is running a YouTube channel named Random Chikibum, partnered with fellow comedian Kumar Varun. He is popular for his hilarious crowd work shows, even his most viewed video on YouTube is one of the crowd work shows. He is a film writer also and unlike other comedians, is very much active on LinkedIn.
9. Kanan Gill
Kanan Gill is one of the best stand-up comedians known for hosting a show on the YouTube channel named 'Pretentious Movie Reviews', along with his fellow comedian Biswa Kalyan Rath. In the show, both are seen making jokes and reviewing exaggerated movie scenes. Kanan Gill is also an actor. He has performed in the top comedy clubs in the country and on OTT platforms like Prime videos and Netflix. His must-watch acts are 'Prem Aggan Review' and 'Main Prem ki Diwani Hoon Review'. Before switching to stand-up comedy, Karan worked as a software engineer. He had won a comedy competition Punchline Bangalore and Comedy Store in Mumbai.
Also read – Top 10 Most Popular Bigg Boss Contestants Of All Time
8. Rahul Dua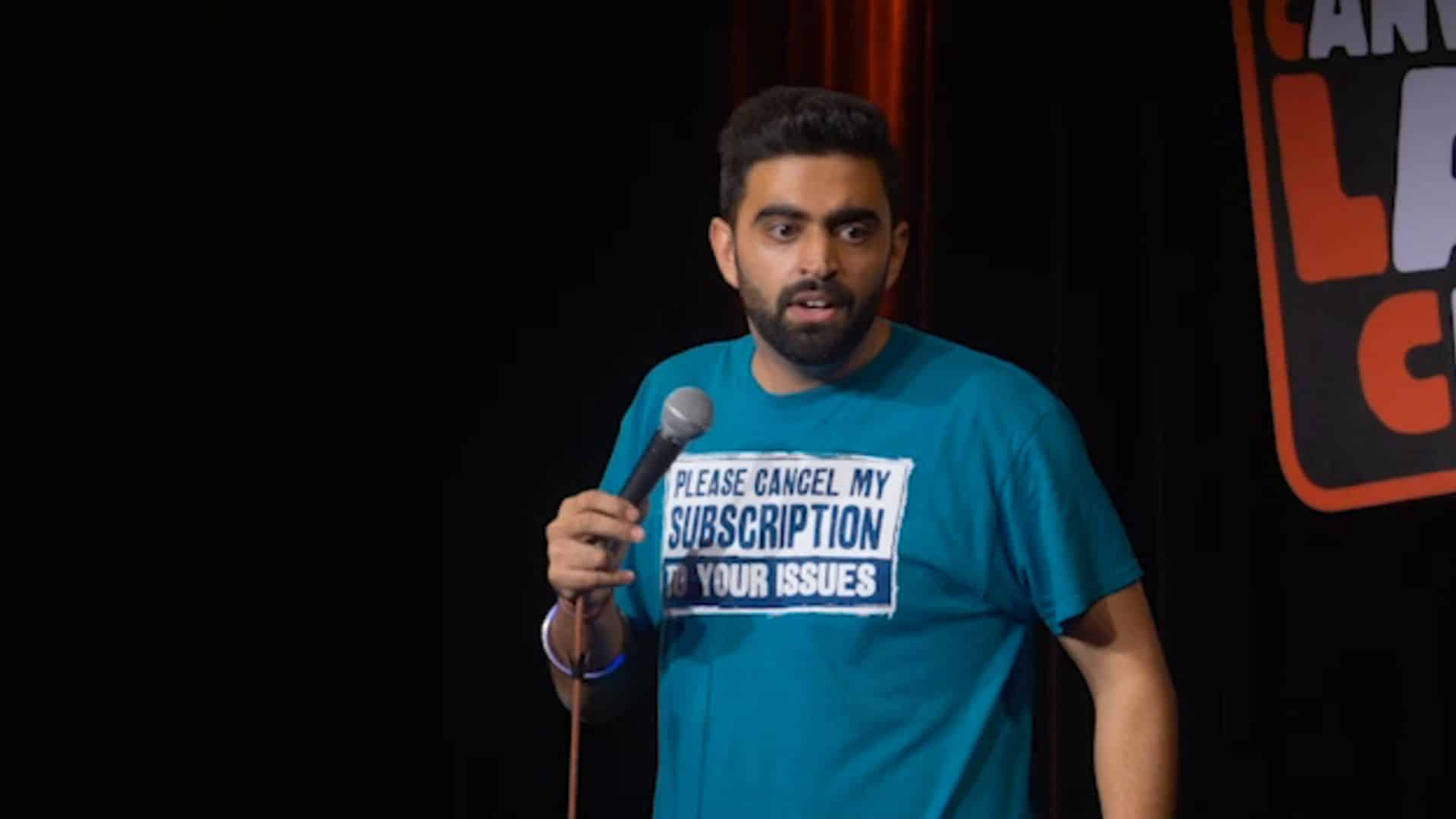 Rahul Dua emerged in the world of stand-up comedy after winning the first season of Comicstaan as the first runner-up. He is a very active YouTuber and often posts videos from his comedy tours in India and abroad as well. Rahul performs in the Observational comedy genre. He observes things happening around him and presents them in a hilarious way. Before turning to stand-up comedy, he was an investment banker and assistant manager at Star TV. While working at Star TV, he started doing open mic events at nights at Connaught Place in Delhi. After his shows became commercially viable, he left his corporate job and started doing comedy full-time. His acts 'Trump' and 'Jeans' are worth watching.
7. Abish Mathew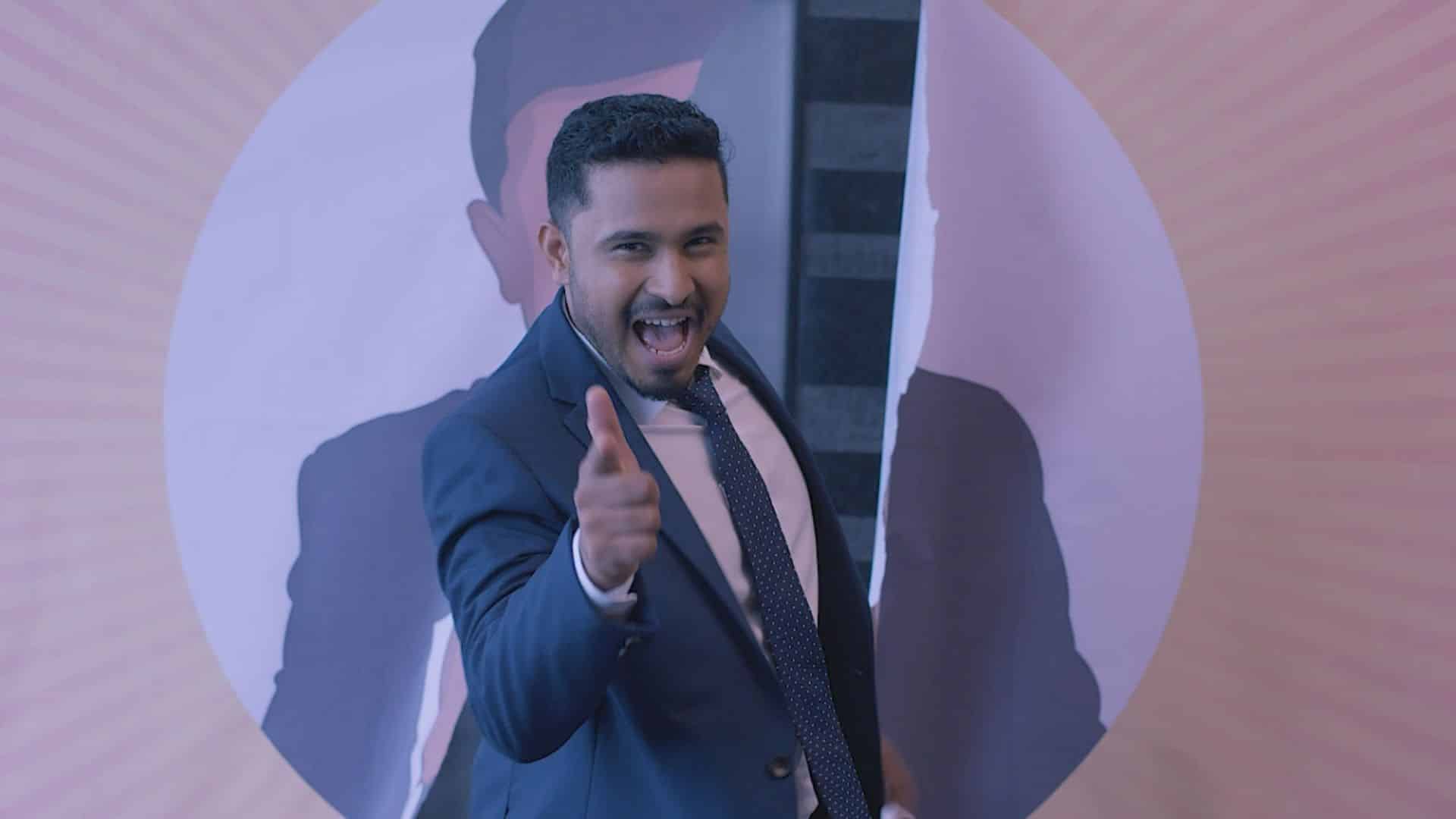 GM Abish Mathew gained popularity through his work at All India Bakchod. He is known for his show Son of Abish and YouTube channel Journey of a Joke. He also worked and rose to popularity with Comedians on Board, a tournament series aired on YouTube and created by a fellow comedian Samay Raina. He also hosted Comicstaan. Before switching to stand-up comedy, he worked at Red FM in Delhi as a radio jockey. In 2018, Abish made an appearance in a Prime Videos special, Whoop. His Son of Abish episodes featuring Zakir Khan and Bhuvan Bam are a must-see. Abish is one of the greatest comedians in India.
6. Gaurav Kapoor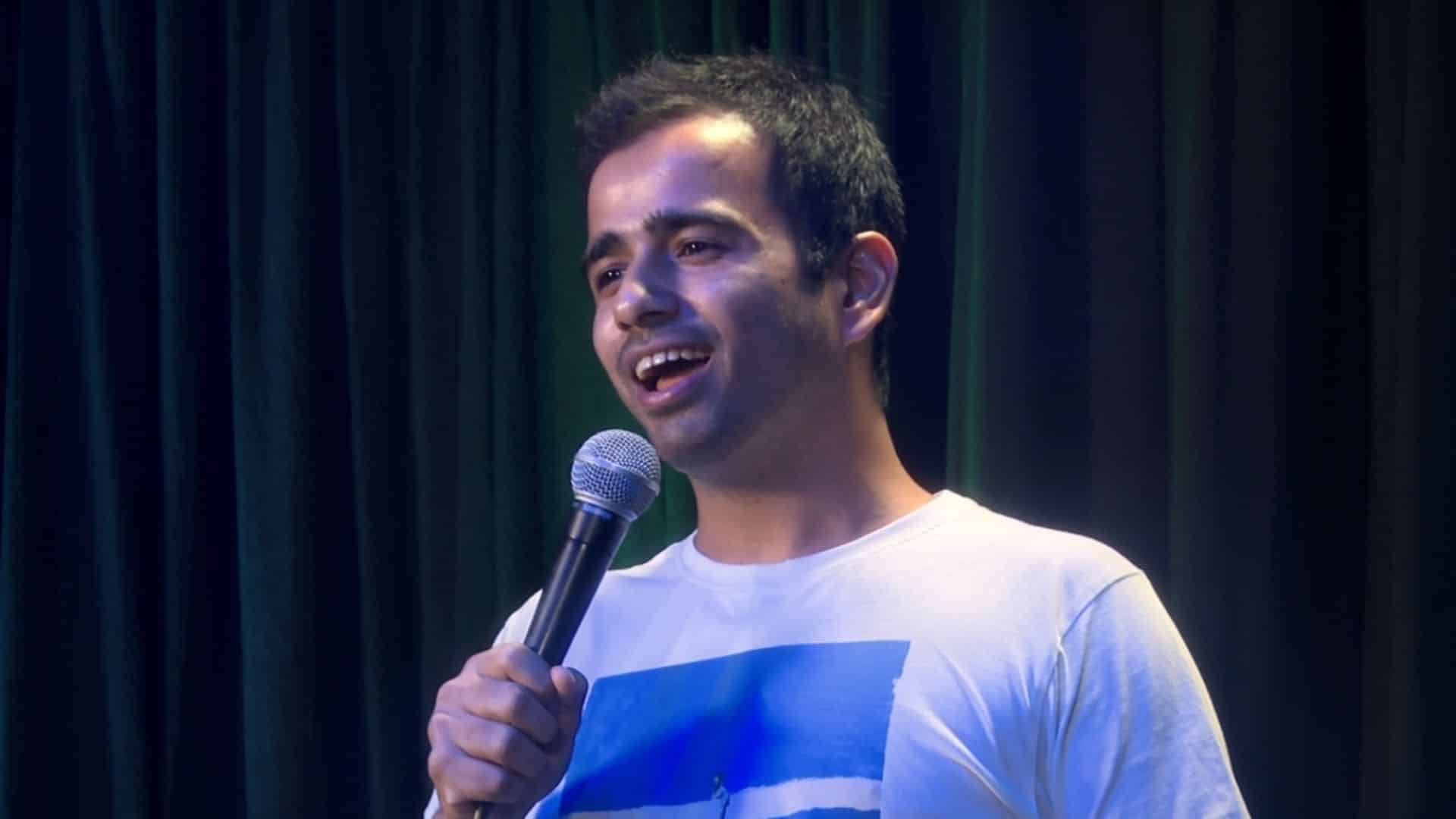 Gaurav is one of the new Indian stand-up comedians but rising to fame very quickly. Gaurav hails from New Delhi. With his funny and humorous depiction of real-life events, he has gained rapid popularity in the last few months. Along with live shows, his reels are equally funny and are praised by the public. His popular acts 'No Ball' and 'Rich People, Lifebuoy and Nano' are worth watching.
Also read – Top 10 Hottest American Fitness Models in 2023
5. Harsh Gujral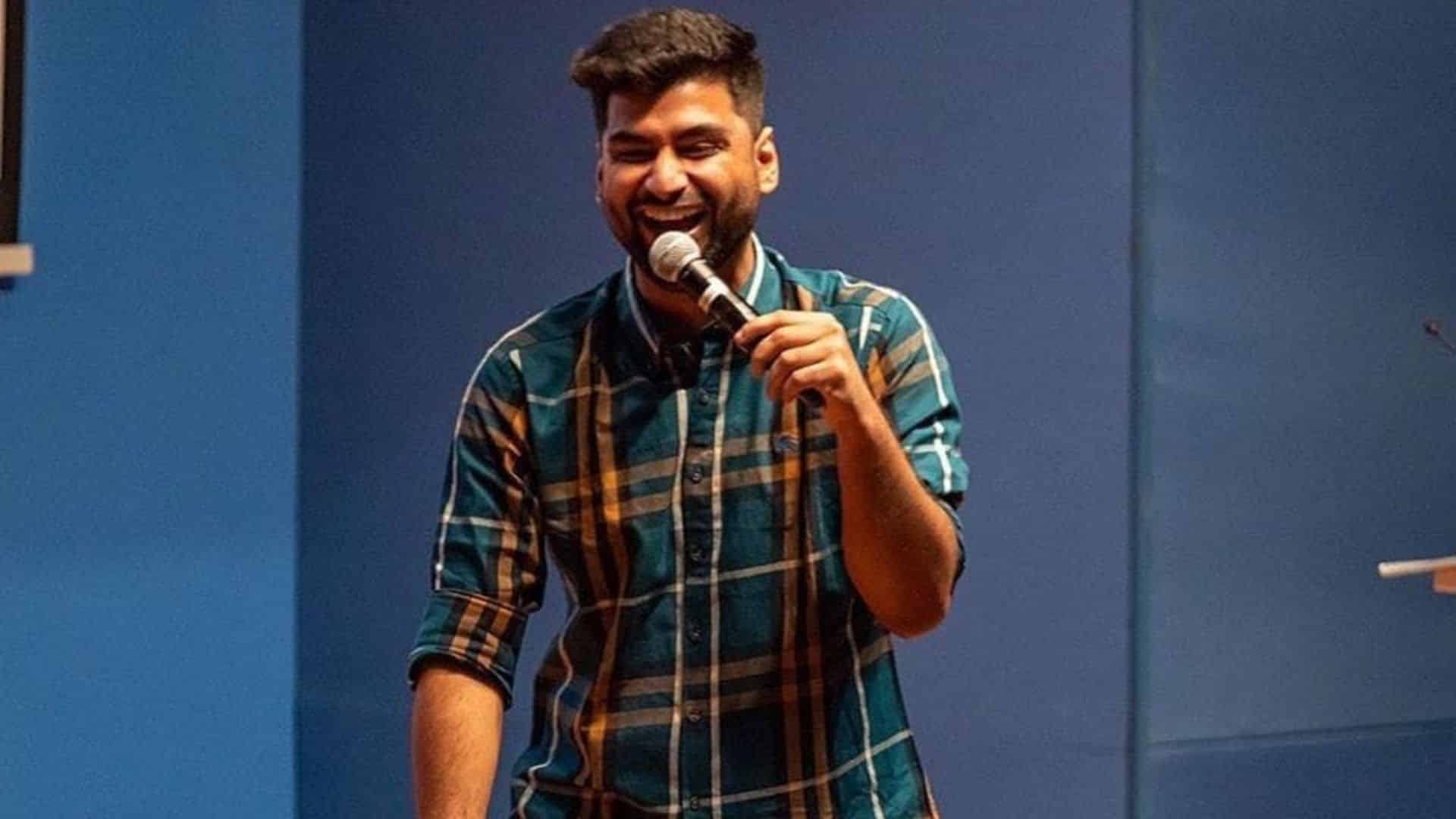 The list of best stand-up comedians in India is incomplete without Harsh Gujral. Harsh is an emerging one of the best comedians in the country. He has a good connection with a popular fellow comedian Anubhav Singh Bassi and is often seen doing live sessions on Instagram. He is referred to as a powerhouse of entertainment. With light, fresh and contemporary humor, he makes the narration very easygoing, resulting in sparking giggles. His act 'Shadi Ki Rasmein' and 'Kanpur & River Ganga' are worth giving a shot.
4. Aakash Gupta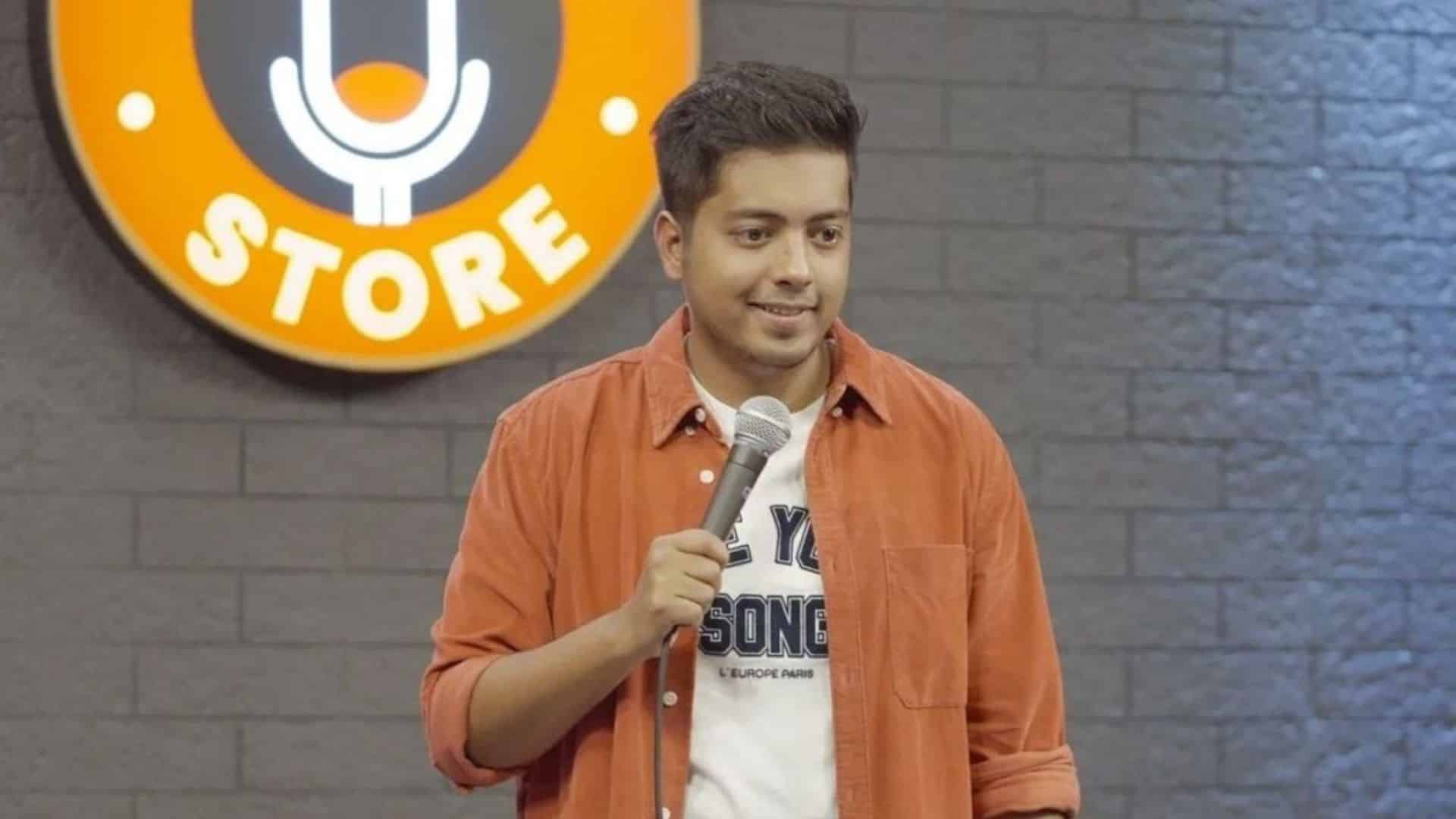 Funny as hell, Akash deserves a place in the list of the top 10 stand-up comedians in India. Akash started his career at a very early stage but fame eluded him. The popular comedy show Comicstaan laid the foundation of his career. He was the runner-up of the show and made headlines in the comic world. Akash is one of the comedians in the comic arsenal who can keep you hooked to his shows for hours. His act 'Sarojini Nagar' and 'Delhi Metro' are pieces of art.
3. Anubhav Singh Bassi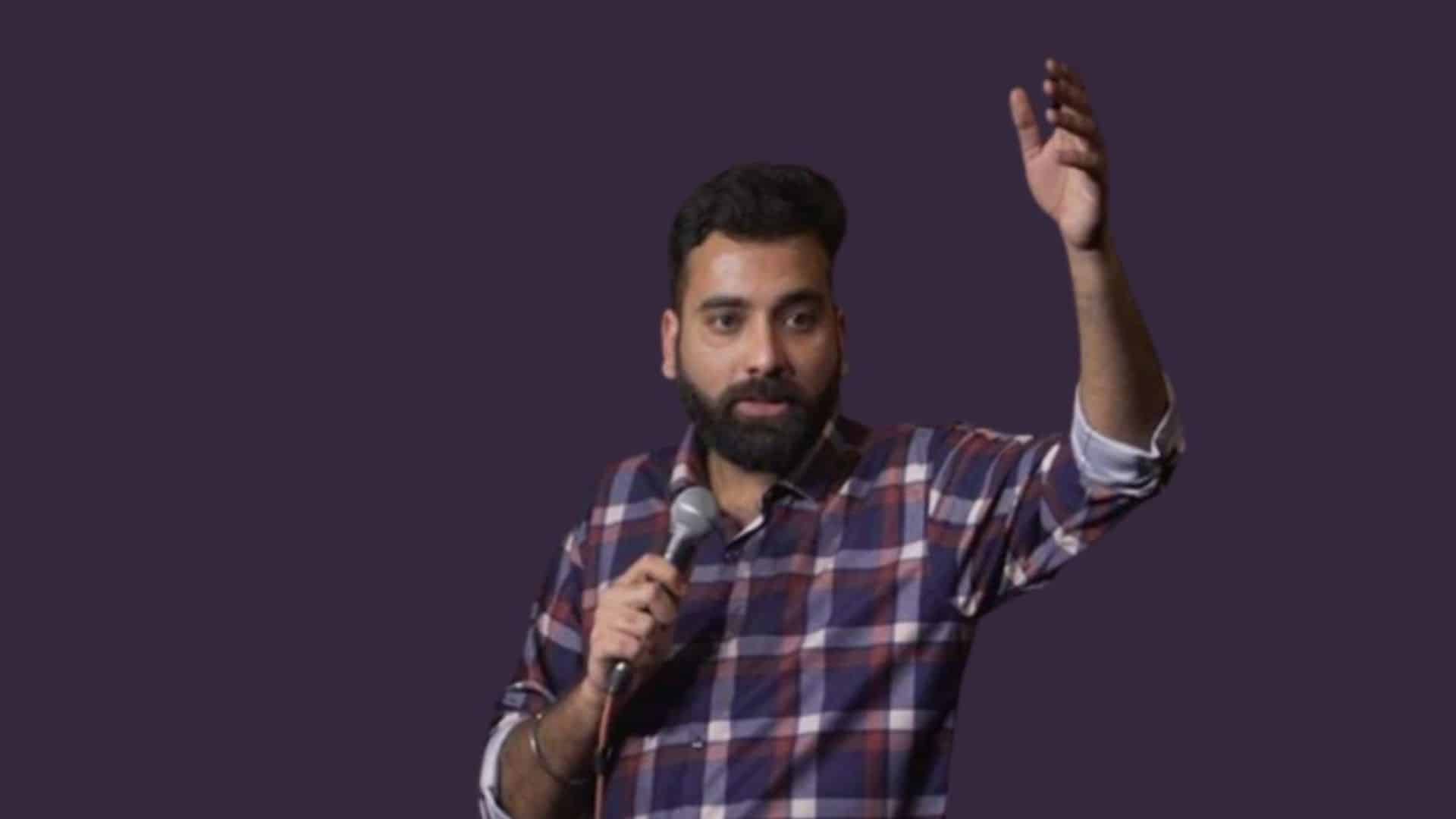 From lawyer to UPSC aspirant to food business to finally stand-up comedian, Anubhav Singh Bassi finds solace and success in the comic world. Bassi is one of those comedians in India who needs no introduction. After all, who hasn't seen his classic cult act 'Cheating' on YouTube? Bassi makes people laugh by sharing past experiences of his life and with friends in a very humorous manner which leaves the audience rolling in laughter. He made his YouTube debut with 'Cheating' and became a superstar overnight. Bassi's other acts 'Waxing', 'Roommate' and 'Hostel' are equally hilarious.
2. Abhishek Upmanyu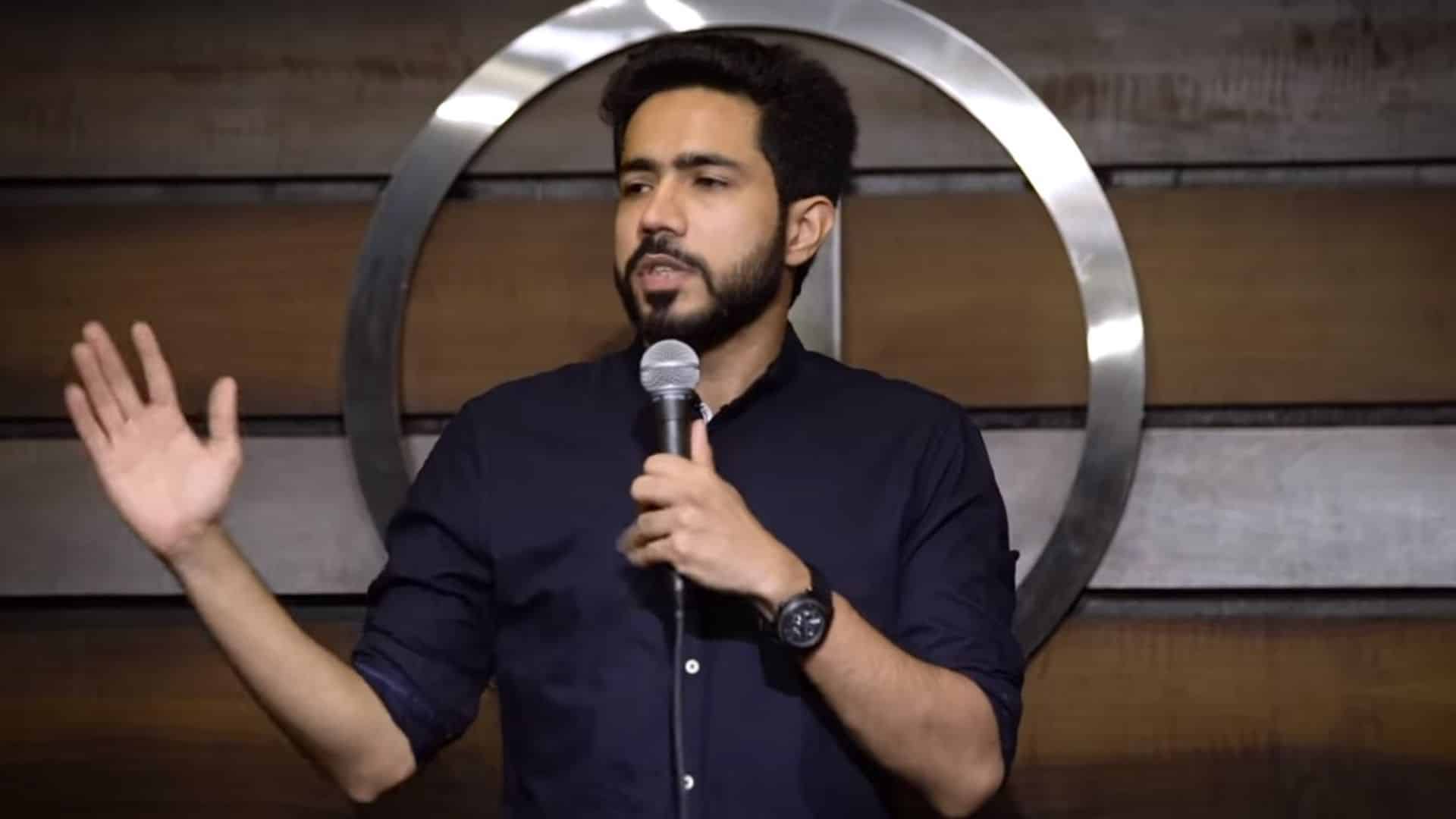 The list of most popular stand-up comedians in India is incomplete without Abhishek Upamanyu. Abhishek is a resident of Delhi and has his graduation in Chemical Engineering. Before entering the world of comics, he worked as a research analyst at a well-known company, Ranbaxy. He quit his corporate job to pursue a career in comedy and joined All India Bakchod as a writer. He made his YouTube debut in 2017 with his act 'Indian insults and Comebacks'. The video went viral and since then every comedy video of his has been garnering views in crores. Some of his comedy acts like 'Friends, Crime and the Cosmos' and 'Delhi, Mumbai and Rich People' have garnered over 50 million and 40 million views respectively.
Also read – Top 10 Hottest Indian Fitness Models in 2023
1. Zakir Khan
A gem of the world of comedy, Zakir Khan is a piece of art. His humorous and relatable take on real-life events amused the masses. While he has hundreds of hilarious videos in his portfolio, 'When I met a Delhi girl' and 'What happens when you fail in an exam' have garnered over 70 million and 50 million views respectively. With his extraordinary humor, he makes people laugh their butts off. There is no doubt that Zakir Khan tops the list of best stand-up comedians in India.
Honorable mentions
11. Biswa Kalyan Rath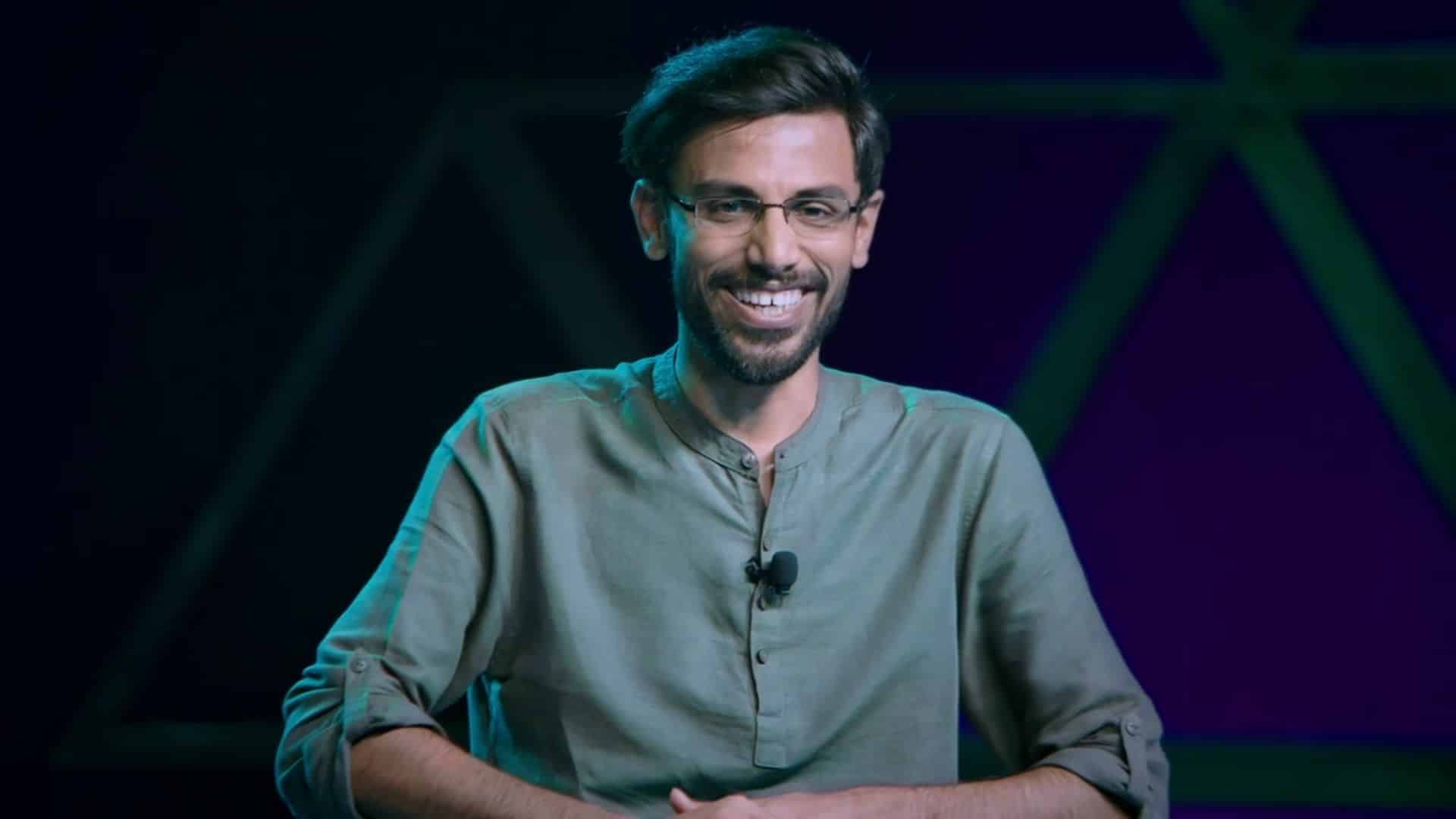 Biswa Kalyan Rath, who is known for his 'pretentious movie reviews', belongs to a middle-class family in Bhubaneswar, Orissa. He graduated in Biotechnology from IIT Kharagpur. After graduation, he entered the creative field and became a graphic designer. In addition, he worked in Oracle Corporation, an American MNC, in the software department. While working at Oracle in Bangalore, he developed an interest in comedy. Gathering the courage to perform at open mic events, he started doing comedy. Later in one such event, he met Kanan Gill and they started working together. Since then, Biswa has never looked back and brought laughter to the lives of millions across the world. Shows performed by him, 'Extroverts and Chaos' and 'Uber and me' are worth watching.
12. Sorabh Pant
Sorabh Pant is one of the OGs in the Indian stand-up comedy circle. He started his career working alongside Vir Das. Sorabh is the founder of the comedy group East India Comedy, which originated in 2012. He joined numerous other stand-up comedians and performed at several comedy clubs pan India as well as abroad. To date, Sorabh has performed over 250 shows. He was listed in India's top 10 stand-up comedians by The Times of India. Sorabh started his career as a writer for TV serials. Pant on Fire is sorabh's comedy show which has been staged across more than 10 cities in India, Dubai, and Bangladesh. Sorabh is not a part of the East India Comedy group. Sorabh's popular shows are 'Game of Thrones Nudity Explained' and 'Sanitary Pads and School'.
13. Atul Khatri
Holding strong and posing tough competition to the new blood and talents, Atul Khatri is a multi-talented comedian known for his rant, chuckle some tweets, and humorous YouTube comments. Before taking stand-up comedy as an alternative profession, Atul was working as CEO of his family-run computer business. Atul is an engineer and MBA in education qualification. He is a member of the comedy group East India Company. He has performed at numerous comedy clubs, OTT shows, and several commercials for popular brands. Atul won CEO's Got Talent Season 1, a comedy show featuring top executives. Atul left his marks wherever he performed. That's why is one of the best stand-up comedians in India. 'Atul Khatri on the Justin Bieber concert' and ' When your child turns 18' are some of his best shows.