Black Summer was renewed for Season 2 by Netflix 6 months after the release of Season 1. However, Season 2 was released after 2 years. But it's been 2 years and Black Summer hasn't been renewed for season 3 yet. Is Black Summer Season 3 Coming or Canceled?
Z Nation's prequel series Black Summer received a poor reception from audiences worldwide. The series stayed in the top 10 list for a few days in the United States and the United Kingdom, apart from this the series failed to impress the audience. Considering the no update and poor stats, the future of Black Summer Season 3 looks bleak.
Black Summer Season 3 renewal status
Official status: Pending (Last Updated: January 2nd, 2023)
It's been 18 months since Black Summer Season 2 was released, and we're still waiting to hear anything about the future of the zombie-apocalyptic horror series. Black Summer lacked global viewership but saw a major improvement with season 2. This can assist as a catalyst for increased viewership. The series only managed to capture the attention of English-speaking countries such as the United States and the United Kingdom. But, as I mentioned, the series made a huge improvement with season 2 in terms of zombie encounters. Every confrontation was terrifying, tense, and nerve-wracking.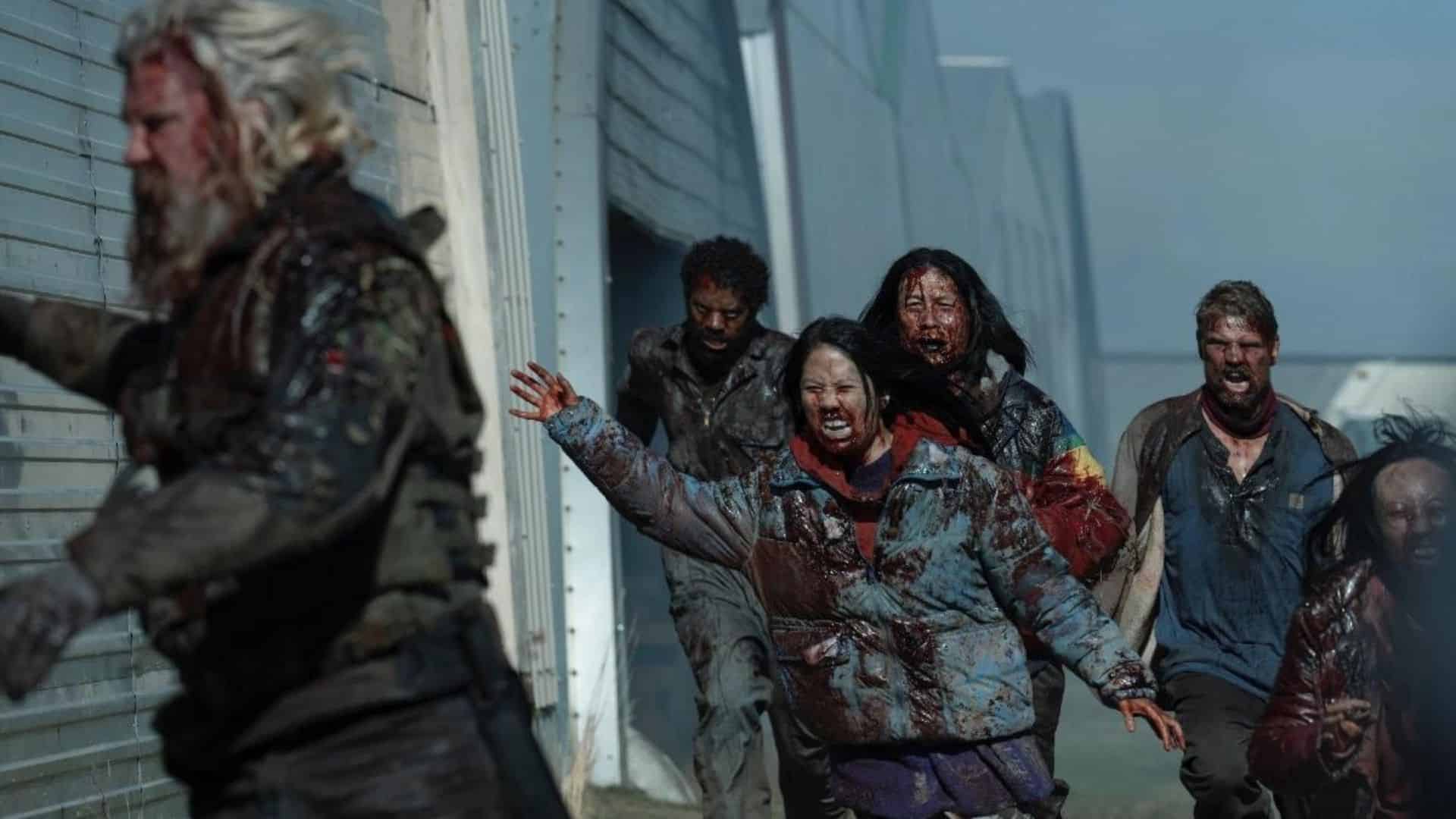 Black Summer Season 3 Cast
However, the series hasn't been renewed yet and we don't know who is returning or not. We can only speculate about the return of some of the surviving characters. The characters who survived at the end of season 2 may return to reprise their roles.
Also read – Run The World Season 2: Release Date, Trailer, And More
What can we expect from Black Summer Season 3?
Black Summer left a huge cliffhanger with many questions unanswered. Lance was shot in the neck by a woman pretending to be pregnant. She called for help and after being given a lift opened the driver's door and her male accomplice shot Lance. Later, Lance is zombified and chases after his killers.
Sun was only one of many survivors aboard a mysterious plane that dropped supplies. Now, it is interesting to see where the plane is heading and if there is any safe place where the zombies are not present.
A dramatic confrontation between Rose and Ray injures Rose when she fires a flare into a fuel barrel. Rose injured her leg and was unable to board the plane. He asked his daughter Anna to abandon her and get on the plane. But, Anna decided not to leave her mother behind. Anna managed to find a car.
Mance single-handedly kills a small horde of zombies. He may join Anna and Rose.
Ray is also injured in the fuel barrel explosion. He is seriously injured and may not survive. But if he somehow survives and decides to change his attitude and join Rose, he'll be an incredible asset to the group of survivors.
FAQs
Will there be season 3 Black Summer?
The show has not yet been renewed for season 3. However, at the end of season 2, the survivors are trying to get on a plane. We're looking forward to Black Summer Season 3 which may answer some questions.
Is Black Summer Canceled?
Netflix has yet to announce a renewal or cancellation. As of January 2nd, 2023, there is no official update on either status.