Apple has published the newest iOS developer beta just a few days after releasing iOS 15.3. One of the new capabilities will be particularly useful for unlocking your iPhone with Face ID when out and about in the present conditions. Apple is investigating a solution for people to use ID while wearing a mask. Although doesn't require an Apple Watch. Stay connected and we will help you with the latest updates.
Face ID in Apple nows knows no boundaries
When customers set up Face ID, Apple says, "Face ID is most accurate when it's set up for full-face recognition alone." "To utilise ID while wearing a mask, iPhone may verify by recognising the distinctive characteristics surrounding the eye."
Apple began allowing customers to unlock their iPhones using Face ID. While covering up about a year ago, and this upgrade arrives almost a year later. People have been using an unlocked Apple Watch as a key till recently.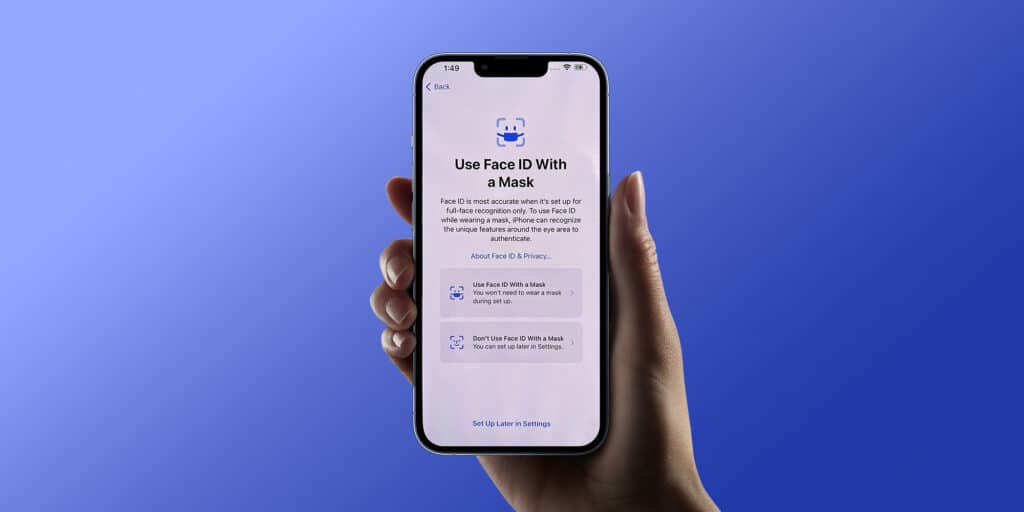 No more worrying about your phone's security
In the newest beta, Apple is attempting to eliminate this requirement. However, which will undoubtedly be welcome news to those who are tired of entering in their iPhone passcode at the grocery store or the gym. It's also a privacy plus to avoid using your passcode in public.
You'll have to manually activate the feature. To get started, go to the Face & Passcode section of the settings. And select "Use Face with a mask option." If you're wearing glasses, the function will still operate, but you'll have to remove your sunglasses.
Multiple other features also added
Other beta capabilities include the ability to add notes to iCloud Keychain passwords. And the ability to copy text from items in the Notes and Reminders apps using the camera. Support for adaptive triggers on the PS5 DualSense controller is present. As well as EU Digital COVID Certificate-compatible immunisation records in Wallet, an Apple Card widget, and thousands more emoji.