Lalit Modi came into the limelight when he announced that he is dating Miss Universe Sushmita Sen. Their pictures in which they were together went viral in a matter of minutes. Lalit is the founder of IPL and owns billions' worth of businesses.
Bio/Wiki
Name
Lalit Kumar Modi
Age
59 years
Date of Birth
26 November 1963
Birthplace
New Delhi, India
Zodiac Sign
Sagittarius
Nationality
Indian
Religion
Hindu
Who is Lalit Modi?
Lalit Modi was born on 29 November 1963 in Delhi to Krishan Kumar Modi and Bina Modi. He was born into a business-leading family, as his grandfather had established the Modi Group, a business conglomerate in Modinagar. He founded IPL and owns numerous businesses.
Lalit Modi Age, Height, Weight
He is 59 years old. Lalit has black eyes and his hair is turned salt and pepper.
Physical Stats
Hair colour
Salt and pepper
Eye colour
Black
Lalit Modi Education
He did his primary schooling at Bishop Cotton School in Shimla. Later due to a kidnapping threat he was moved to St Joseph's College in Nainital. He was expelled from the school for absenteeism. For higher education, he studied electrical engineering and business administration at Pace University, New York for two years and at Duke University, North Carolina for one year. He didn't complete his degree from either college.
He was accused of cocaine trafficking, assault, and second-degree kidnapping and arrested by North Carolina police. Lalit Modi was found guilty by Durham County Court, North Carolina, and sentenced to two-year prison. He applied for a plea bargain and in place of prison, he was put under five-year probation and 100 hours of social service.
Education
School
Bishop Cotton School, Shimla
St Joseph's College, Nainital
College
Pace University, New York
Duke University, North Carolina
Qualifications
Didn't completed graduation
Suggested reading – Sonu Sood Net Worth: How Wealthy is This Messiah
Lalit Modi Family
His grandfather Rai Bahadur Gujarmal Modi established the Modi Group, a small and family-run business in 1933. His whole family is involved in their home-grown business. His father's name is Krishan Kumar Modi and his mother's name is Bina Modi. He has a brother named Samir Modi and Sister named Charu Modi Bhartia.
Family
Mother
Bina Modi
Father
Krishan Kumar Modi
Brother
Samir Modi
Sister
Charu Modi Bharta
Grandfather
Rai Bahadur Gujarmal Modi
Lalit Modi Relationships
Lalit married Minal Modi on 17 October 1991. She died in 2018 due to cancer. The couple has three children named son Ruchir Modi, a businessman, daughter Aliya Modi, an interior designer, and step-daughter Karima Sagrani. Karima is the daughter of Minal and his first husband, Jack Sagrani, a Nigeria-based Indian businessman. Currently, he is dating Miss Universe 1994, Sushmita Sen.
Relationships
Marital Status
Widowed
Wife
Minal Modi (Died)
Children
Ruchir ModiAliya Modi
Karima Sagrani (step-daughter)
Girlfriend
Sushmita Sen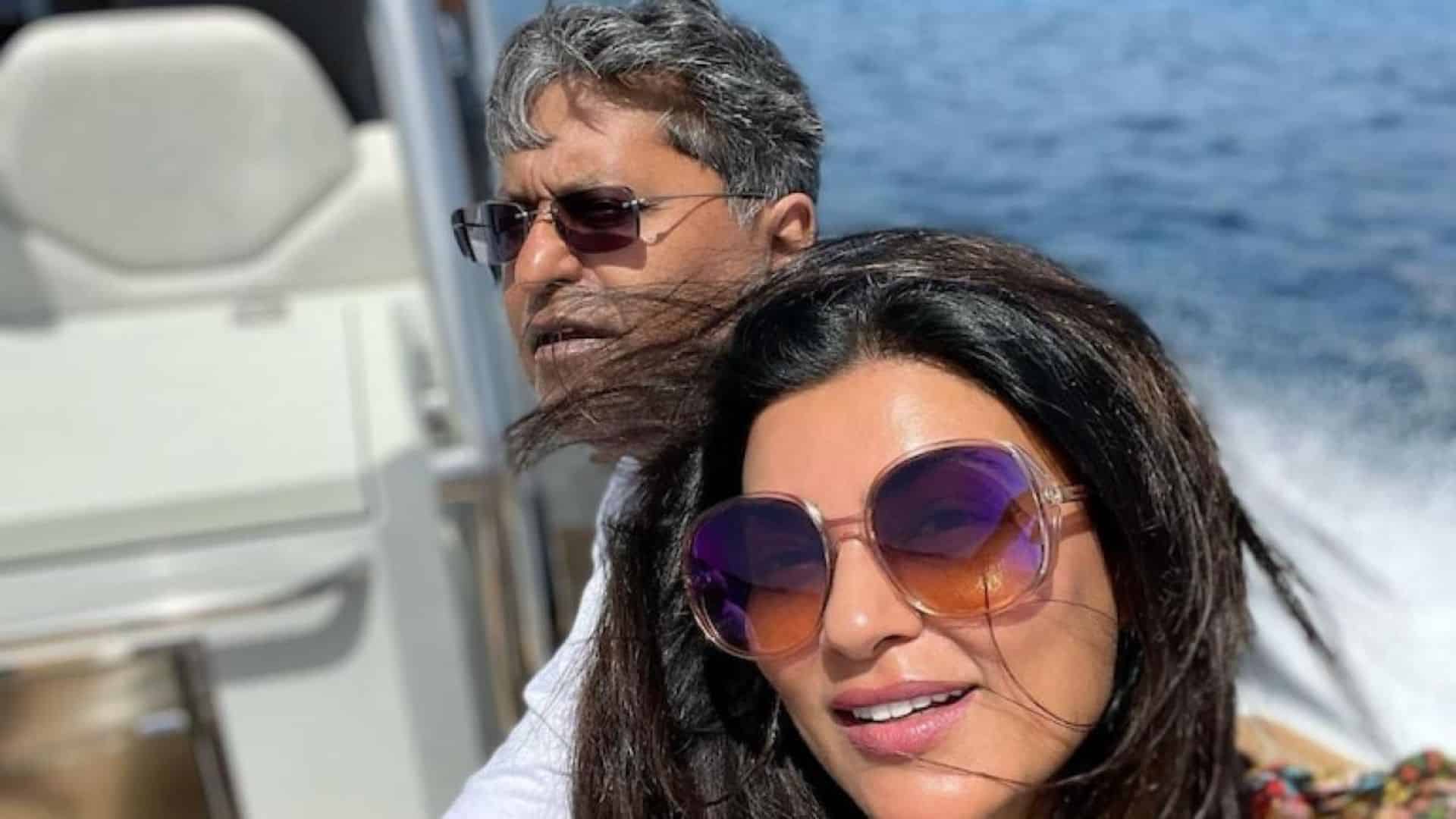 Lalit Modi Social media
Lalit Modi's Net worth in 2022, Salary, Assets
Lalit owns businesses worth Rs 12,000 crores (approx $1.5 billion). He is the founder of IPL and runs businesses in agriculture, chemicals, mouth fresheners, pan masala, tobacco, retail, cosmetics, education, confectionery, fashion, travel, entertainment, and restaurants.
He owns Modi Care, Pan Vilas Pan Masala, Marlboro Cigarettes, 27 Seven Retail stores, Beacon Travel Company, a chain of Ego restaurants serving in India, Africa, Europe, Arab countries, and many more places.
Lalit Modi has a net worth of $570 million (Rs 4,555 crores). He owns a luxury mansion in London on Sloane Street. The five-story massive mansion is built on 7000 square feet and has 14 rooms and an inbuilt elevator.
Suggested reading – Sundar Pichai: How Wealthy is The CEO of Google?
Lalit Modi Controversies
In 1985, during his studies in North Carolina, USA, he was arrested and accused of assault on a classmate, second-degree kidnapping, and cocaine trafficking.
In 1993, He was accused by ESPN of a revenue snafu.
In 2010, he was again accused of a revenue scam by the BCCI and expelled from the organisation with a lifetime ban.
He is accused of having political and business favours from ex-CM of Rajasthan, Vasundhara Raje several times.
Some lesser-known facts about Lalit Modi
Modi served CCI as vice president from 2005 to 2010 and later served Punjab Cricket Association as vice president from 2014 to 2015.
In 2008, he founded the Indian Premier League (IPL).
FAQs
Is Sushmita Sen married to Lalit Modi?
No, Sushmita Sen is not married to Lalit Modi. Though they announced their relationship and may tie the knot soon.
Who is the IPL Founder?
Lalit Modi and BCCI co-founded IPL in 2008.
Who is Lalit Kumar Modi's net worth?
Lalit Modi has a net worth of $570 million (Rs 4,555 crores).
Is Lalit Modi age?
Lalit Modi is 59 years old.