Nowadays, individuals are always on their mobile phones right from the moment they wake up. It has become an integral part of everyone's lives, and its growth is supposed to grow exponentially in the upcoming years. This escalating utilisation of smartphones will undoubtedly lead to an immense demand for mobile application development.
Are you willing to have such mobile apps that can ensure exceptional growth for your business? Do you have a long history of acquiring highly focused, innovative, reliable, and business-centered mobile apps? Do you want to unlock new business opportunities? Or also want to make mobile applications that can captivate customers' attention worldwide? You'll surely have answers to all of the questions moving in your mind, but only after glancing at the statistics below.
Without much ado, let's move ahead to become familiar with the figures and factors that can make your mobile app noteworthy and engaging………..
Mobile App Statistics
Do you know that around 6.3 billion people worldwide have mobile access? It indicates that mobile app development company globally are flourishing rapidly. It's been analyzed that individuals spend about 88% of their time on mobile applications. And now it's certain that the generation of mobile apps will break all the previous records and will not represent a single cause of slowing down.
If you're one of those who are willing to know why users are showing keen interest in using smartphones, in that case, the figures mentioned below can help you in understanding it more clearly-
Mobile applications are estimated to produce over $935 billion in revenue by 2023.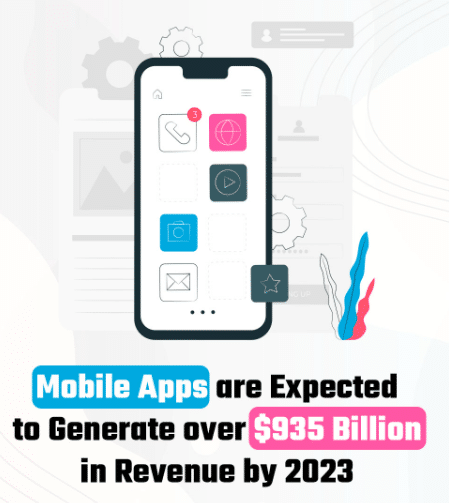 Mobile applications account for around 70% of all digital media in the United States.
Around 21% of Millennials have the tendency to open an app 50+ times per day.
49% of adults open an app 11+ times/ day.
The typical owner of a smartphone will use 9 apps in a single day and 30 applications in a single month.
Smartphone users utilize mobile applications for 90% of their screen time.
Almost 85% of users prefer native applications over mobile cross-platform websites.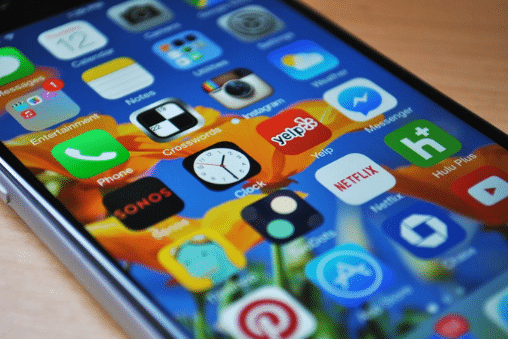 Consumers have over 30 applications loaded on their smartphones on average.
A regular consumer spends around 35 hours monthly using mobile applications, but it varies by generation.
There are 2.87 million apps available for download on the Google Play Store.
The Apple App Store has 1.96 million apps available for download.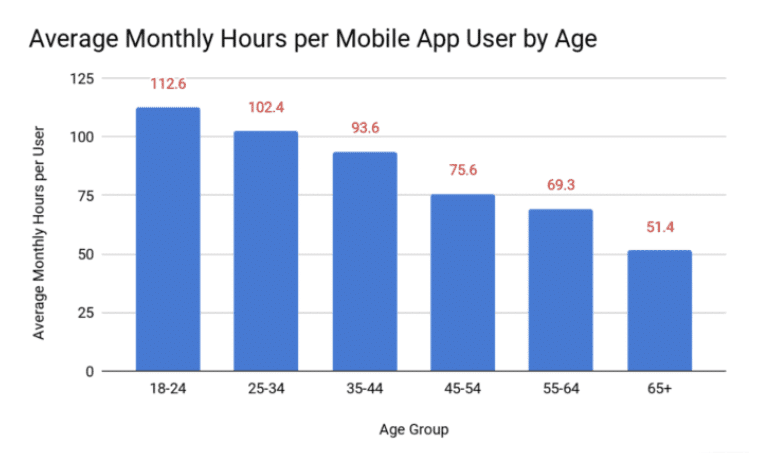 There were 218 billion downloads of apps in the year 2020.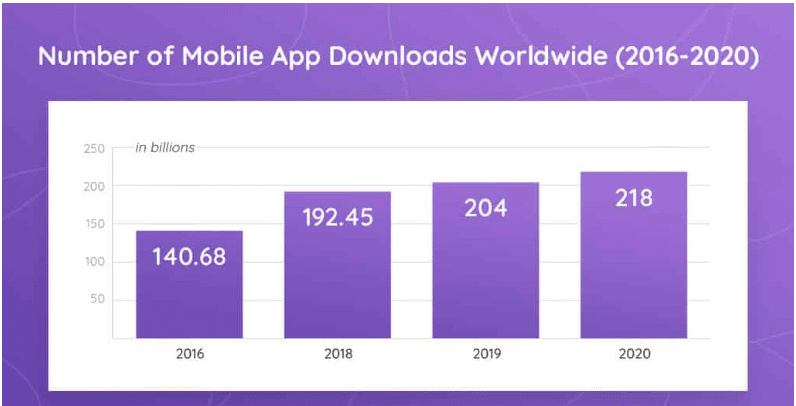 Do you know what a company should do to ensure its mobile application's success? The straightforward answer is to build a unique mobile app and eye-captivating that will encourage users to love it. It is crucial to have mobile app features that can provide the users with the most comforting experience and what they expect. Do you want to help your app get the attention of every user and compel them to get glued to their phone screens? If so, below are a few significant mobile app features you can check out……..
Salient Features Of Mobile App
1. An Attractive Design Of The App That Customers Love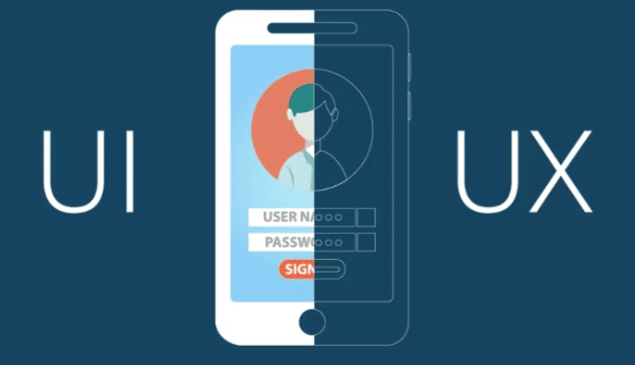 While developing a mobile app take into account that the interface of the app should be clear, engaging, and uncomplicated in construction. The most important aspect that improves the appearance of any program is its UI/UX design. The user interface should be simple to use, and navigation should be uninterrupted. In this manner, you will avoid issues throughout the mobile app development process, and it will also not reflect the front-end development of a mobile app.
It is also critical to align each piece with enough spacing and equal proportions correctly. When you combine all of these elements in a process, you will be capable of grabbing the interest of the consumers. Apart from that, there are two types of apps: one that is free to use and the other that needs a login method.
2. Mobile App With A User-Friendly & Responsive Interface
Customers will have a more smooth experience and will comprehend how to use the app, which icons to click, and so on if a mobile app has a user-friendly UI and is responsive. Since there are already 3.8 billion smartphone users globally, your app must be adaptive to numerous screen sizes, such as Qulix Systems and Alexey Makarov.
3. Applications Made Of Modern Technology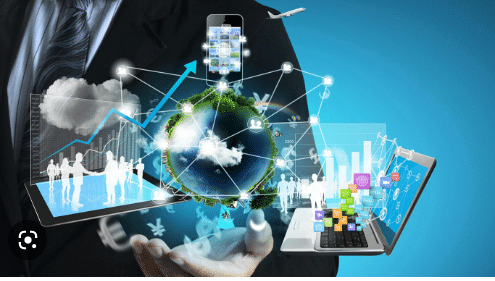 Mobile applications incorporating cutting-edge technology such as machine learning, data science, and artificial intelligence (AI) have grown in popularity. Consumers expect more usefulness from their mobile applications; thus, developing one that can provide cutting-edge technological solutions draws clients. Superior technology ensures the finest user experience and assists your company in developing profitable mobile applications. Data science technology offers strong models that assist you in anticipating demand and revenue for mobile applications that you develop.
4. Supportive To Countless Platforms
Apps that support several platforms are usually appreciated. Cross-platform app development might be costly for start-ups, but here is where these applications have become indispensable. The greatest part is that cross-platform development saves money and time spent on creating the same program twice. A native angular framework for cross-platform app development allows developers to construct successful applications, provide natural experiences, and save the cost of developing an app.
5. App With Offline Functionality
Offline functionality is prevalent in today's mobile application development situation. Many app users choose offline mode not to deal with network concerns. Apps operating without a network connection may enable offline capabilities through background downloads. This way, there will be no complaints about these programs, and they will not become a source of annoyance for users.
6. Voice Search: The Most Compelling Feature In The Mobile App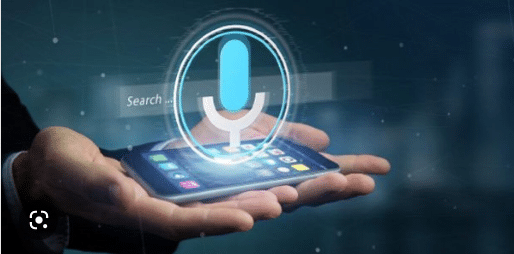 Voice search is a novel function that can potentially improve the user experience. The emergence of voice-based search has revolutionized the primary method of searching people use to get information. Users may use their voice to instruct the app to seek new services, goods, or other items without typing keywords.
7. Monitoring Of Your Positioning
Location tracking is required for every mobile app to determine your position and provide customized services. It allows users to gather information such as accurate position timing to target whomever they desire. This feature assists mobile app users in locating the most relevant consumers with the most relevant items and services. The feature also allows users to manually enter their location to determine whether or not the product or service they're looking for is available in their area.
Magnificent Mobile App Development Procedure
While making a mobile app, if your full-cycle mobile app development company handles the entire development process more innovatively & efficiently, it becomes possible for you to deliver unparalleled results to the users. No other way is as fruitful as this smart approach to ensure that your precious clients receive the desired solution in the shortest possible time.
The success of your business lies in the systematic workflow that involves-
Strategy
Producing a strategy to determine how you can improve your mobile app is the first step in the development process. So, before rushing into the core development phase, it's better to get the answers to a few questions, namely-
Why do you want to develop a mobile app for your business? How will it be beneficial for your business as well as for the users? Who will be the employees and strategic partners of your company? Who is your targeted audience, and what are your competitors? What is your purpose in making a mobile app, and for which industry? Well, out of all the questions mentioned, there is not even a single question that is unimportant and does not hold perfect relevance in establishing a top mobile app.
Analysis & Proper planning
Planning and proper analysis are paramount for converting your app ideas into an actual project. Suppose you want to create a mobile application that can enable you to define its use cases and capture its comprehensive functional needs. In that case, it's a must to identify the requirements of your app and prepare a roadmap for it. You must choose a particular name to grab the users' attention towards your mobile app. Generally, mobile app names are domain names that are a must for you to ensure that it's unique within every app store and not previously used.
QA testing
In this step, you can hire a top-class, expert, and highly skilled Quality assurance testing team and arrange the best test cases that can assist you in fixing every possible software quality issue. This way, it will be advantageous for you to make a mobile app safe & stable at every level and remove all the bugs or errors that can hamper the app from running smoothly. Overall, it's ideal for enticing the users to your app.
Deployment process
Have you performed the testing process of your mobile app? Now, it's time to station it in a relevant app store. If you are thinking of launching any app, including- the iOS or Android app, you'll require a specific app store and a specific developer account. In this manner, the app you launch entirely depends on the QA version, future upgrades, and how you rectify the related problems. It enables you to make an alluring mobile app for customers.
How Much Time Does It Take To Build A Mobile App?
The time required to build a mobile app depends on its functionality and other aspects. For instance, the duration of making a mass-produced economy car and a handmade luxury vehicle differ from each other.
| | |
| --- | --- |
| Mobile App Based On Complexity | Duration To Build |
| Low- complexity mobile app | 8-10 weeks |
| Moderate complexity mobile app | 4-6 months |
| High complexity mobile app | 1 year |
Moreover, mobile apps that are less complex and take less time to develop are considered as the preferable apps.
Wondering How Much It Cost To Make A Mobile App?
The cost of making a mobile app depends entirely on app type, industry, design, features, functionality, and other conditions. Simply saying, cost varies for every particular type of project. For instance, the average cost of making a mobile app based on different industries is given below-
| | |
| --- | --- |
| Industries | Mobile App Development Cost( Rough Estimate) |
| Healthcare | $55k-70k |
| eCommerce | $40-60k |
| Social Media | $45k-90k |
| Real Estate | $60k-80k |
| Agriculture | $35k-60k |
| Public Sector | $35k-80k |
| Finance Sector | $50k-70k |
Upon Reflection
Smartphone applications have become an integral part of almost everyone's everyday life. The current and startling fact is that 2023 will continue to be the most important year for the mobile app market. Despite the fact that mobile use and engagement are at an all-time high, every bit of data reviewed reveals that you are still on the rise. It encourages everyone who already has or wants to create a mobile app. Yet, you cannot design and operate an app unless you are up to speed on the newest studies and trends.
As a result, you must maintain contact with a reliable software development business to assist you in understanding the mobile application sector from a download and use standpoint. Are you prepared to create a mobile app in 2023? You may join up with a noteworthy mobile app development company in California, the most outstanding platforms that allow you to develop simple mobile apps without writing a single line of programming.