Money Heist is the most loved series that is available on the streaming platform and this is the series that came to an end after the fifth season in 2021. fans will be left with a Salvador Dalí mask-shaped hole in their heart. This simply means that fans will feel very good to know that a Korean series of Money Heist is going to come on the streaming platform soon. Here are the current updates that you need to have about it.
The consumption of South Korean media is growing so fast over the past many years. Netflix has put a monumental amount of effort in some of the Korean dramas. The addition of the Korean adaptation of Money Heist only brings more value to the Netflix library. This is the series that is going to come from one of the best BH Entertainment and Content Zium.
Probing further, it is going to be directed by none other than Kim Hong-sun, who has previously worked on K-Dramas like Voice and The Guest. The screenwriter for this Netflix original is going to be My Holo Love, Ryu Yong-Jae, will act as the screenwriter.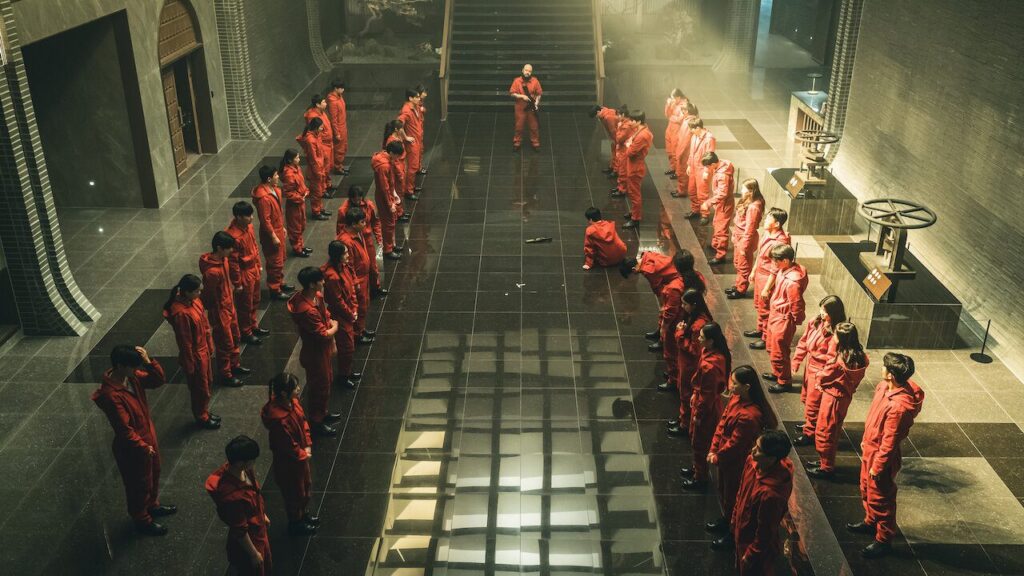 What Is The Production Status For The K Drama Money Heist?
Filming began on September 18th, 2021, and concluded on January 18th, 2022. The end of the filming also coincided with the release of the series teaser trailer. All of the filming for this series is currently taking place in Seoul, South Korea.
When Will The Money Heist KDrama Come To The Streaming Platform Netflix?
The new series is confirmed to be released at some point in 2022 but at present, there are no proper updates about the release date of the series. So, if you are the one who is interested in watching this series then you will have to wait for the announcement for the official release.
Who Is Working As The Cast Member In The K Drama Money Heist?
The Professor – Yoo Ji-Tae
Berlin – Park Hae-Soo
Tokyo – Jun Jong-Seo
Moscow – Lee Won Jong
Denver – Kim Ji-Hun
Nairobi – Jang Yoon-Ju
Rio – Park Jung-Woo
Helsinki – Kim Ji-Hun
Oslo – Lee Kyu-Ho
Seon Woojin – Kim Yunjin
Cha Moohyuk – Kim Sung-O
Cho Youngmin – Park Myung-Hoon
Yoon Misun – Lee Joobeen
What Is Going To Be The Episode Count For Money Heist K Drama?
It has been found that Money Heist K drama will consist of 12 episodes and all of the episodes are going to have a runtime of around 60 minutes. So, be ready if you are a fan of Money Heist and K drama series.