The name Puneet Kumar aka Prakash Kumar might not ring any bells. But chances are you've seen his memes. The Internet has become a source of entertainment thanks to the jokes and numerous jokes that come every day. Every day we have new meme formats coming in which get viral across the Internet. And the meme origin tales are interesting too. Well, you must be aware of the Lord Puneet Superstar memes which have given us famous sarcastic terms like "Chapri or Bhikmange", "chappal chor ladke or ladkiyan", and "Kothi Bangle Wale Log."
While everyone is aware of Lord Puneet's memes, not many are aware of his lifestyle and his family background. In this article, we will give you details about Lord Puneet's personal life, his struggles, and his family.
The Rise of Lord Puneet Superstar
Puneet Kumar, a 31-year-old media sensation and influencer from Ghaziabad, Uttar Pradesh, is widely known in India for his comedic talent. Belonging to a lower-middle-class family, Puneet didn't complete his schooling. He dropped out while pursuing his Higher Secondary Education due to his inability to pay fees.
Initially, Puneet faced several hardships and in 2015, he worked in a company in Ghaziabad where he used to earn Rs 10,000 per month. However, he lost his job the same year after which he struggled to find another job for about 1-2 months. During this time, one of his cousins suggested making short videos on TikTok.
Nevertheless, Puneet started making videos on Tiktok but didn't gain much popularity. Six months later, a video of him gained 1300 views and 93 likes after which Puneet got motivated to make more videos. He rose to fame in 2020 during the COVID-19 pandemic when his funny on TikTok went viral and has since been the face of numerous memes, tweets, and posts.
The Obsession of Genz's Towards Absurdity and Lord's Journey in Big Boss
It was nothing less than a surprise when Puneet Kumar aka Lord Puneet Superstar was invited as a contestant in Big Boss OTT Season 2. The social media sensation stayed on the show only for 24 hours but has given highlights to his fans to remember. The Internet sensation was expected to create a stir with his antics but all that has come to an end as he became the first contestant to be evicted within 24 hours.
As soon as Puneet Superstar entered the Big Boss house, he smeared toothpaste all over himself evoking a strong response from Big Boss. When Big Boss warned him of eviction, he turned defiant and replied that If Big Boss wants to evict him, they can and he doesn't care about it. After some conversation was exchanged, Big Boss evicted Puneet Superstar.
The fans are sad and disappointed at the eviction of the Puneet Superstar. The Internet sensation won the hearts of the audience and of Big Boss OTT Season Two.
Although Lord Puneet has made a place in the hearts of fans, we can analyse Gen Z's obsession with droll videos of people doing 'meaningless' things. Besides Puneet being a media sensation, he is a rebel whose brand of humour is peculiar—possibly absurd?
Also read – Heartthrob to Role Model: The Karan Mehra Biography
Do You Know the Big Boss' Fame Net Worth?
Although there is not much information about Puneet's net worth, he earns 5-8 lakhs per month through his cringe videos which he shares on YouTube and Instagram. As of 2023, he has more than 43K subscribers on YouTube and more than 3 Million followers on Instagram.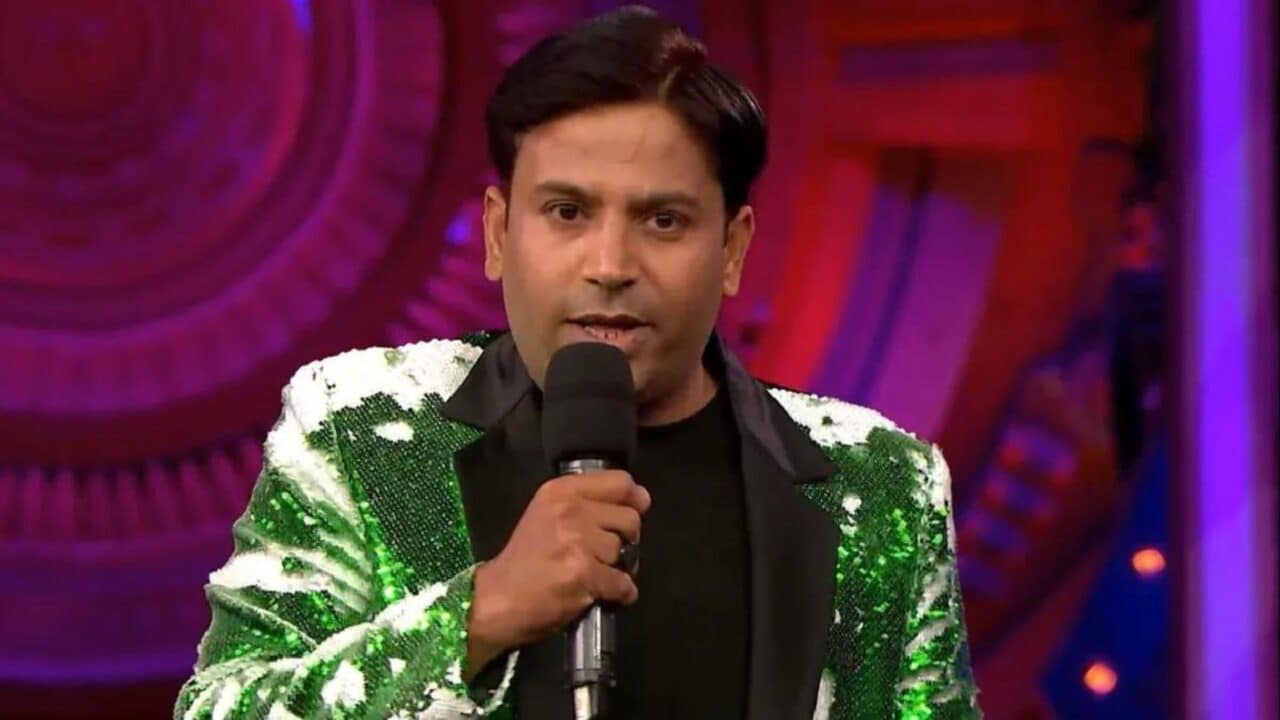 Into Puneet's Car and Bike Collection
The famous influencer has earned immense popularity by making cringe and humorous videos. He is the owner of two cars, a Maruti Suzuki Espresso and a Mercedes-Benz A-Class. Besides this, he also owns a Bullet motorcycle.
Some Lesser Known Facts About Puneet Superstar
Puneet Superstar has become a sensation since he was evicted from the popular reality show, Big Boss OTT Season 2. The news came as a shock to his fans and later they started a boycott against the reality show.
A social worker, Lord Puneet contributes half of his earnings to feed the underprivileged people.
Once, he got three stitches after he was injured from breaking a matka intentionally on his forehead. Unlike other content creators, Puneet makes videos that have no meaning.
His real name is Prakash Kumar. Puneet is his stage name.
Also read – Sriram Madhav Nene: The Surgeon who Married the Charismatic Madhuri Dixit
FAQs
1. Who is Puneet Superstar?
Puneet Superstar, also known as Lord Puneet, is a social media influencer who makes absurd and cringe videos. He is known for participating in Big Boss OTT Season 2
2. What is the age of Puneet Superstar?
He is 31 years old.
3. What is the salary of Puneet Superstar?
Puneet's overall income would be between 5-8 Lakhs/month. He earns through social media and special brand endorsements.