Exploring the Enigmatic 'Convicted Prince' of Indian Politics
Rahul Gandhi, 53, is an Indian politician and former member of the Indian parliament. In 2004, he started his political career by joining the Congress. Rahul Gandhi was 32 when he inherited a role in the dynasty whose history is steeped in power and bloodshed. In this article, we will briefly describe Rahul Gandhi's net worth and the expensive things he owns.
Rahul Gandhi Net Worth: The Wealth He Inherited From His Family
An inheritor of the Rahul-Gandhi family, Rahul Gandhi has an estimated net worth of INR 16 Crores. During his term as a member of parliament, he was given a salary of INR 1 Lakh/month. Besides, he was also entitled to various other benefits. Meanwhile, his annual income for the financial year 2017-18 was INR 1.01 Crores.
| | |
| --- | --- |
| Name | Rahul Gandhi |
| Net Worth (2023) | $2 Million |
| Net Worth In Indian Rupees | 16 Crore INR |
| Profession | Politician |
| Monthly Income And Salary | 10 Lakhs + |
| Yearly Income | 1 Crore + |
| Last Updated | July 2023 |
The Assets Owned by Rahul Gandhi
Rahul Gandhi's movable assets include ₹5.80 crores in the form of 333.3 grams of gold, ₹5.19 crore worth of bonds, debentures, and shares, ₹17.93 lakh bank balance, and ₹40,000 as cash in hand. In addition to this, he owns immovable assets worth ₹10.08 crore which consists of an inherited farm in Sultanpur Village in Delhi and two office spaces in Gurugram.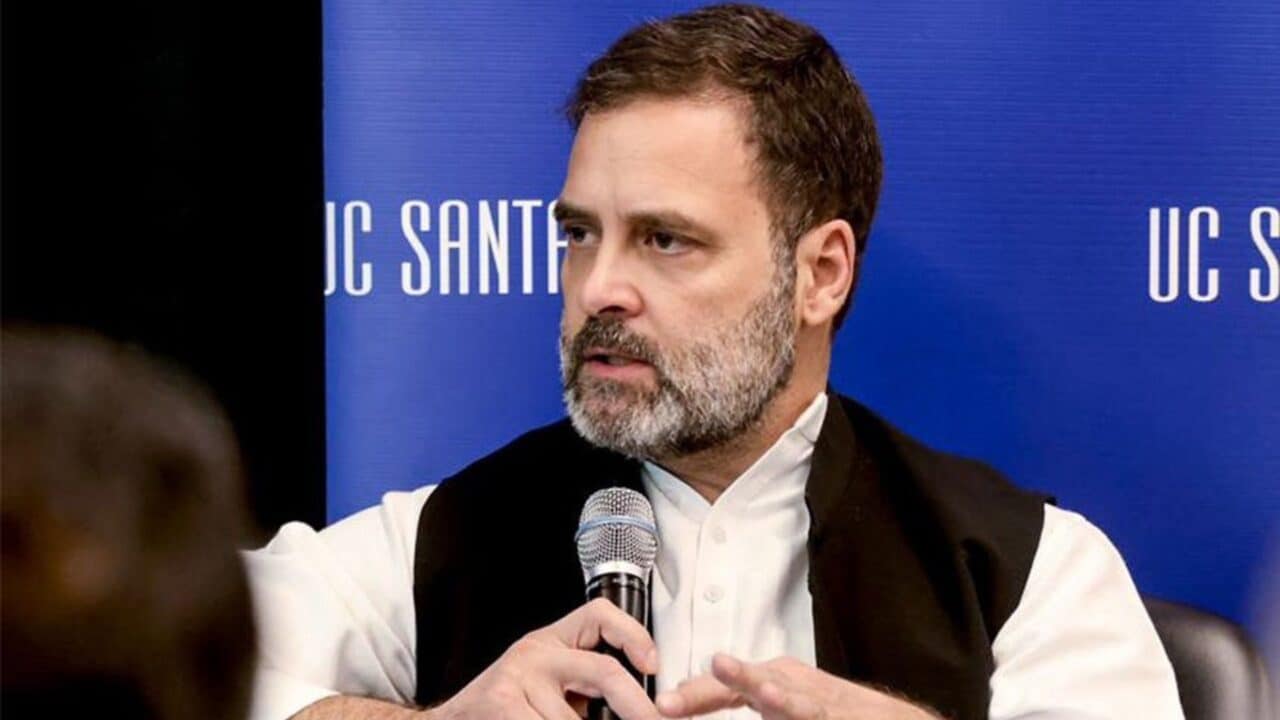 A Look Into Rahul's Education and Pre-political Career
Congress scion, Rahul Gandhi, had a remarkable career before he joined politics. And do you know that he never went to high school? Gandhi did his primary schooling in Delhi and Dehradun. Nevertheless, he was home-schooled for his higher secondary education due to security reasons.
After his schooling, he joined St. Stephen's College, Delhi to pursue his graduation. However, he moved to Harvard University in Cambridge, Massachusetts, U.S. after giving the first-year examination in Delhi. He obtained his Bachelor of Arts from Rollins College in 1994. Further, he pursued a Master of Philosophy in Economics from Trinity College, Cambridge, England.
After completing his formal education, Rahul started working at a management consulting firm, Monitor Group. He received a pay cheque of €2500 or €3000 there. Next, in 2002, he became the director of the Mumbai-based firm, Backops Service Private Limited.
The Entry of Gandhi's Heir into Politics
In 2004, Rahul Gandhi announced his decision to join politics. He contested the 14th general elections from his late father's former constituency of Amethi in Uttar Pradesh. He won the elections from the seat and was elected to the 14th Lok Sabha.
Here's an insight into Rahul's extensive political journey
Year (Position held)
Designation
2004
Member of 14th Lok Sabha (1st Term)
Member, Standing Committee on Home Affairs (2004-06)
2006
Member, Standing Committee on Human Resource Development (2006-09)
2007
General Secretary of Indian National Congress (2007-13)
Chairperson of Indian Youth Congress (2007-20)
Chairperson of NSUI (2007-20)
2009
Elected to 15th Lok Sabha (2nd Term)
Member, Standing Committee on Human Resource Development
Member, Consultative Committee on Rural Development
2013
Vice President of Indian National Congress (INC) (2013-16)
2014
Elected to 16th Lok Sabha (3rd term) Member
– Standing Committee on External Affairs
– Consultative Committee on Ministry of Finance Consultative – – — Committee on Corporate Affairs
2017
President of Indian National Congress (2017-19)
2019
Elected to 17th Lok Sabha (4th Term)Member, Standing Committee on DefenceMember, Consultative Committee, Ministry of External Affairs
2023 (Present)
Disqualified from the Indian Parliament
Bharat Jodo Yatra: An Initiative to Improve the Image of Rahul Gandhi or Country?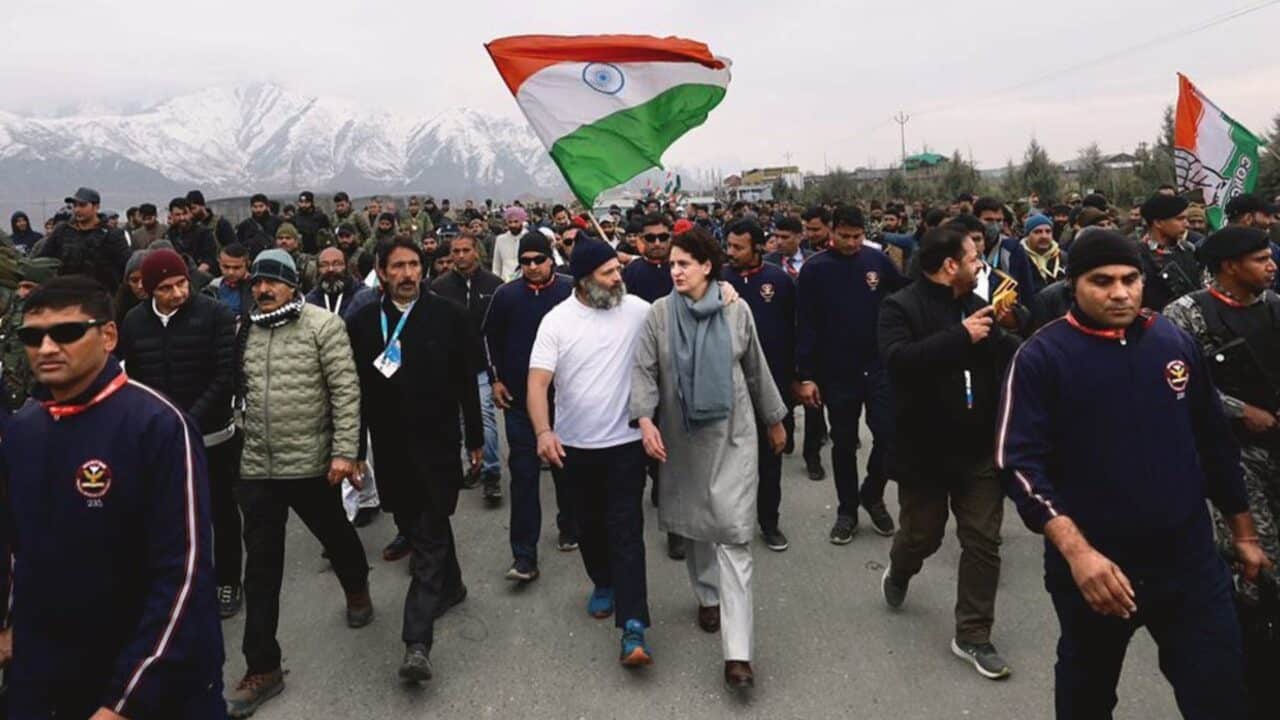 Bharat Jodo Yatra, a mass movement, was held by Rahul Gandhi and the motive was to unite India. The movement was started on 7th September 2022 from Kanyakumari and passed through 12 states.
The Yatra received an overwhelming response from the citizens of India and lakhs of people accompanied by Congress leaders joined the movement. Basically, the movement was initiated to raise their voice against the economic, social, and political issues that are dividing our nation today.
Although Rahul is often judged for his wisdom and unsurprisingly, called Pappu by the citizens, the Bharat Jodo Yatra helped him to improve his image as a politician. Moreover, it also assisted in boosting the morale of the leaders of Congress, a political party that is now known for its instability in the country.
Why was Rahul Gandhi disqualified from his position as a Member of Parliament?
Rahul was disqualified from the Lok Sabha on 24 March 2023. The reason behind his disqualification was his conviction in the defamation case for comments he made about Narendra Modi's surname. Besides his dismissal, he was also sentenced to a two-year jail in the case.
A Sneak Peek Into Rahul Gandhi's Car Collection
The Congress Dynasty's scion's car collection includes Toyota Land Cruiser, Tata Safari, and Lexus LX.
Some Lesser Known Facts About Rahul Gandhi
Rahul Gandhi is a foodie who loves eating non-vegetarian food. His favourite dishes include Noodles, Seafood, Chicken Tikka, Chicken Kebab, Omelette, and Coastal Indian Dishes. Meanwhile, he doesn't like jackfruit and peas. His favourite eating zones are Moti Mahal in Delhi, Sagar, Swagat, and Sarvana Bhavan.
His blood group is B (-ve).
In his leisure time, he likes travelling, scuba diving, and free diving.
Rahul Gandhi is a black belt in Aikido, a modern Japanese Martial Art.
A scion of the Gandhi-Nehru dynasty, he is inspired by his father, Rajiv Gandhi, and great-grandfather, Jawaharlal Nehru.
He is often trolled in the media and politicians with the name 'Pappu.' Meanwhile, he was named Pappu by Minister Vankiah Naidu.
During a cabinet meeting in 2018, Rahul left everyone surprised after he hugged Narendra Modi during a fierce conversation. Moreover, he even winked during the same conversation.
FAQs
1. What is the Net Worth Of Rahul Gandhi?
As of 2023, Rahul Gandhi net worth in rupees is estimated to be approx INR 16 Crores (In USD $2 million).
2. What is Rahul Gandhi's age?
Rahul Gandhi is 53 years old (19 June, 1970).
3. Who is Rahul Gandhi's great-grandfather?
His great-grandfather was India's first prime minister, Jawaharlal Nehru.