If you used to scroll the YouTube video, you would surely be very well aware of Sourav Joshi and surely thinking about who Sourav Joshi is and why he is so famous. Sourav Joshi is a social media influencer, vlogger, and sketch artist. At a young age, Sourav Joshi's YouTube vlogging channel became the fastest-growing Indian YouTube channel ever. He has a huge fan following, not only children but also adults. In 2019 he started his journey by posting videos on his Sourav Joshi vlogs YouTube channels about his sketching tutorials and daily activities. In the same year, he completed a subscriber base of 300K and got an invitation to YouTube funfest 2019. He is one of the finest sketch artists India possesses. Let's find out Sourav Joshi's net worth, who is Sourav Joshi. Let's have a look behind the camera.
Sourav Joshi's Age
As per the resources all over the internet, lots of his fans searched for Sourav Joshi's birthday and age in 2022. He was born on 8th September 1999. Some other sources deny this date of birth. But according to one Q&A video on his YouTube channel, he answered his subscriber's question about Sourav Joshi's birthday and age in 2022. He confirmed that 8th September 1999 is his real date of birth, and recently on 8th September 2022, he celebrated his 23rd birthday in the jungle. He also uploaded a birthday celebration video on his YouTube channel Sourav Joshi vlogs.
Suggested Read – How Much Net Worth of Badshah: Biography, And Royal Lifestyle
Sourav Joshi Height and Weight
Different resources give different kinds of information about Sourav Joshi Height and Weight, but lots of time in his vlogs, he confirmed that his height is 5 feet and 7 inches. About the weight, he confirmed that he used to maintain a healthy weight between 65-70 kg. As per his vlogs, he used to be underweight, and he also shared this information in his vlogs a lot of times. He also shared his journey about dealing with his unweight situation. As of now, he is maintaining a healthy weight with a healthy lifestyle.
Sourav Joshi's Personal Life
If you are a true fan of Sourav Joshi, then you should know about all of his life and his family members. In the family, Sourav Joshi lives with his father, Harinder Joshi, his mother, Hema Joshi, his brother Sahil Joshi and his cousin Piyush Joshi, which you used to see in his vlogs. When it comes to relationships, as per his videos, he never confirmed his relationship with anyone. However, some of the online portals used to attach his name with some of the female YouTube creators and also observed Sourav Joshi also used to tackle such a question light-heartedly. Maybe the reason behind it is that he makes family-friendly content, and such kinds of things can impact differently on his underage audience. That was the information about Sourav Joshi Family and girlfriends.
Suggested Read – Majestically Life Of Aryan Khan: Biography, Assets And Net Worth
Sourav Joshi net worth in 2022
Lots of his fans asked about Sourav Joshi net worth in 2022, and Sourav Joshi also cannot give a clear answer to such kinds of questions. The real reason behind this is the YouTube guidelines; that is, you cannot use your earnings from YouTube. And there also must be another reason why he avoids answering such kinds of questions and handles these types of questions. One of them is surely not a good choice to publicise the amount of money and how much you make due to financial risks. But as per sources on the internet and his lifestyle, Sourav Joshi's net worth in 2022 is approximately $50 million. Some of the sources claim that he crossed the $50 million very early, and at present, his net worth is more than this.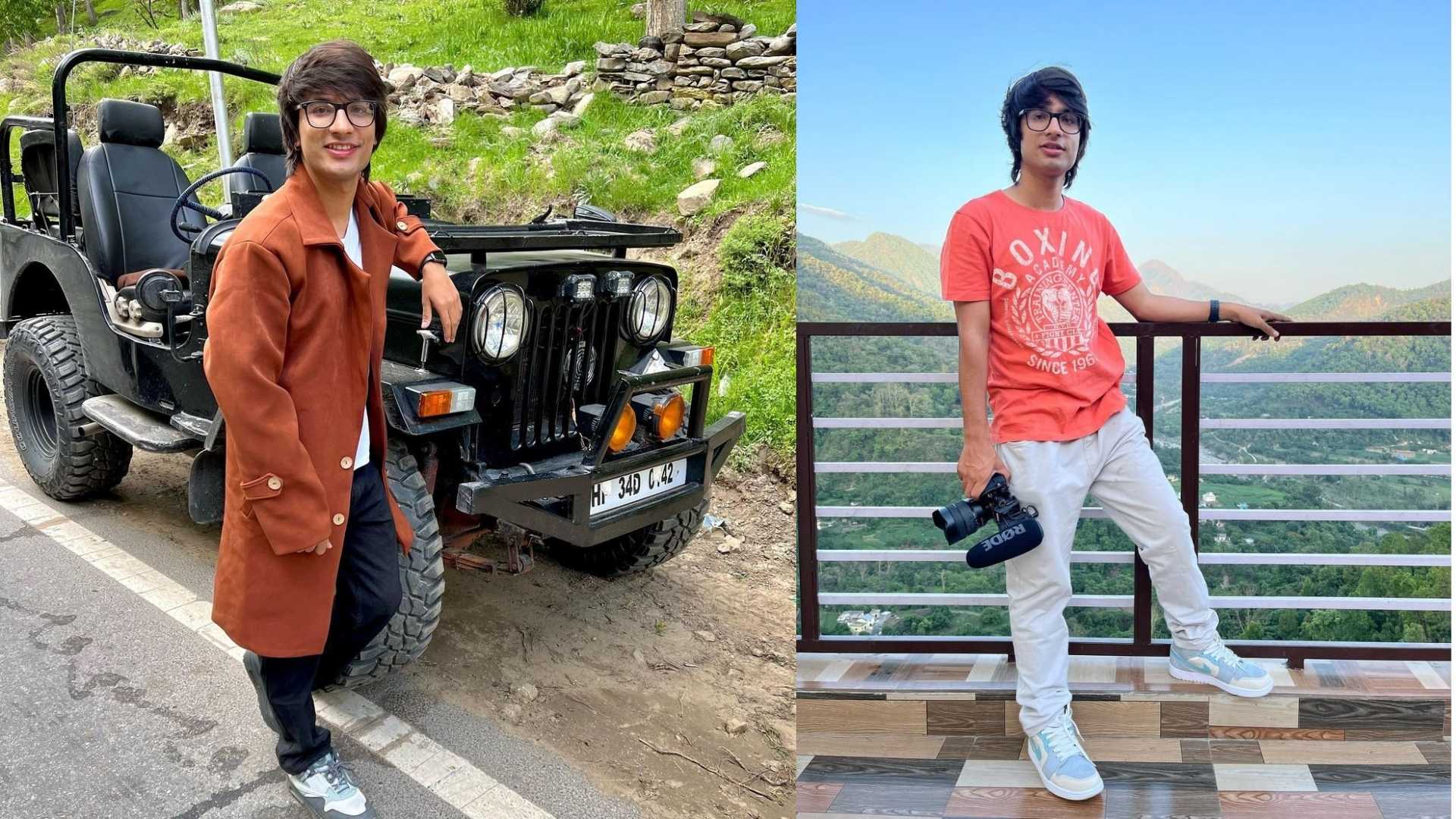 The person behind the camera
Lots of times, it happens that the person shows something else on camera and off the camera. He has a different personality. Also, some of the online portals claim that Sourav Joshi is not the same as he used to be in his vlogs. But he is very polite and sweet. As some of the others or fellow YouTubers shared about him. At the time, they met him personally. They realised he was a very polite and very sweet kind of person. Recently, he also appeared in the Sandeep Maheshwari video, one of the best motivational speakers in India. He shared his YouTube journey there and shared some times to manage yourself when things are not going as you expected.
Suggested Read – Bhushan Kumar Net Worth 2022 – Lesser Known Facts!
Conclusion
He is one of the finest vloggers which India possesses and has a huge fan base all over social media, whether it is on YouTube, Facebook, or Instagram. Through his vlogs, he entertains his audience with lots of informational content regarding sketching and very light-hearted content. His YouTube channel Sourav Joshi Vlogs is one of the fastest-growing YouTube channels in India. This was the Sourav Joshi biography. One of the most polite, finest YouTube India has.