The Great Khali is an Indian Professional wrestler, and wrestling promoter, famous for his legendary wrestling move Brain Chop. He is a former and first Indian WWE World Heavyweight Champion. In 2021, WWE honoured Khali by inducting him into the WWE Hall of Fame. In a country where cricket is the most popular sport, Dalip created a sensation in India by winning the WWE championship in 2007. His achievements in WWE made him a superstar in India. He becomes a legend.
Bio/Wiki
Real Name
Dalip Singh Rana
Nickname
Khali
Stage Name
The Great Khali, Giant Singh
Age
50 years (in 2022)
Date of Birth
27 August 1972
Birthplace
Dhiraina, Sirmaur, Himachal Pradesh, India
Zodiac Sign
Virgo
Nationality
Indian, American
Religion
Hindu
Hobbies
Gymming
Hometown
Dhiraina, Sirmaur, Himachal Pradesh, India
Fav Food
Eggs
Fav Actor
Salman Khan
Political Party
Bharatiya Janata Party (Feb 2022 – )
Suggested read – Viaan Raj Kundra: Son of Shilpa Shetty, Bio/Wiki, Age, Height, Weight
Who is The Great Khali?
Khali was born on 27 August 1972 in the small town, Dhiraina in Sirmaur District, Himachal Pradesh, India. His father Jwala Ram and his mother Tandi Devi were poor. One of seven siblings, Dalip Singh Rana had to do odd jobs to help his family.
He suffered from Acromegaly a condition which causes enlargement of the hands, feet, forehead, jaw, and nose, thicker skin and deepening of the voice. The health complications of this disorder include type 2 diabetes, sleep apnea, high blood pressure, high cholesterol, heart diseases, enlargement of the heart, osteoarthritis, spinal cord compression, increased risk of cancer, and many more.
He grabbed the attention of a Punjab state police officer in Shimla while doing his job as a security guard. He has already aided other Punjab police employees to become international professional athletes. In 1993, the Punjab police hired Khali as an Assistant Sub-Inspector thanks to the police officer. In Jalandhar, he trained in a local gym and was then selected for specialised wrestling training in the US.
He made his professional wrestling debut in 2000 with All Pro Wrestling (APW) in the United States. And the journey of a legendary wrestler started.
He has appeared in four Hollywood films and two Bollywood films, several TV shows, and commercials.
He founded Continental Wrestling Entertainment in 2015. He is also the head coach.
Films
The Longest Yard (2005)
Hollywood
Get Smart (2008)
Hollywood
MacGruber (2010)
Hollywood
Kusti (2010)
Bollywood
Ramaa: The Saviour (2010)
Bollywood
HOUBA! On the Trail of the Marsupilami (2012)
Hollywood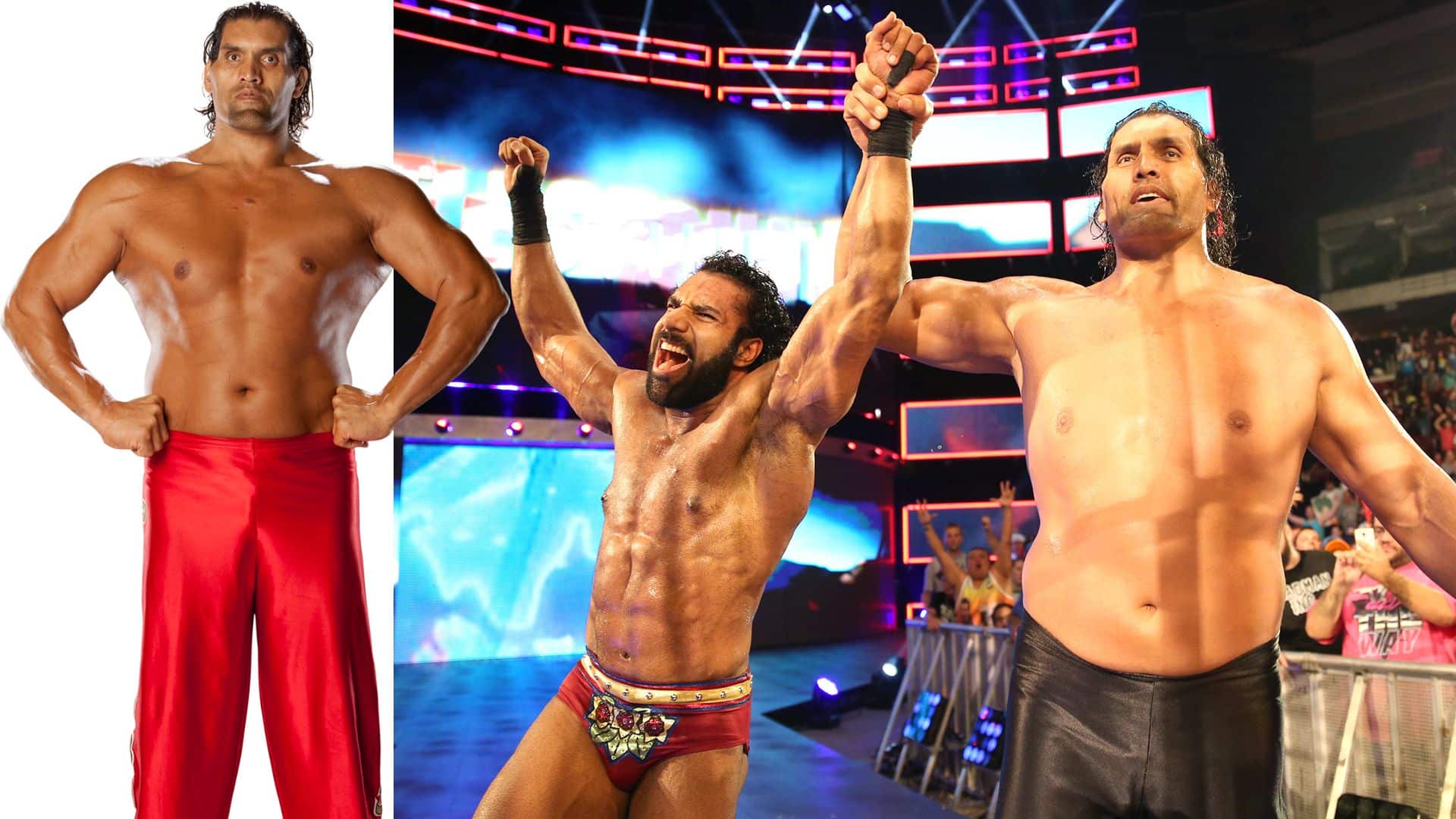 The Great Khali Education
He belonged to a poor family and had to work in his youth to support his family. Any information about his education is not available in the public domain.
Suggested reading – Kwame Brown: What Is The Total Net Worth Of This American Personality?
The Great Khali Age, Height, Weight
Born on 27 August 1972, The Great Khali turned 50 years old in 2022. He stands 7 feet 1 inch (216 cm) tall and weighs about 157 kg (347 lbs). His body measurements are, the chest is 63 inches, the waist is 46 inches and the biceps are 25 inches. His eye colour is brown and his hair colour is black.
Physical Stats
Height
7 feet 1 inch (216 cm)
Weight
157 kg (347 lbs)
Chest Measurement
63 inches
Waist Measurement
46 inches
Biceps Measurement
25 inches
Hair colour
Black
Eye colour
Brown
The Great Khali Family
His father's name is Jwala Ram and his mother's name is Tandi Devi. His mother passed away after battling multi-organ failure in a hospital in Ludhiana on 20 June 2021.
Family
Mother
Jwala Ram
Father
Tandi Devi
Siblings
7 including Khali
The Great Khali Relationships
The Great Khali married Harminder Kaur on 27 February 2002. The couple has a daughter, Avleen born on 26 February 2014 after twelve years of marriage.
Relationships
Marital status
Married
Wife
Harminder Kaur
Child
Avleen (Daughter)
Girlfriends
N/A
The Great Khali killed someone
On 28 May 2001, Brain Ong died after receiving a flapjack from Khali. Ong suffered a concussion during the session. But due to negligence by the trainer who allowed him to continue fighting, Ong was not able to survive the move and died. Later, in the investigation, it was proven that the wrestler was not provided with proper safety gear and supervision. After the lawsuit by the family, APW(All Pro Wrestling) paid $1.3 million for the damages.
Suggested reading – Shantanu Naidu: Ratan Tata's General Manager Bio/Wiki, Net worth
The Great Khali Net Worth in 2022
Khali received $974,000 (roughly 8 crores in INR) as a salary from WWE. He has left WWE and is now earning from commercials from Unlu, Ambuja cement, Maithan Steel, and many more. The estimated net worth of The Great Khali in 2022 is said to be $6 million (roughly 50 crores in INR).
The Great Khali Social Media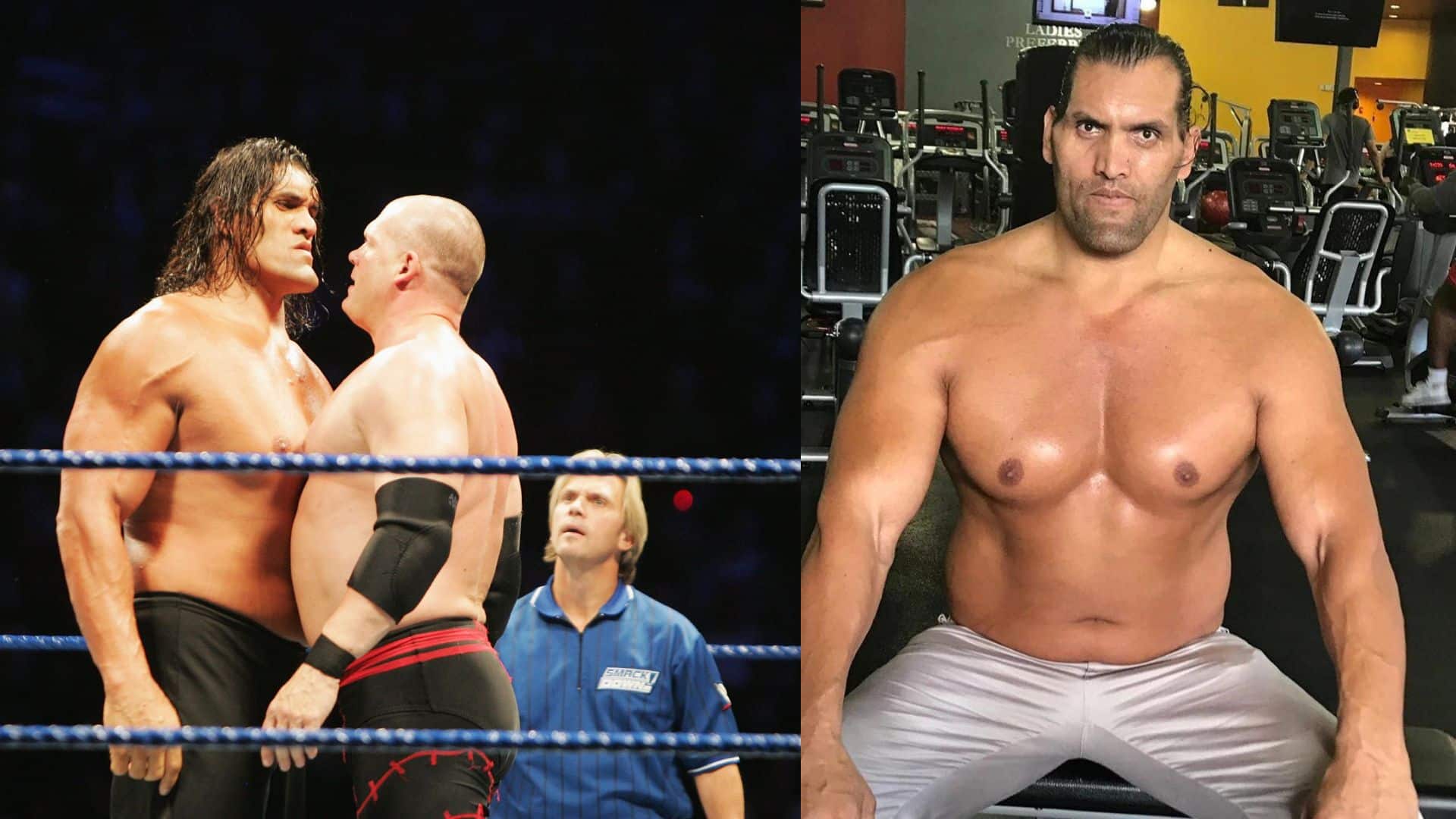 Some lesser-known facts about The Great Khali
He started earning at a younger age to aid his family as a labour and also worked in a restaurant, Malabar Hill.
He won Mr. India bodybuilding titles in 1995 and 1996.
He appeared in the reality show Bigg Boss 4 and finished as the first runner-up.
He is extremely religious. He doesn't consume alcohol and doesn't smoke. He performs meditation every day.
Due to his giant size and high metabolism he consumes 5 litres of milk, 2-3 kg of chicken, ½-1 kg of dry fruits, 25-30 roti, pulses, vegetables, and 25 eggs a day.
In 2016, in Haldwani during a promotional event he suffered a head injury. Two foreign wrestlers thrashed him with a chair. He was immediately rushed to the hospital and had 7 stitches.
FAQs
Did The Great Khali retire?
Khali retired in November 2014 from WWE and returned to India and started training aspiring wrestlers.
Who defeated The Great Khali?
Undertaker defeated The Great Khali for the first time since Khali's debut in WWE.
Why was Great Khali removed from WWE?
No, The Great Khali left WWE once his contract expired in 2014.
How much did The Great Khali make in WWE?
Khali was paid $947,000 with a bonus of $300,000 annually by WWE.