Are you curious to know about the hottest and most gorgeous Punjabi singers? We have forged a list of the Top Punjabi female singers. Numerous successful Punjabi artists have emerged as a result of the international success of Punjabi music. Along with well-known male Punjabi singers, this profession has also provided female vocalists prominence.
Let's take a look at the Top 10 Most Popular and Hottest Punjabi Singers –
10. Neha Kakkar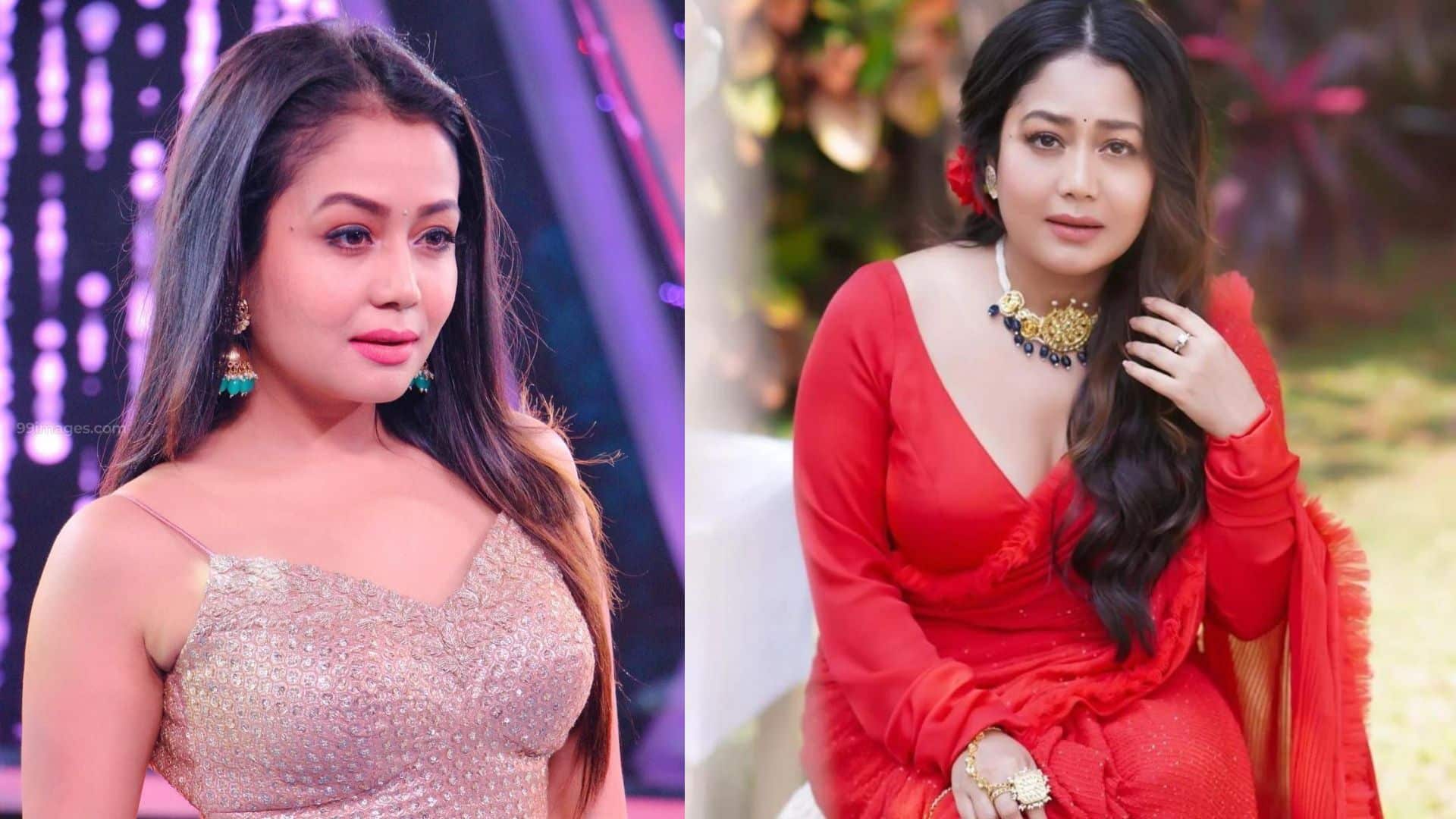 Neha Kakkar stole the hearts of her fans with her cute smile. She has an amazing voice and has lent her voice to several popular Hindi and Punjabi songs. Once a contestant in the music reality show Indian Idol, Neha Kakkar became the judge with her hard work. She made it to our list of most beautiful Punjabi singers. Her discography consists of many superhit songs including Dhating Naach, London Thumakda, and many more. She is also listed among the richest Punjabi female singers.
9. Jasmine Sandlas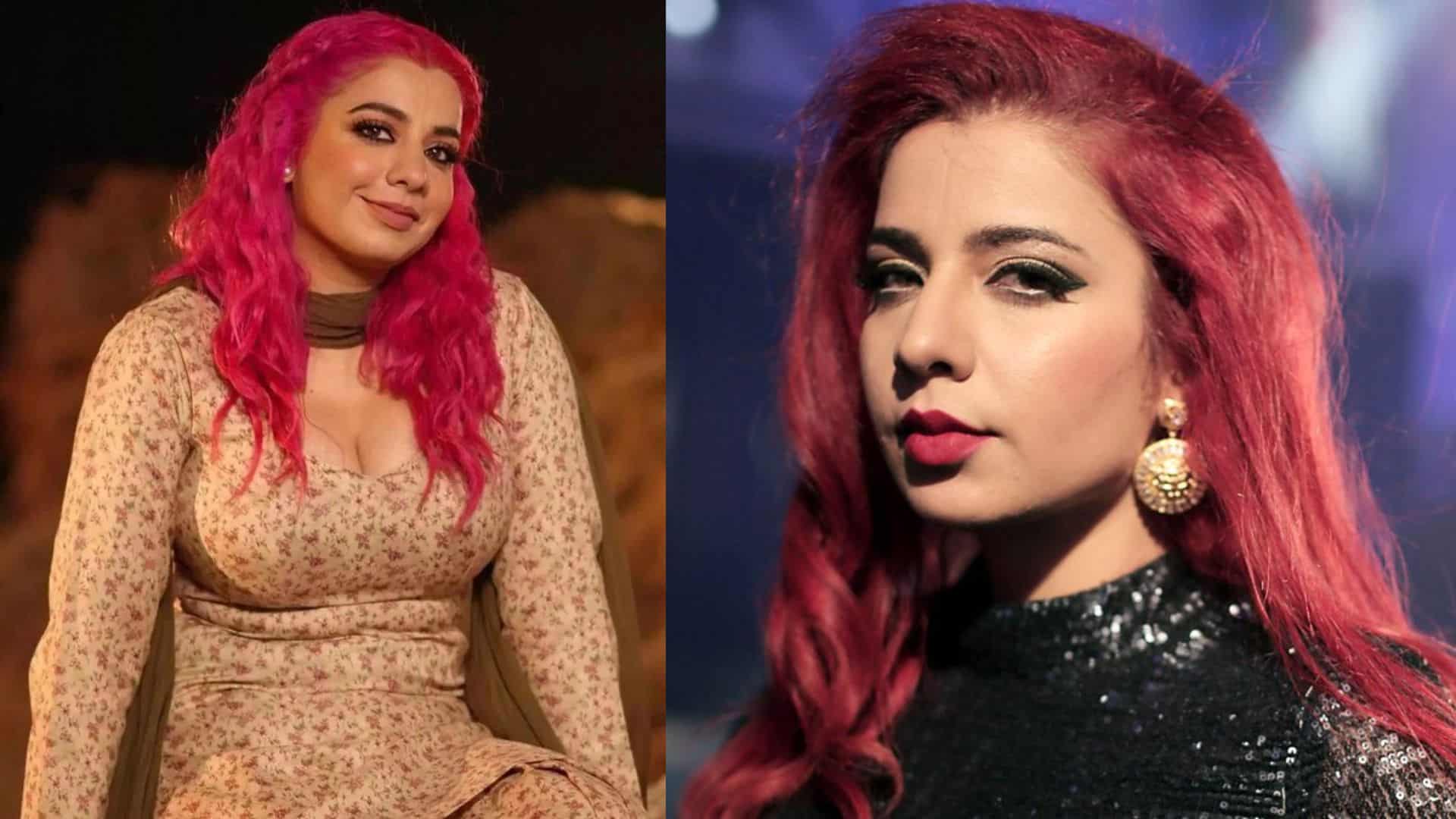 Indian-American singer Jasmine legged Bollywood with the song Yaar Naa Mile from the movie Kick. The song topped the chart and Sandlas got famous in India instantly. One of the most beautiful Punjabi singers, Sandlas is also multi-talented, as she is also a performer, songwriter, and TV personality covering Punjabi Rap, Classical music, Punjabi folk, Pop, and R&B.
She debuted in the music industry in 2014 with the album Muskan. She penned the song Adhi Rati at the age of just twelve years. Illegal weapon 2.0, Patt Lai Gayi, and Raat Jashan Di are a few of her hit songs. She frequently features on MTV Coke Studio, TEDx Talks, and Spoken Word Platforms.
Also Read – Top 10 Most Beautiful And Sexiest Actresses of Bollywood
8. Kaur B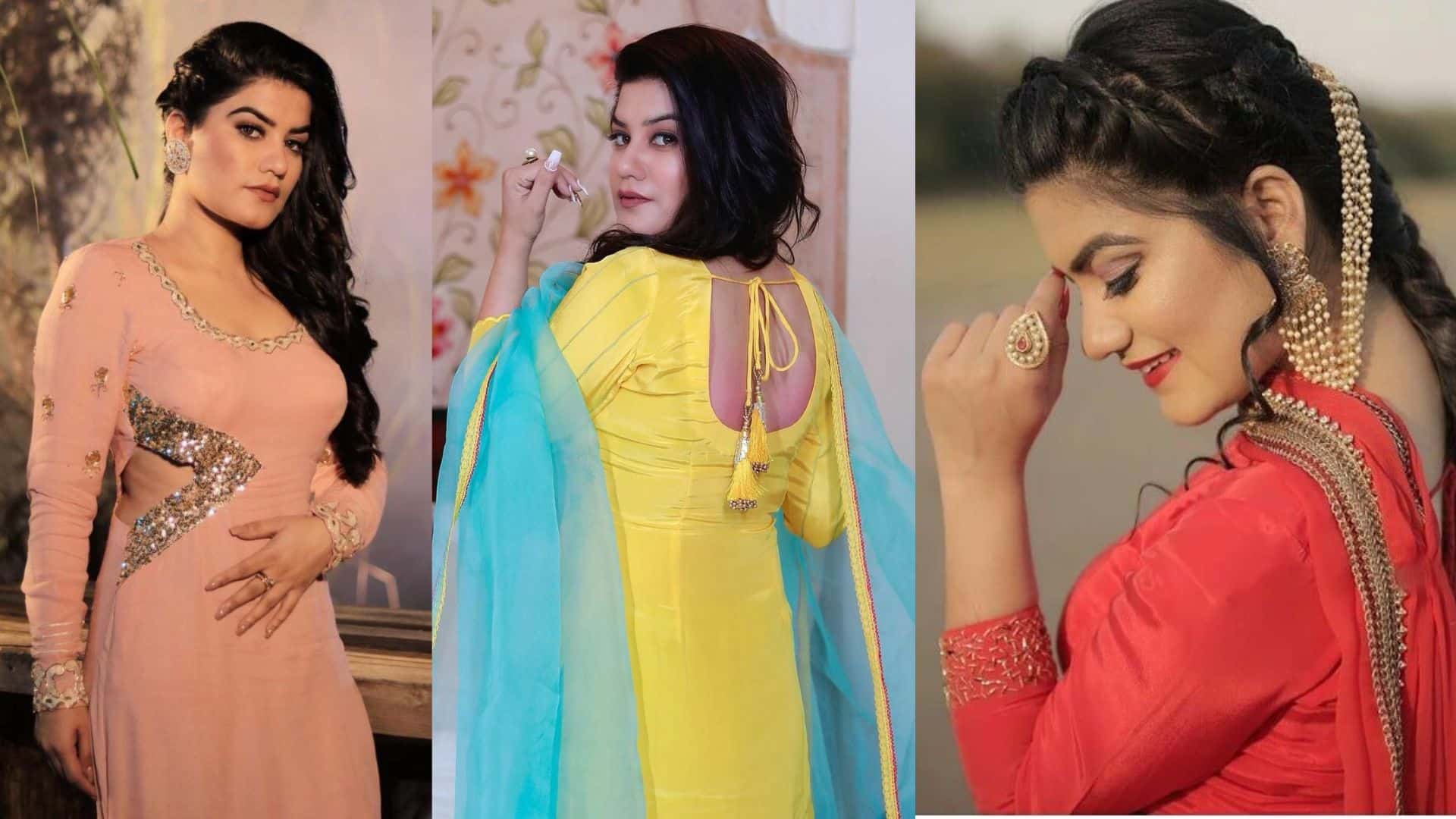 One of the most popular Punjabi singers in the country, Kaur B debuted in the music industry with the song Classmate from the movie Daddy Cool Munde Fool. The song was an instant hit and Kaur got famous with her first song. Some other famous songs of hers are Maa Nu Chitti, Miss You, Just Desi, Lahore da Paranda, Kaniyan, Kaurizm, Mitran De Boot, Allah Ho, and Velly Jatt.
Kaur has been a multi-talented artist since childhood, she used to participate in singing and dancing competitions in school.
Kaur B also participated in music reality shows Awaz Punjab Di and Voice of Punjab. She also performs live concerts both in the country and abroad.
7. Mannat Noor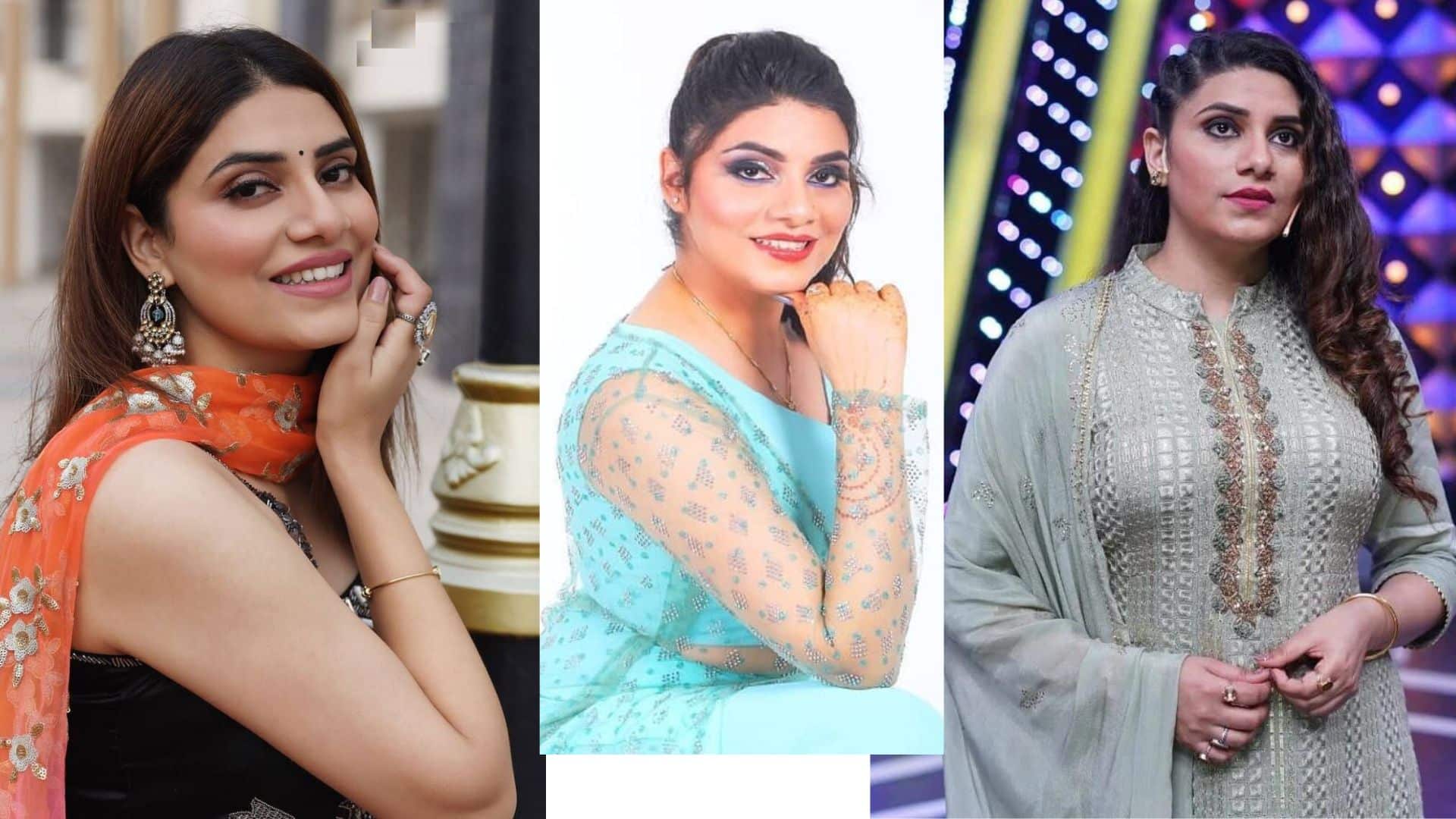 You would understand why Mannat Noor is so stunning if I tell you that she was born in Kashmir. She debuted in the music industry with the song Sari Raat Nachna in 2015. Her title track Laung Lachi has gained more than 1 billion views on YouTube. Her beautiful and magical voice instantly attracted the audience as well as other music artists. Mannat's beautifully crafted song Kinna Pyaar won her a National Award.
She has lent her voice to many other popular songs like Gullabi Paani, Tu Milea, Kala Suit, Jutti, Mithi Mithi, and many more.
6. Jenny Johal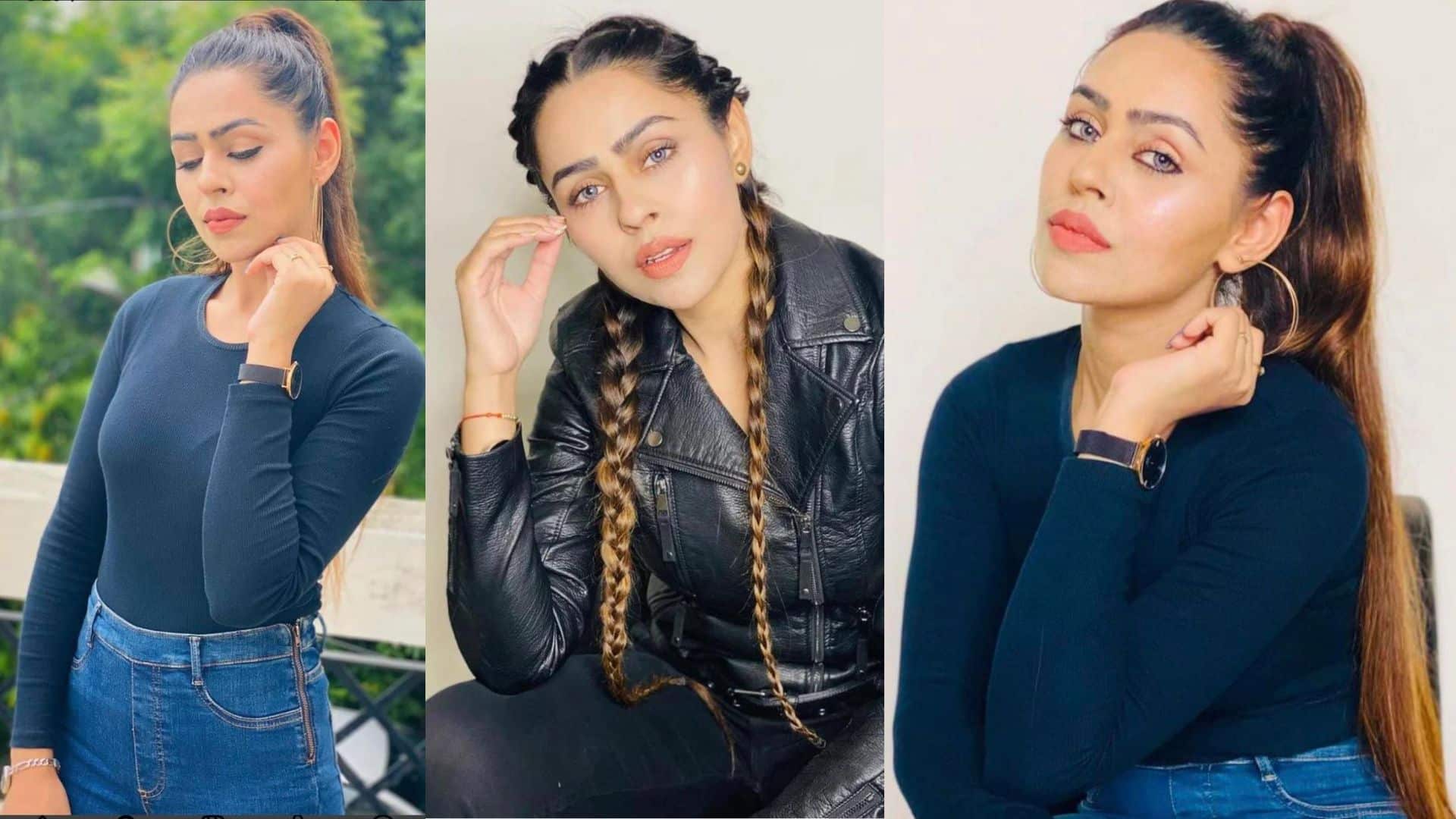 The multi-talented and one of the hottest female Punjabi singers, Jenny Johal is a classic singer and can play Harmonium, Sitar, Guitar, Tanpura, and Sarangi. She debuted in the music industry in 2014 with the song Yaari Jatti Di as a playback singer. Apart from being a singer, Jenny is also a model and actress in the Punjabi film industry.
Her attractiveness and melodic voice gather him millions of fans. She sang some famous songs like Repeat Soniye, Gold Wargi, Hooters, Kurti Gucci Di, The Queen, Do Dil, Nakhra, Mattha Mattha, Hypnotic Eyes, and Russi Na.
Also Read – Riddhima Kapoor Sahni: Is She Earning Millions?
5. Baani Sandhu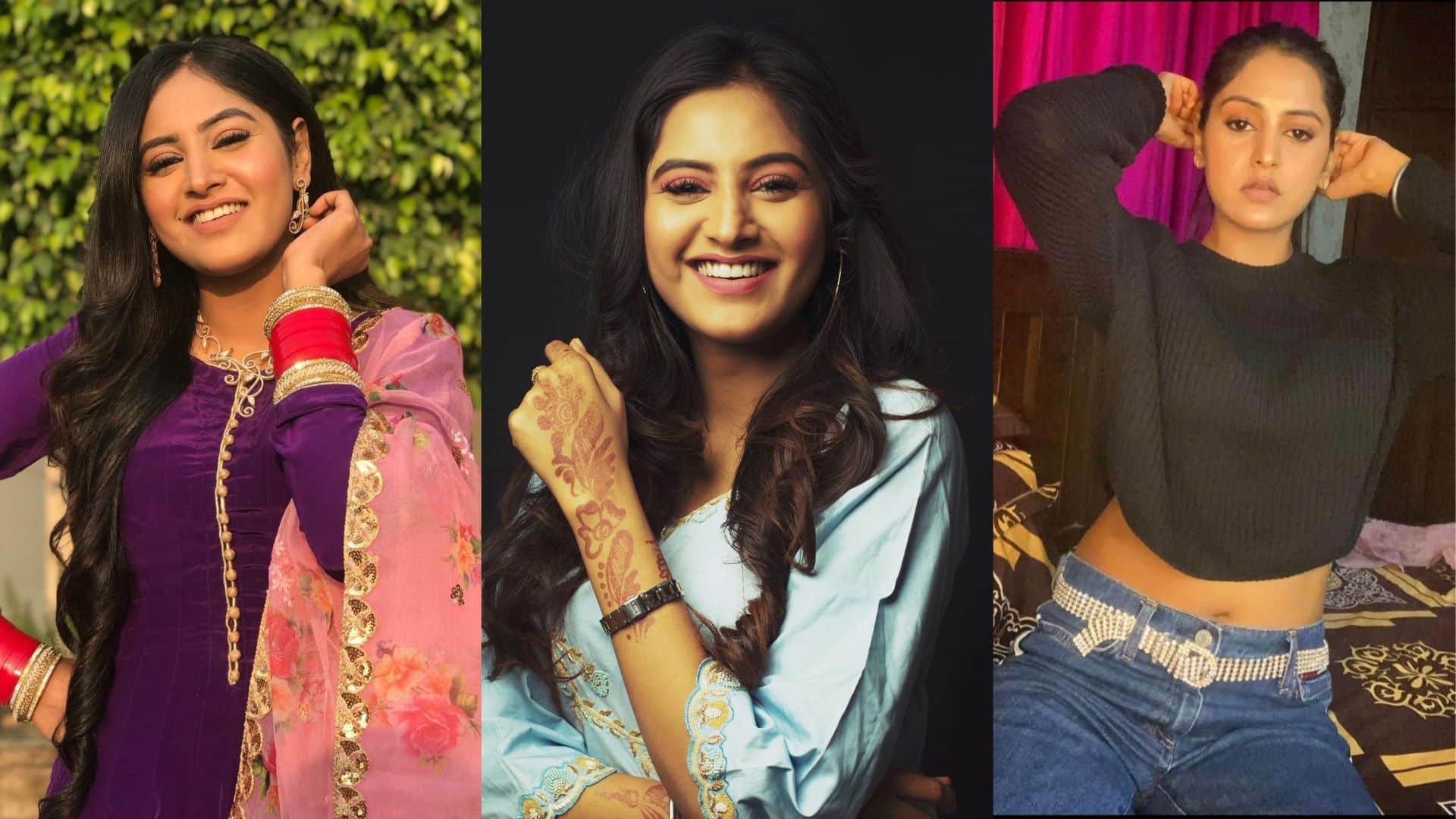 Another one of the most gorgeous Punjabi singers, Baani Sandhu is a singer, lyricist, songwriter, and model. She debuted in the music world with the song Fauji Di Bandook in 2018, released under the Humble Music Records.
Her song Gunday Ek Vaar Fer got 45+ million views. 2019 proved a remarkable year in her career when she released the hit song 8 Parche. The song was an instant hit and broke the internet. Some of her popular songs are Thar Jatti Di, Agg Att Koka Kehar, Teekhenain, Kale Suit, and Majhi Wale.
4. Jasmin Walia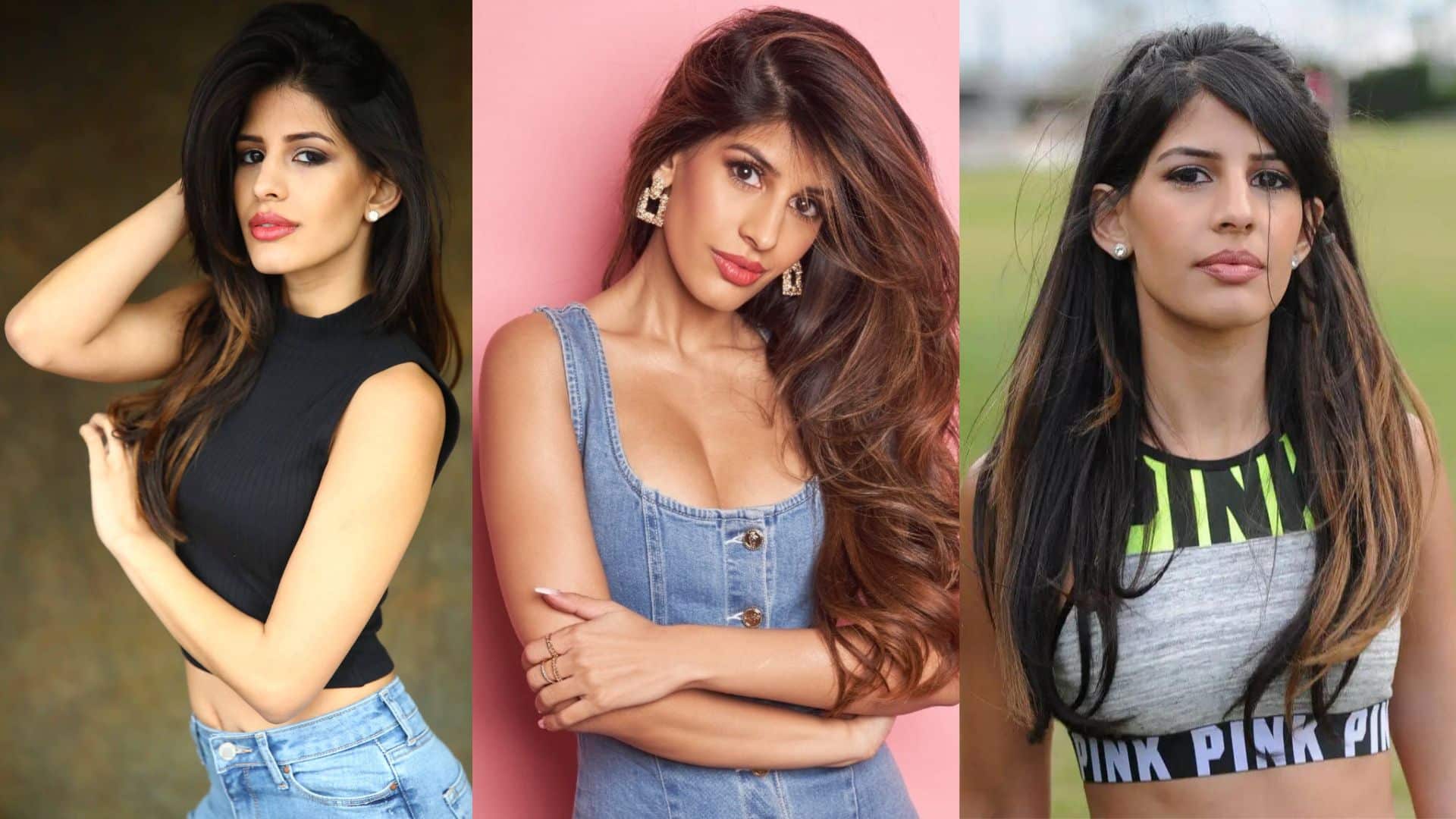 Indian descent, Indian-British singer Jasmin Walia is also an actress and TV personality. He has lent her voice to all Hindi, Punjabi, and English songs. Her debuted song Dum Dee Dum crossed one million views in just three days. Her song Bom Diggy Diggy from the movie Sonu Ke Titu Ki Sweety broke all her previous records and peaked at the top Asian chart. Some of her popular tracks are Girl Like Me, Go Down, Manana, Want Some, Sahara, and Temple.
3. Miss Pooja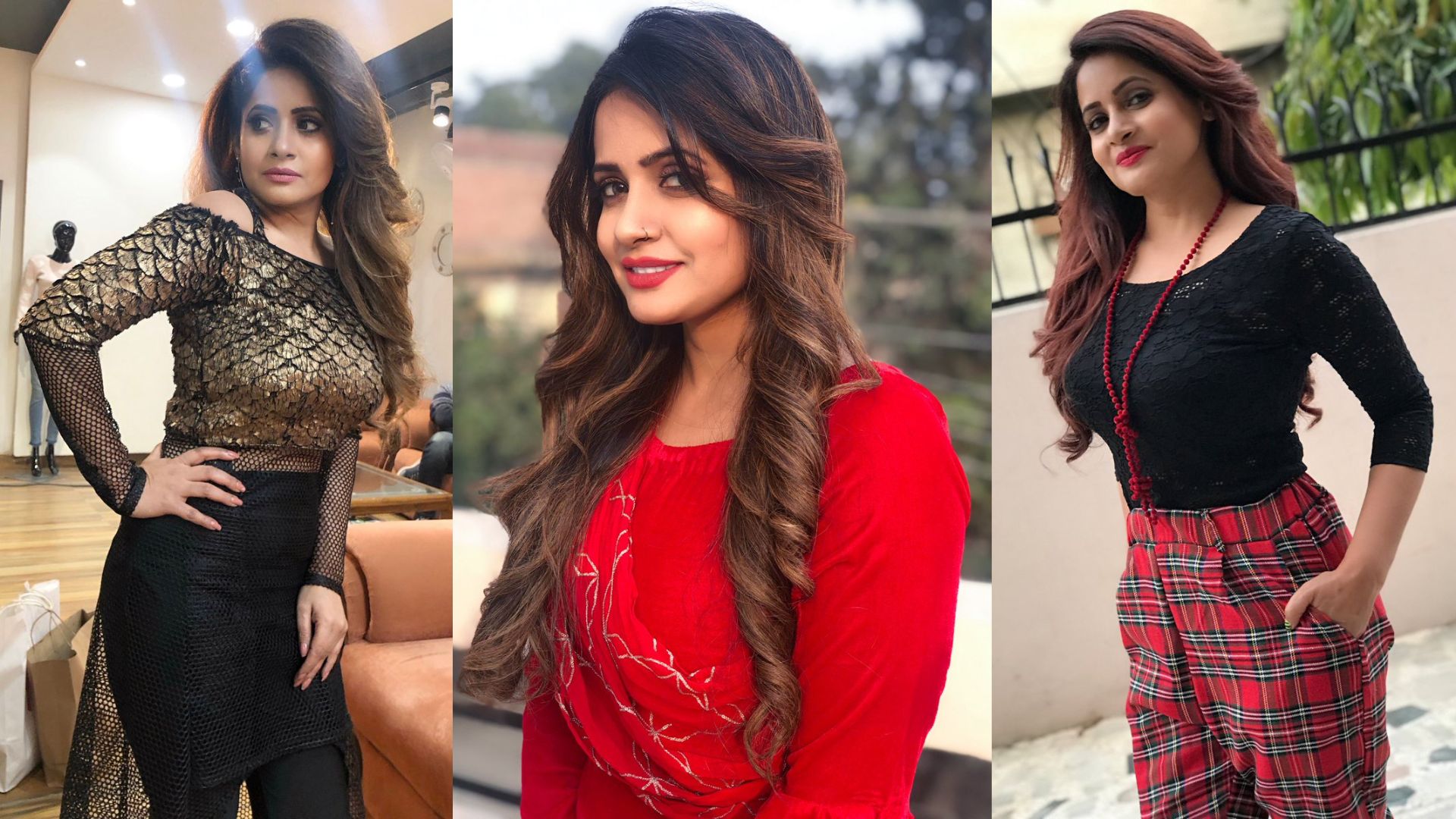 Titled Queen of Duets, Miss Pooja is an actress, model, and one of the famous Punjabi singers who cover Pop, Bhangra, and Folk genres. In the music industry, she has recorded duet songs with more than 70 male singers. She dived into the music industry in 2006 with the song Jaan Ton Piyari.
She won Best International Act Award at the UK Asian Music Awards held in 2009 for her melodic and stupefying voice in her album Romantic Jatt. Pooja has voiced in more than 3000 songs and 350+ albums. She is an actress also and has appeared in films Channa Sachi Muchi, Pooja Kiven Aa, Punjaban, and Ishq Garaari.
Also Read – Tina Ahuja Bio: Relationships, Age, Height, Weight
2. Nimrat Khaira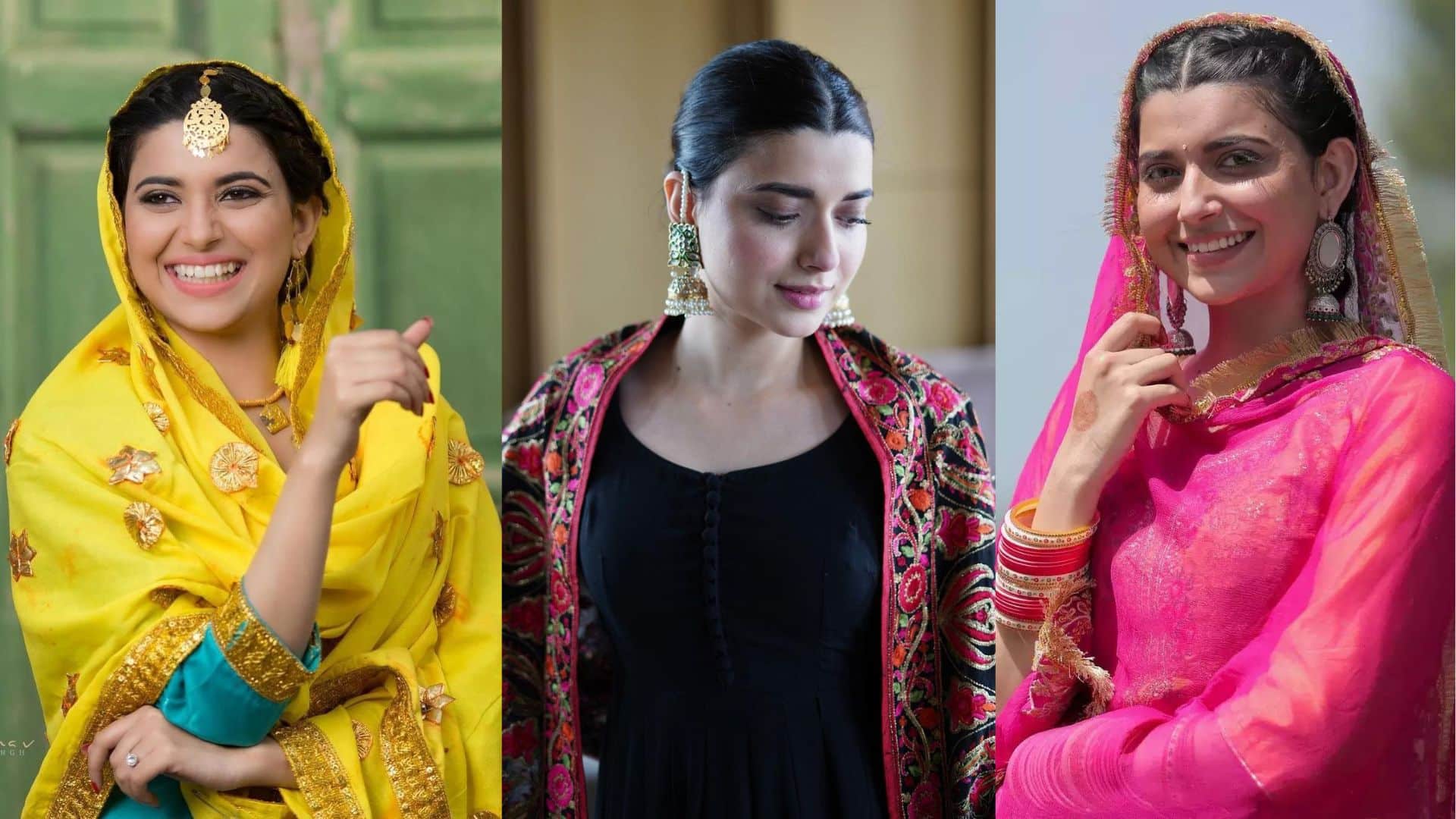 A well-deserved place in our top 10 hottest Punjabi singers. Nimrat is one of the most beautiful and cutest Punjabi singers in the industry. This gorgeous singer debuted in the Punjabi music industry with her melodious voice in 2015 with the song Rabb Karke. She established herself as a prominent singer in a very short time.
Her discography contains some beautiful songs including Designer, Suit, Brobar Boli, Salute Wajde, and Rohab Rakhdi. Her 2020 released superhit song Time Chakda garnered 62+ million views on YouTube.
Nimart is the winner of the third season of the Punjabi music reality show Voice of Punjab. The versatile singer, writer, and actress appeared in the film Afsar.
1. Sunanda Sharma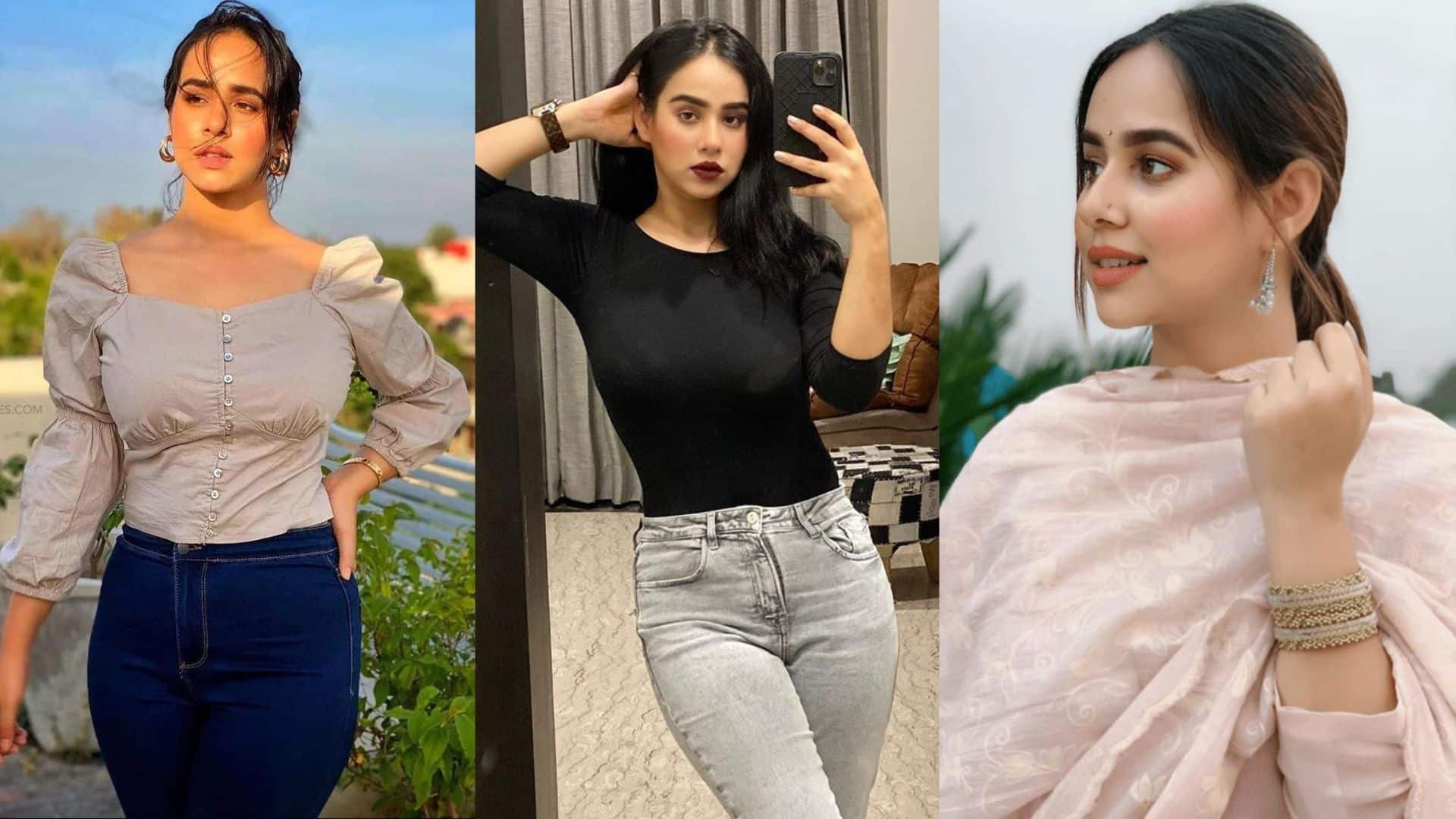 The one and only contender for first place in our list of the top 10 hottest Punjabi singers, Sunanda Sharma is the most desirable Model, Actress, Youtuber, and singer. Her cute expressions in music videos and movies are loved by the audience, and as a result, she gathered a huge fan following.
No one can beat Sunanda in beauty and cuteness. Indeed, she is the most beautiful and sexiest Punjabi singer. She entered the music world with the song Billi Ankh in 2015. Her popular songs list features Sandal, Duji Vaar Pyar, Jaani Tera Naa, Barish Ki Jaye, Pagal Nahi Hona, Morni, and many more.
This is the list of the Top 10 Hottest Punjabi singers. Nobody can beat them in music as well as the hotness.
FAQs
Who is the most beautiful Punjabi singer?
Sunanda Sharma is the most beautiful and one of the hottest Punjabi singers.
Who are the hottest Punjabi singers?
Miss Pooja, Nimrat Khaira, and Sunanda Sharma top the list of the most beautiful Punjabi singers.