India is home to many extraordinary female journalists. They are not only praised for their skill and presentation, but also for their beauty. Take a look at this list of India's most beautiful news journalists in 2023. These Indian beauties are lauded for both their captivating personalities and boldness.
Top 10 Most Beautiful Female Reporters in India
10. Anjana Om Kashyap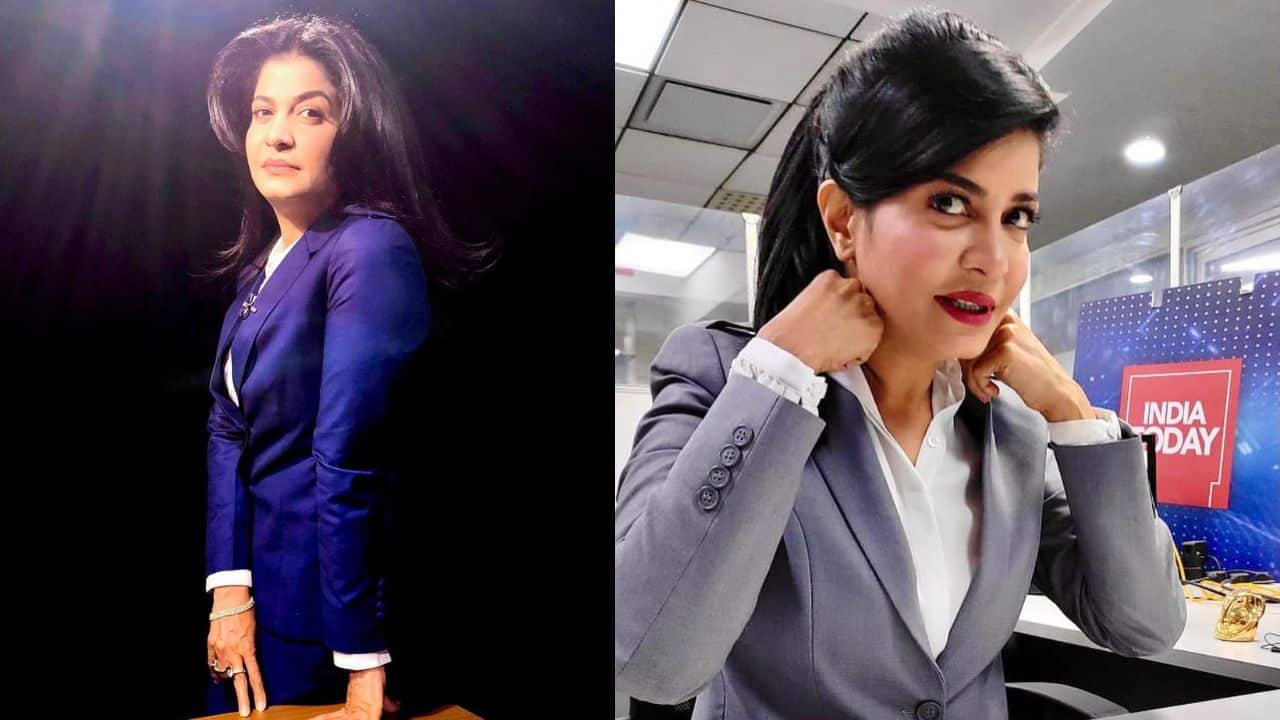 For those of you who have watched Aaj Tak, Anjana Om Kashyap is no stranger. This news anchor has been gracing our screens since a long time. She is also one of India's most popular journalists. She obtained her position as deputy executive producer for News 24. Her work ethic and stunning looks have made her a beloved icon within the industry.
In 2003, Anjana began her career as a news anchor with Zee News. Her exclusive coverage of the 16th December gang rape made her instantly recognizable to many people.
9. Ridhima Pathak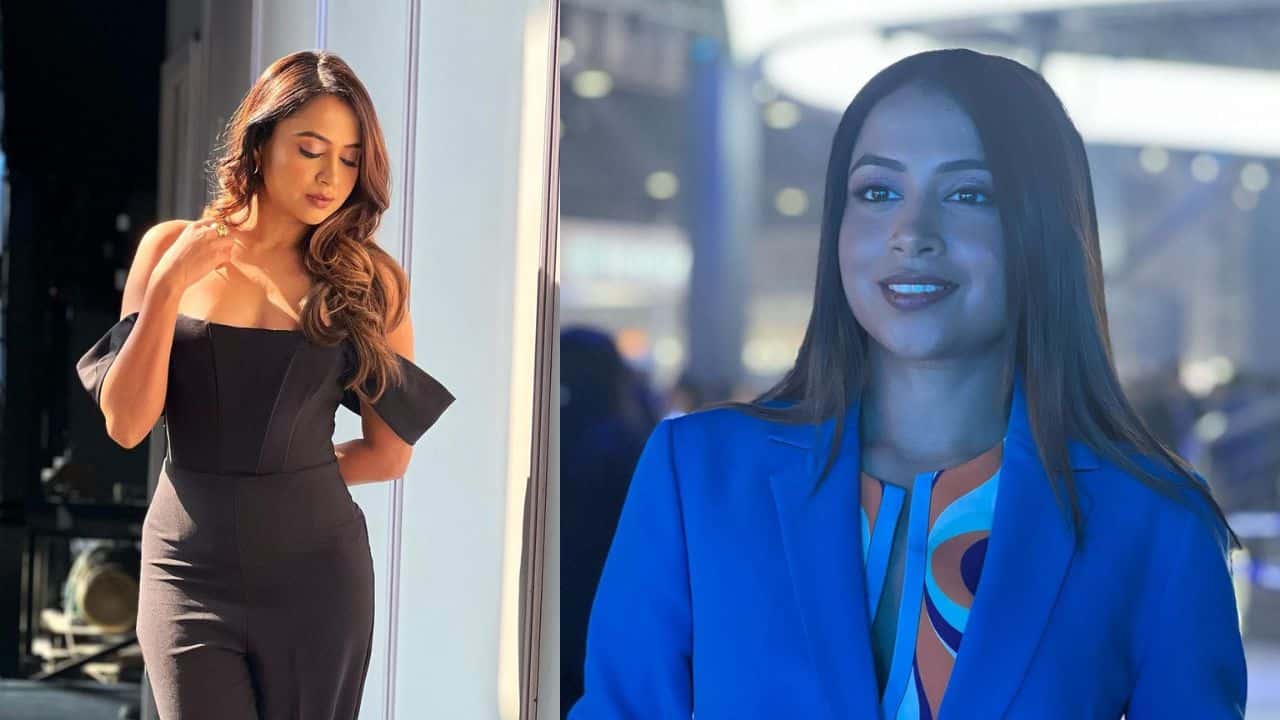 Ridhima Pathak is a living embodiment of beauty and intelligence. She served as a model and actor in addition to her roles as voice artist, TV presenter, and anchor. Pathak was born on February 17th 1990 in Ranchi India. She has gained immense popularity for hosting sports events with Star Sports and Ten Sports. Today Ridhima's name is often associated with being one of the most popular sports journalists.
She received her engineering degree from Pune University. Later she embarked on a career as an RJ at Radio Mirchi. There she acquired skills in voice modulation, scripting, and interviewing celebrities. Soon after, she made the move to work for an American corporation as an analyst.
Also read – Top 10 Hottest Models on Instagram in India 2023
8. Nashpreet Kaur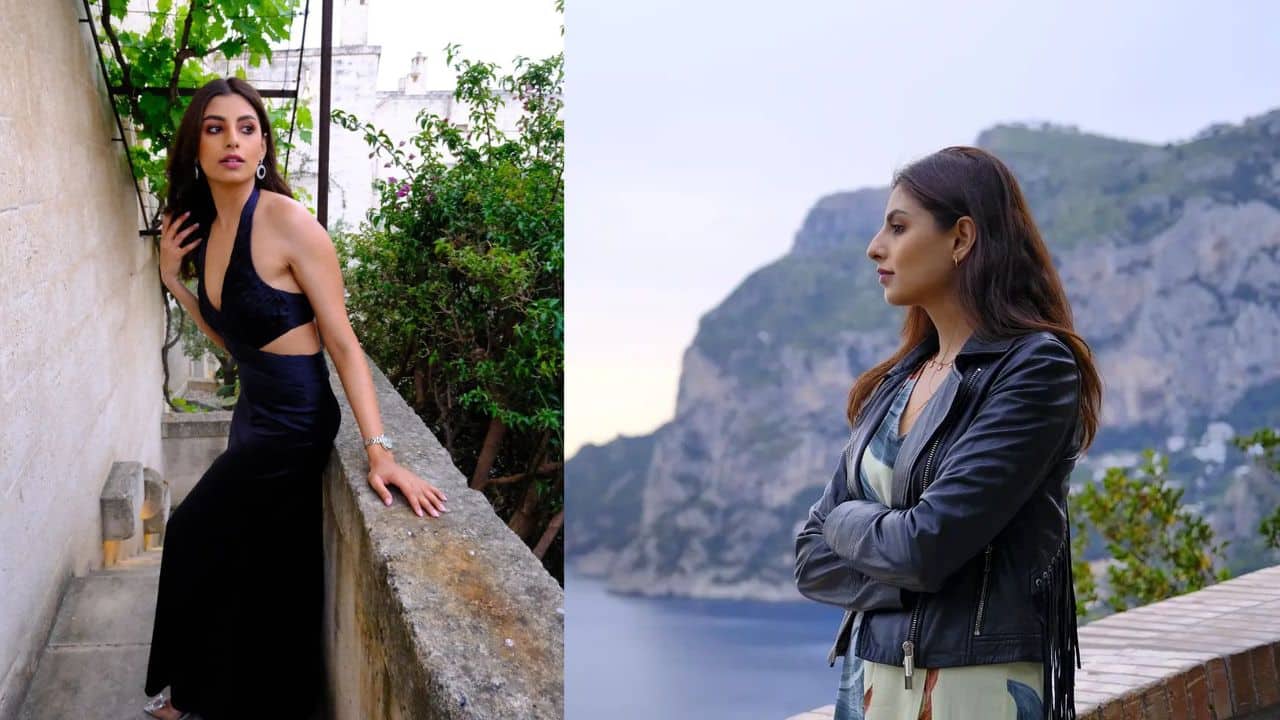 Nashpreet Kaur is renowned for being one of the most acclaimed female journalists in India. She began her career as a model with Powell Modeling Agency back in 2012. She was awarded for ranking among the top 5 models during Cosmopolitan's Model Search Contest. Kaur had the honor to host Indian Premier League's thirteenth edition last year. After completing her schooling at Melbourne Narre South P-12 College, she earned a degree from Melbourne University in Biomedicine Pharmacology Studies.
7. Karishma Kotak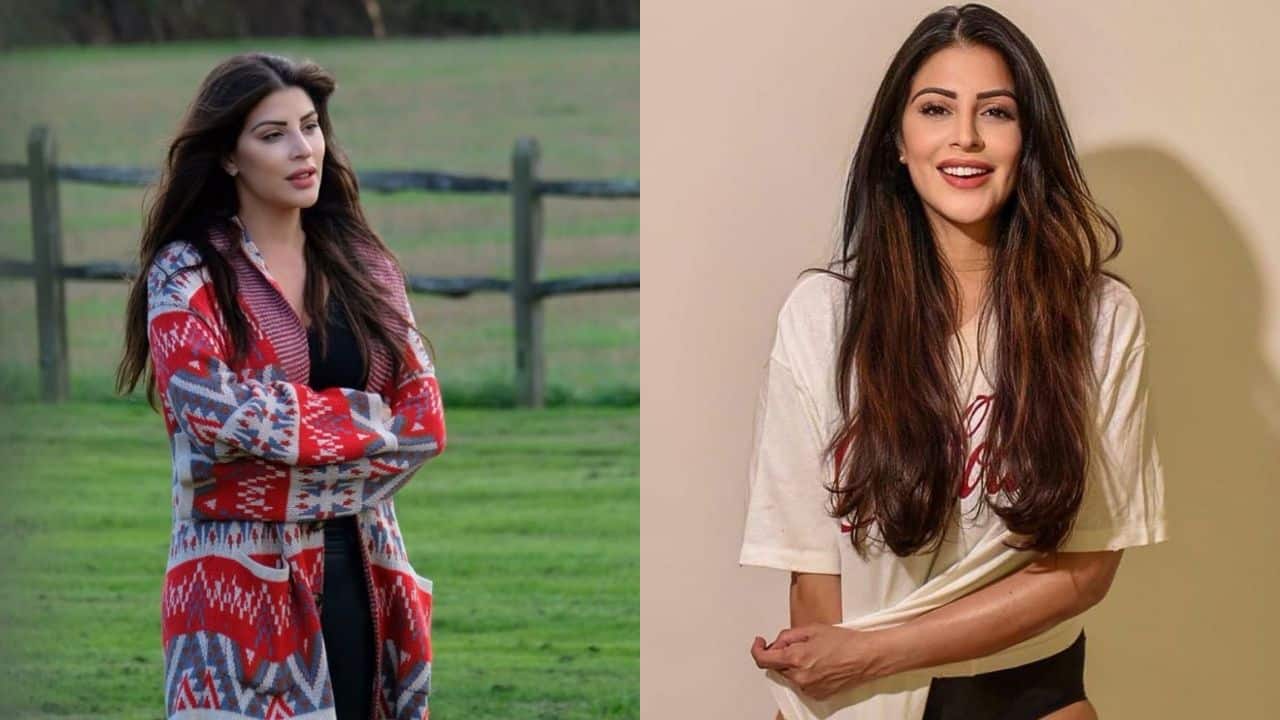 Karishma Kotak, a model, actress and TV presenter of Indian origin born on 26th May 1982 in Northwest London is another beautiful Indian anchor that India has to offer. She went to a boarding school. She obtained her degree in Advertising and Marketing.
Karishma Kotak aspired to be a teacher and even enrolled in teaching courses. However, she veered away from that path when she was discovered by Just Seventeen magazine. Kotak then started out on the road of modeling. She also went on to host Extraaa Innings T20 — an IPL 6 post-match analysis.
In 2004, Karishma walked the ramp in London Fashion Week. She also appeared on a range of television shows related to entertainment, movies, and lifestyle. The same year she moved to Mumbai where she got picked for Kingfisher Calendar's fashion shoot.
Also read – Top 10 Most Beautiful South Indian Actresses in 2023
6. Sanjana Ganesan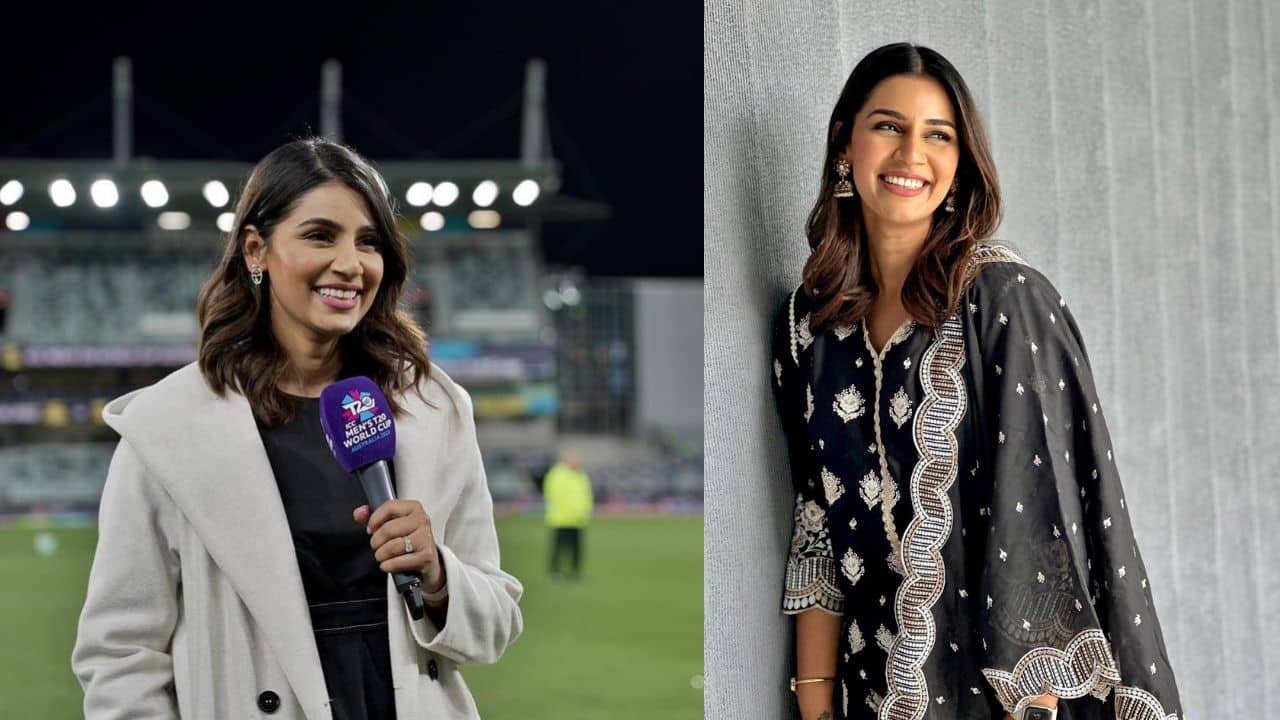 Sanjana Ganesan, a Mumbai-based media sensation, is one of India's most famous female journalists. She has captivated audiences of all ages on the Star sports channel with programs such as Match Point, ICC World Cup 2019, Vodafone Badminton Premier League and more. Her following on Instagram alone stands at over 892K followers.
She tied the knot with the Indian celebrity cricketer Kasprir Bumrah. Before beginning her vocation as an anchor, she was a software engineer at an ADP dealer in Pune. She appeared on the reality game show Splitsvilla Season 7. She had to withdraw early due to injury.
5. Shibani Dandekar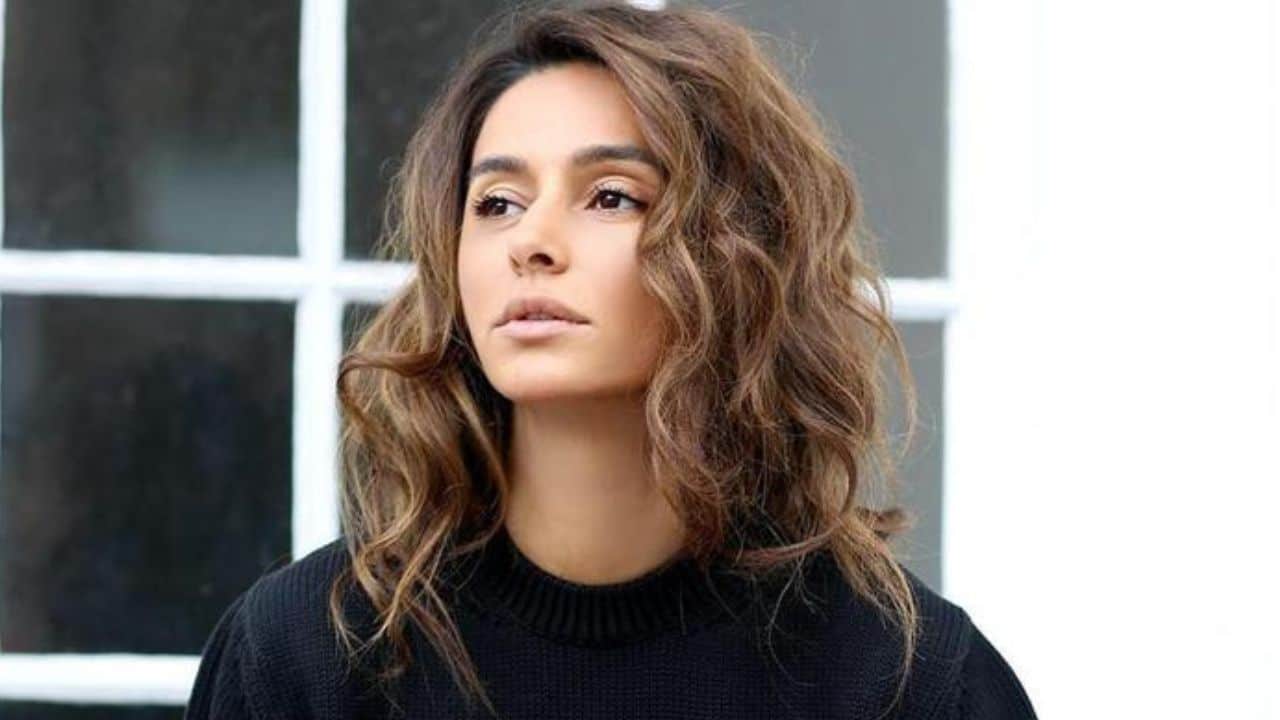 Shibani Dandekar is an admirable figure in Indian journalism. She was born on 27th August 1980 in Pune. Shibani began her career as a host on American Television; not limited to hosting, Shibani dazzles others with her dance moves since she is adept at both Western-style dancing and Bollywood. From 2011-2015, she cohosted the electrifying Indian Premier League season after season. She is now happily married to celebrity Farhan Akhtar.
Also read – Top 10 Beautiful Indian TV Actresses
4. Rochelle Rao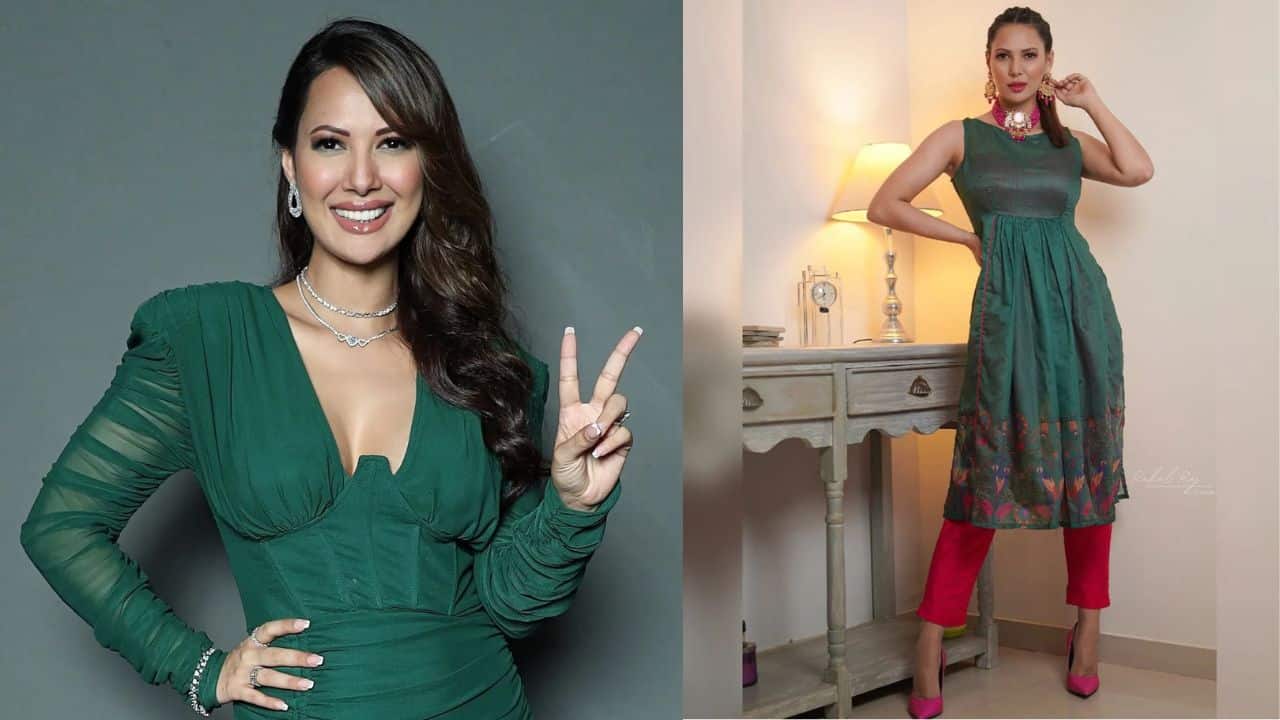 The Femina Miss India Rochelle Rao is a renowned Indian model, actress and anchor. Born in Chennai on the 25th of November 1977, she has obtained her Bachelor's degree from Vaishnav College for Women.
Rochelle is well-known for her appearances on some celebrated Indian reality shows, such as Big Boss season 9, The Kapil Sharma Show, and Jhalak Dikhhla Jaa 6. Her launch onto the scene with 'Jhalak Dikhhla Jaa 6' propelled her to stardom. Additionally, She hosted IPL 2013 and is considered to be one of India's most beautiful sports journalists. In 2018, she exchanged vows with Keith Sequeria and tied the wedding knot.
3. Sarah Jane Dias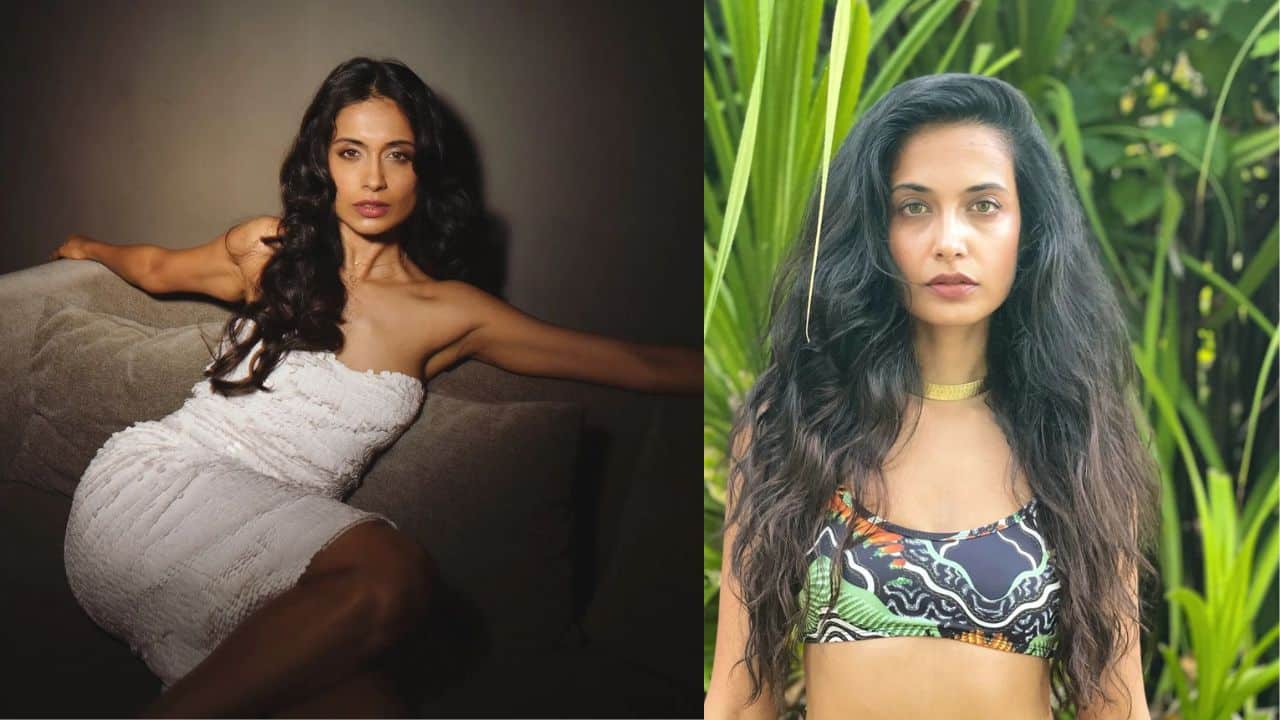 While compiling a list of most beautiful female journalists in India, we cannot overlook Sarah Jane Dias. A former beauty queen and heartthrob for many men across the country, she won Femina Miss India title in 2007. Celebrating her birthday on 3rd December every year, Sarah is a true symbol of beauty and grace.
Suresh Natrajan spotted her on the way to Mumbai and immediately hired her for an advertising campaign. She became a deserving candidate to host the TV show by Channel V. Later, she began hosting 'Getting Gorgeous' and also acted in Theeradha Vilaiyattu Pillai.
Also read – Top 10 Most Beautiful And Hottest Punjabi Female Singers
2. Mayanti Langer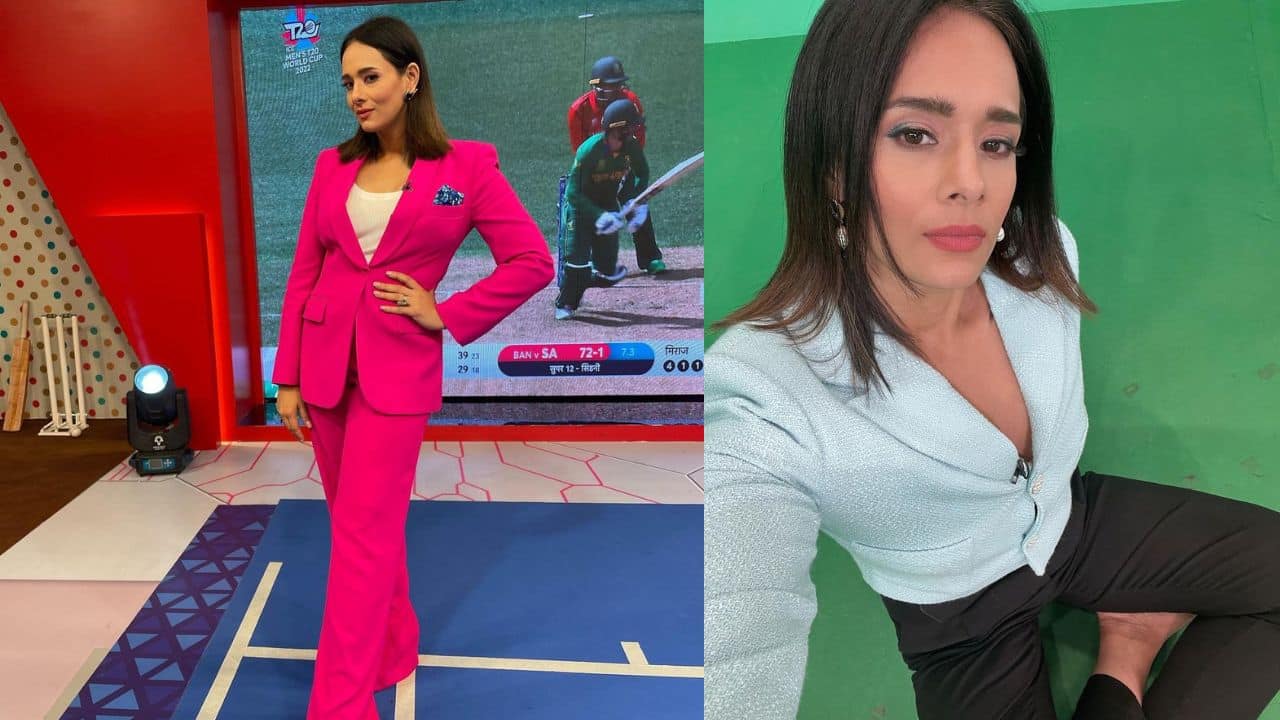 Mayanti Langer is an esteemed sports journalist, renowned for her work across ESPN and Star Sports.
Mayanti's career skyrocketed after she joined as a guest anchor for FIFA. She has since established herself as one of the top sports journalists in the world, hosting events like FIFA World Cup 2010 and Commonwealth Games Delhi. Mayanti is married to cricketer Stuart Binny.
1. Archana Vijaya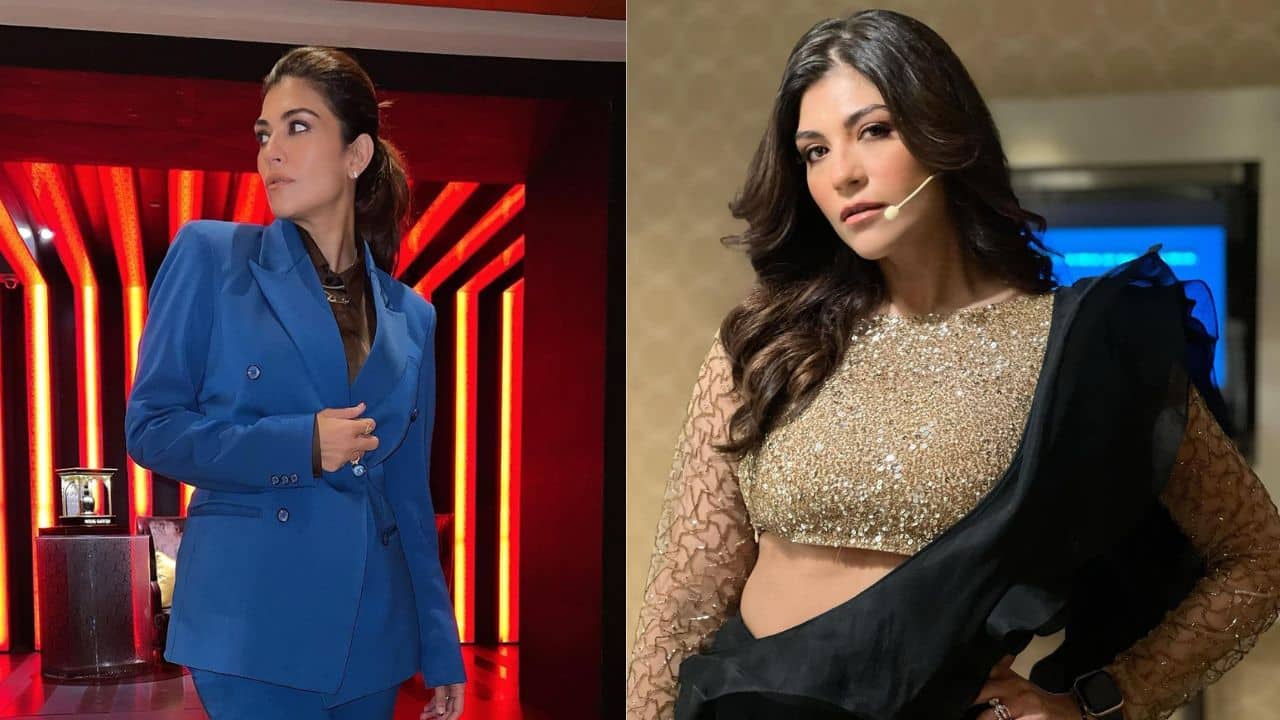 Archana Vijaya has solidified her name in the anchoring industry as one of the most talented Indian female journalists. Born on 17 November 1982, Archana hails from Kolkata where she first made an impression with Get Gorgeous in 2014 taking home the title. Since then, she has been a part of Indian Premier League's anchoring team for all eight seasons alongside other well-known names in television.