Who is Ram Charan?
Aren't you aware of this famous star of Telugu cinema? If not, then here's everything you need to know about Ram Charan's Net Worth.
Konidela Ram Charan Teja popularly known as Ram Charan, is an Indian producer, actor and entrepreneur. Ram Charan's birthday is celebrated on 27th March, now you would be thinking about Ram Charan's age, right? So as he was born in 1985, he is 37 years old at present. He is extremely smart, talented and handsome. The actor is also known as Mega power star Cherry by his fans. He has an attractive personality, as Ram Charan's height in feet is approximately 5'8.
Family
Who doesn't know about the Ram Charan family, popularly known as Allu- Konidela family? Ram Charan's father or you can say vice versa, that Ram Charan is the son of a famous film actor named Chiranjeevi. Being the grandson of Allu Ramalingaiah, Ram Charan took birth in one of the most known families in India. People usually search for Ram Charan's brother, but the actor has two female siblings named Sushmita and Sreeja Kalyan. Ram Charan did his education at Padma Seshadri Bala Bhavan, Chennai then he went to Lawrence School, Lovedale after that he went to The Hyderabad Public School, Begumpet and then to the St. Mary's College in Hyderabad. He has also attended acting school in Mumbai, Maharashtra which is named Kishore Namit Kapoor's acting school.
He got hitched in 2012, the actor completed ten years of his marriage in the last month. Ram Charan's wife Upasana Kamineni is a famous and successful businesswoman. They are one of the most admired couples in the industry as the bond and chemistry that they share seem to be perfect. Allu Arjun, an Indian actor also known as the most stylish star is connected to Ram Charan through family relations. Now you might be thinking about the relationship between Allu Arjun and Ram Charan, right? Ram Charan is a cousin of Allu Arjun, this relation is from Ram's mother's side family. The cousin brothers share a great bond and they have been friends since childhood.
Suggested Read – Allu Arjun's Net Worth
Career
Ram Charan started his acting career in 2007, he played the lead role in the movie Chirutha. Chirutha, was a box office hit and soon after that Ram Charan made his value in the eyes of his fans. Ram Charan has received several awards ranging from Nandi Awards, Zee Cine Awards, Filmfare Awards South, South Indian International Movie Awards, Santosham Film Awards, Zee Cine Awards Telugu, CineMAA awards and many more. After his first debut, the actor received the Filmfare Best Male Debut Award.
Ram Charan's movie list consists of Chirutha in 2007, Magadheera in 2009, Orange in 2010, Racha in 2012, Nayak in 2013, Zanjeer/ Thoofan in 2013, Yevadu in 2014, Govindudu Andarivadele in 2014, Bruce Lee: The fighter in 2015, Dhruva in 2016, Rangasthalam in 2018, Vinaya Vidheya Rama in 2019, Alluri Sitarama Raju in 2022, and Siddha in 2022. As a producer, Ram Charan did mainly four movies and those have been Khaidi No.150 which was released in the year 2017, Sye Raa Narasimha Reddy in 2019, Acharya in 2022 and Godfather is going to release in the next year i.e. 2023. So which is your favourite movie by Ram Charan?
More about Ram Charan
The actor is famous for his charm, action and fighting scenes. He has been fond of horse riding since childhood, and he has learned the skills too. In the year 2011, Ram Charan started his polo team which is named Ram Charan Hyderabad Polo Riding Club. The actor is one of the kindest humans on earth. He believes in social work and has been found organising blood donation camps. In the year 2021, Ram Charan along with his father Mr Chiranjeevi, a famous actor, launched oxygen banks through Chiranjeevi Charitable Trust. During the period of covid, there was a shortage of ventilators, oxygen cylinders and other stuff. So the family wanted to help the people and the country by launching oxygen banks.
Ram Charan is very religious and since 2008. He has started attending Ayyappa Deeksha which is 41 days long and is done in Kerala every year. He believes that through such practices he can detox, feel relaxed and stay healthy.
The actor is not only good in looks but he is good by heart too. With a huge fan following list the actor prefers to stay kind, simple and sober.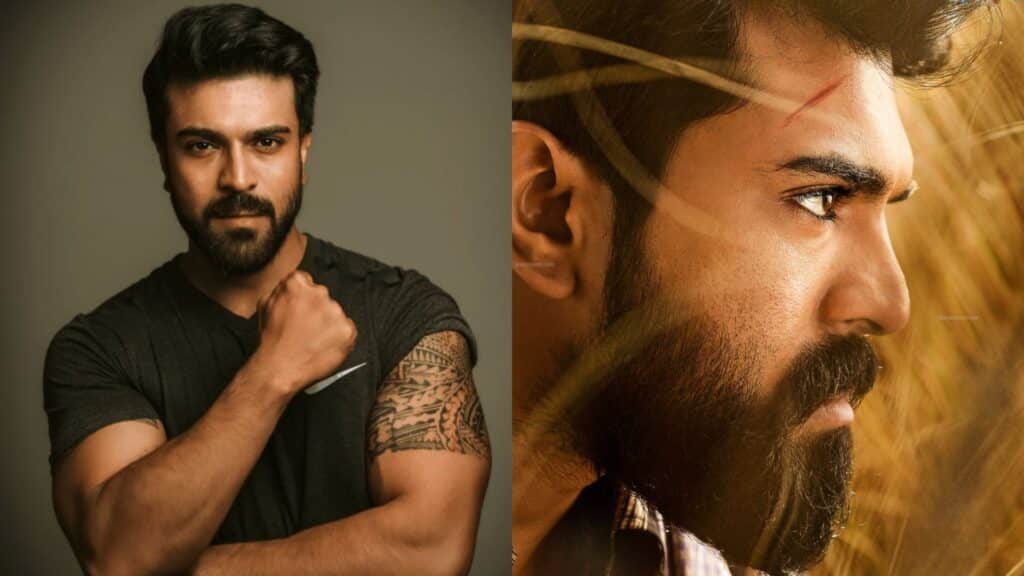 How much is Ram Charan's net worth?
Ram Charan's house is beautiful and lavish, located in the Jubilee hills of Hyderabad, Telangana. Ram Charan's assets include his house in Jubilee hills which would be of approximately 30 Crore rupees, cars like Aston Martin Vantage of 2.95 Crore, Range Rover Vogue of 2.11 Crore, BMW 7 Series 730Ld of 1.38 Crore, Mercedes GLE Coupe 450 AMG 91.49 Lakhs, Mercedes-Benz S-Class of 1.42 Crore and much more.
Suggested Read – MBA Chai Wala Net Worth
Salary
Many people search for Ram Charan's salary, so this is to let you know that Ram Charan is one of the highest paid actors in the Telugu cinemas as well as he is one of the highest paid brand ambassadors in India. He has been the brand ambassador of Pepsi, Thumbs Up, Tata Docomo, Happi Mobiles, Soft Drink, Volano, Apollo Jiyo and many other brands. Still, if you need an idea of the actor's salary then it is approximately 3.5 Crore per month.
Now you might be thinking about what is Ram Charan's net worth. Being one of the most famous and highly paid actors. He charges approximately 12 to 15 crores for a movie and his estimated annual salary is 30 crores. Ram Charan's net worth in 2022 is approximately 1288 Crore which is $177 Million. While the Actor's net worth has grown in the last five years; you can find that Ram Charan's net worth in the year 2018 was $ 138 Million, in 2019 it was $145 Million, in 2020 $157 Million and in 2021 it was approximately $168 Million.
The growth in the list of movies and fans of Ram Charan continues as the actor is truly a miracle on the screen.