Deepinder Goyal is a famous Indian entrepreneur. He is known for co-founding Zomato, a food delivery app. Although one of the most successful entrepreneurs, Deepinder has no intellectual academic record in school. Meanwhile, this article will give you an insight into the net worth of Deepinder Goyal and his journey to acquire the position of one of India's successful entrepreneurs.
What is the Net Worth of Deepinder Goyal?
As of 2023, Deepinder has an estimated net worth of INR 2030 Crores ($300 million) approximately. Although Deepinder's net worth is going down over the years. In 2021, Goyal accumulated a net worth of INR 650 Million. Initially, Deepinder used to earn a staggering salary of INR 3 Crores. However, the salary dropped to INR 1.96 Crores in FY21. Moreover, in 2021, Deepinder announced he won't take a salary for 36 months.
Name
Deepinder Goyal
Net Worth (2023)
$300 Million
Net Worth In Indian Rupees
2030 Crores INR
Profession
Entrepreneur
Yearly Income And Salary
INR 1.96 Crores (as of FY 2021)

[Note: Amid financial losses, Deepinder Goyal announced he will not take his salary for 36 months (FY21-FY24)]
Deepinder Goyal, A Dunce in Childhood And a Pedantic in College
Deepinder has emerged as India's one of the most successful and kindest entrepreneurs. Not only this but Deepinder's career and achievements have been an inspiration to the masses. Although very few people know about it, Deepinder had turbulent academics during his childhood.
I don't have any linkage between any events of my childhood to whatever I am doing. Was a terrible student during school and used to be at the bottom of the class. And I used to fail." said Deepinder while recalling his childhood days.
Nevertheless, Deepinder took his academics very seriously after the 8th standard of schooling. And the rest is history!
Later, Deepinder cleared the much-coveted entrance exam for IITs. Moreover, he also initiated his entrepreneurship journey while pursuing his formal education at IIT Delhi.
Also read – Vijay Shekhar Sharma Net Worth: How Much is Paytm's Owner Worth?
Career
Deepinder's Debut Into Food-delivering Venture
Soon after completing his graduation from IIT Delhi, Deepinder decided to establish a food startup right outside the gate of IIT Delhi in 2005. Nevertheless, the innovative idea failed as a food-delivery app was ahead of time in 2005.
Bain & Company
Soon after the failure of his first start-up, Deepinder joined Bain & Company, a business consulting firm. Subsequently, Deepinder worked in the company for three years before quitting the company for a bigger goal.
The Foundation of Zomato
While working at Bain & Company, Deepinder and his colleague, Pankaj Chaddah, invested their time in developing a food-delivery start-up. In 2008, the duo founded FoodieBay, a restaurant listing and recommendation portal. Nevertheless, in 2010, they changed the name from FoodieBay to Zomato owing to the resemblance to eBay. Now moving to 2021, the company has raised itself at the valuation of $12 billion. Incredible, isn't it?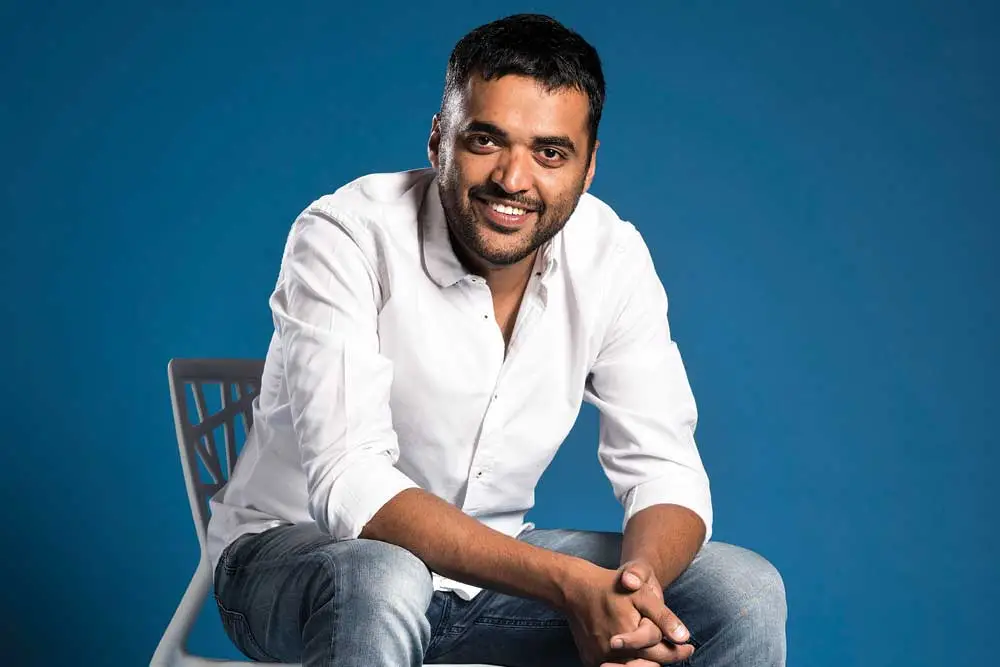 Is the founder of Zomato, Deepinder Goyal, married?
Deepinder entered into a marriage with Kanchan Joshi, a mathematics professor at Delhi University. Deepinder met Kanchan while he was pursuing his graduation at IIT Delhi and instantly fell in love with her. I chased her for six months" said Deepinder while talking about how he met Kanchan.
Besides the couple has a daughter named Siara. Although Deepinder often makes headlines, Kanchan likes staying away from the limelight
Into The Impressive Car Collection of Zomato's Co-founder, Deepinder Goyal
Deepinder's exquisite car collection signifies Deepinder's fascination with cars. The net worth of Deepinder majorly contributes to his collection of very expensive cars. As of 2023, his car collection includes,
Ferrari Roma
Lamborghini Urus
Porsche Carrera S
Also read – Naval Ravikant Net Worth: A Look At AngelList Founder's Massive Fortune
Some Lesser Known Facts About Deepinder Goyal
Belonging to a small town in Punjab, Deepinder was never attentive to his academic career. In an interaction with a media house, Deepinder mentioned how slacker he was and revealed that his father had to request the principal to promote him to fifth standard.
Following Deepinder's relocation to Chandigarh to prepare for his JEE entrance exam, he was more involved in leisure activities. Moreover, when there were only two months left for the JEE entrance exam, Deepi decided to give the entrance exam next year. Nevertheless, he gave it a go that year, and within two months, he had finished preparing for the IIT entrance exam. And surprisingly, Deepinder aced the exams by acquiring a seat at IIT Delhi.
The Blinkit's founder, Albinder Dhindsa, was a classmate of Deepinder during his JEE-preparation days.
In a media interaction, Deepinder mentioned having an inferiority complex and battling depression during his graduation.
Deepinder is fond of making posters. He often posts photographs of self-made posters on Instagram. Additionally, he also mentioned putting those posters at the office reception of Zomato.
FAQs
1. What is the Net Worth of Deepinder Goyal?
As of 2023, Deepinder has an estimated net worth of INR 2030 Crores ($300 million) approximately. Although Deepinder's net worth is going down over the years. Meanwhile, in 2021, Goyal accumulated a net worth of $650 Million.
2. Is Deepinder Goyal from IIT?
Deepinder graduated from IIT Delhi. He pursued an M.Tech in Mathematics and Computing from the college.
3. Who are the parents of Deepinder Goyal?
Although their names are not known, Deepinder's parents were teachers. Moreover, he had a middle-class upbringing in a small town in Punjab.